Libertine is a famous and sophisticated London nightclub located on Winsley Street in Central London. The high end Nightclub Libertine has a sleek glossy black interior and attracts many celebrity guests including Drake, Jason Derulo, Bruno Mars and Usain Bolt. Libertine regularly hosts TOP international DJ's and features one of the best sound and lighting systems in London. Libertine London keeps its elite clientele entertained with a commercial music policy that include remixes of R&B and hip-hop and commercial funky and electro house. Parties at Libertine Club are usually sold out so we highly recommend VIP table booking to avoid disappointments. Lux Guestlist offers VIP table booking without additional costs.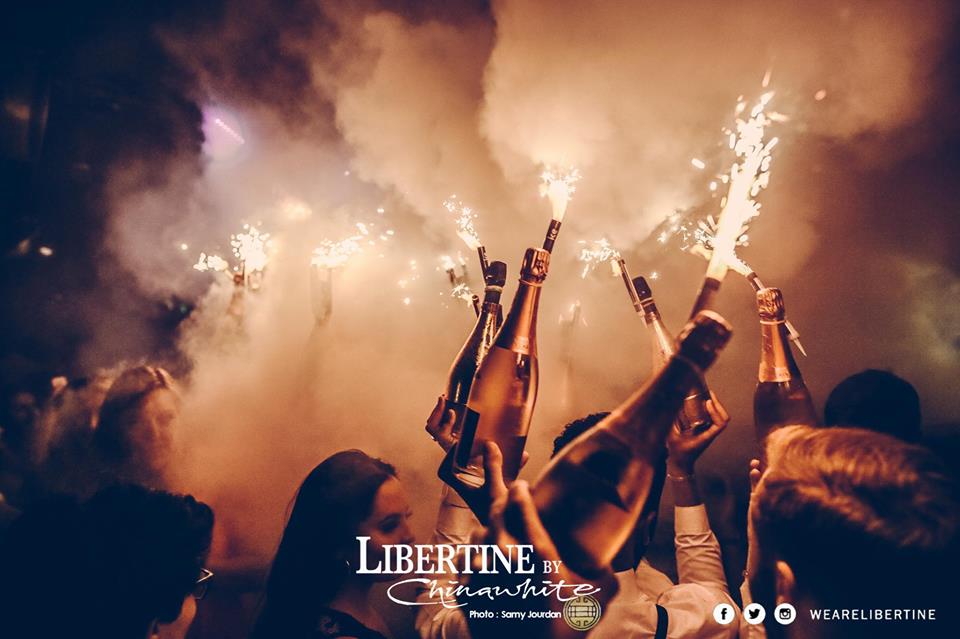 Don't waste your night going up and down to the bar all night for a drink and book a Libertine VIP table for an unforgettable night! By booking a Libertine VIP table you and your friends will have the quickest possible entry into the venue, without having to queue. Once inside the nightclub, you'll be escorted to your own private table where you can sit, socialize, and dance. You'll also enjoy your own private waitress meaning you won't have to get up to order drinks at the bar. At Libertine London you'll find an extensive selection of premium alcohol, top shelf spirits and champagne. Your purchased bottles will be delivered with a variety of mixers to your table so you can create the drinks of your preference. Whether you're celebrating a birthday, anniversary, bachelorette or bachelor party, or simply out around town looking for a different nightlife experience, book your own VIP table and the super staff behind Libertine London will ensure that you and your party have one of the most memorable nights out!
Libertine London VIP table bookings require a minimum spend:
• Standard Tables: £500 minimum spend (3 guests max); £1K minimum spend (10 guests mixed max).
• VIP Tables: £1K minimum spend (3 guests max); £2K minimum spend (10 guests max).
The groups should be mixed (ladies and gentlemen)
VIP table prices may vary depending on the day of the week, and may fluctuate based on factors such as holidays or special events like Halloween or New Year's Eve.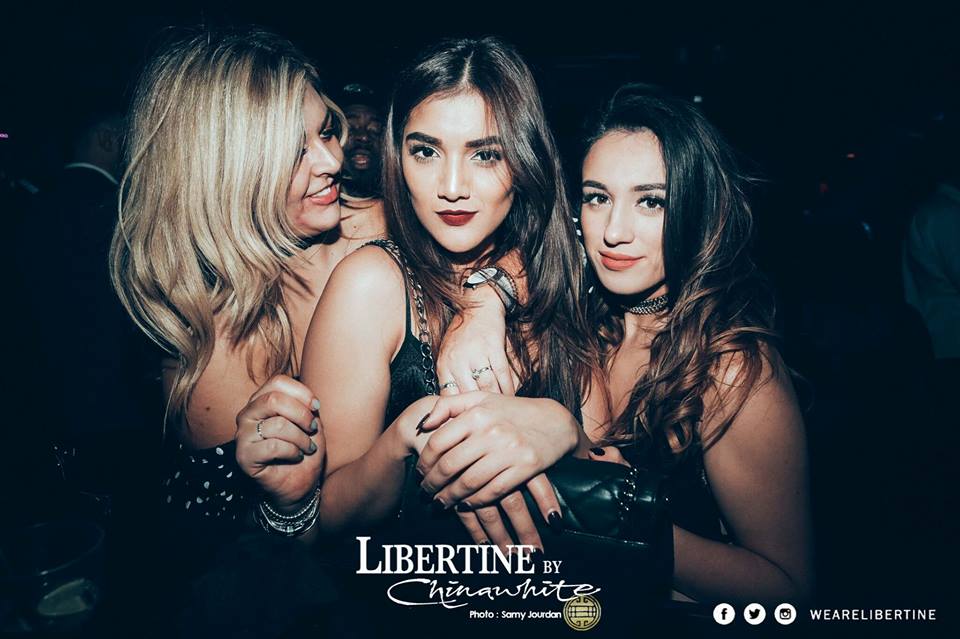 If you're looking for an utterly sophisticated night out in London, Libertine London Club definitely knows how to bring it with style. For more info on prices and table booking at VIP Libertine please contact us at +44 (0)77 4851 2627 or email us at vip@luxguestlist.com. For the best experience, we encourage all guests to drink responsibly.

Want to know about our weekly parties? Like us on Facebook and follow us on Instagram!