Become a promoter with Lux Guestlist!

Lux Guestlist is a PR nightlife company based in London that offers reliable guest list and table booking at the most exclusive and luxurious clubs in London. We have a qualified team focused on providing high-quality assistance to our clients satisfying their needs and fulfilling their expectations. With the experience gained, we are proud to say we have become one of London's premier event organizers.
The Lux Guest List team won as "Best Promotions" team 2014, 2015 & 2018 at the London Club & Bar Awards, the first and most important nightlife ceremony that awards the talented individuals and companies that make London one of the best cities in the world.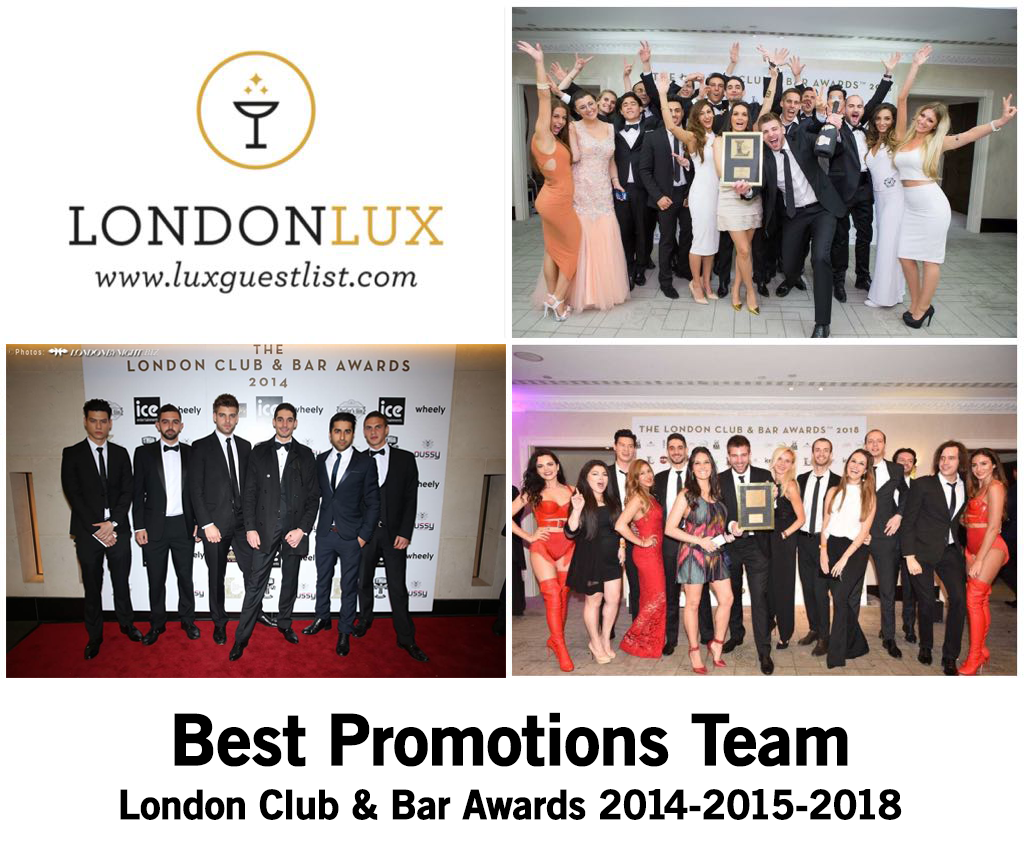 You can work with:
• Cirque le Soir • The Cuckoo Club • Mahiki Mayfair • Libertine • Cafe de Paris • Drama Park Lane & more!

London Lux is part of Lux Group, an international company with offices in cities well known for their vibrant nightlife and top glamorous partygoers such as Barcelona, Madrid, Ibiza, Marbella and Dubai.

Benefits of becoming a promoter with Lux:
• Going out to the most selective clubs and parties while earning money.
• Making money with minimal effort.
• Meeting celebrities, footballers and great people all the time.
• Pleasing with free entry, VIP treatment, free drinks / free magnum bottle/table for your friends and guests.
In your application, make sure you include in this order:
1) Your full name, date of birth & full contact details.
2) A link to your profile on Facebook (preferred) or any other social networking site.
3) Your background and context (have you promoted before?, if you have, where and how did it work? Which school or work are u attending right now?).
Are you already a promoter?
Please do not hesitate to contact us to discuss deals.