London has a fascinating nightlife scene that not only includes exclusive nightclubs; you may also find some posh and very fashionable bars worth visiting. Find below our top five bars in London.
Feel free to contact us for any recommendation of bars/restaurants where you can have a nice evening, enjoy some drinks or cocktails before heading the club. You can call/WhatsApp us at +44 (0)77 7509 2749 or you can email us at vip@luxguestlist.com.
SUSHISAMBA
Sushisamba is a restaurant, bar and lounge located in one of the highest buildings in London, The Heron Tower. It occupies the 38th & 39th floor offering breathtaking views of the city. Sushisamba is a combination of Japanese, Brazilian and Peruvian cuisine, culture and music. The bar counts with a list of artisanal cocktails, a menu of 150 wine and champagne list and the restaurant has the largest premium sake selections of all London. The company operates restaurants in New York, Miami, Chicago, Las Vegas, London and Coral Gables.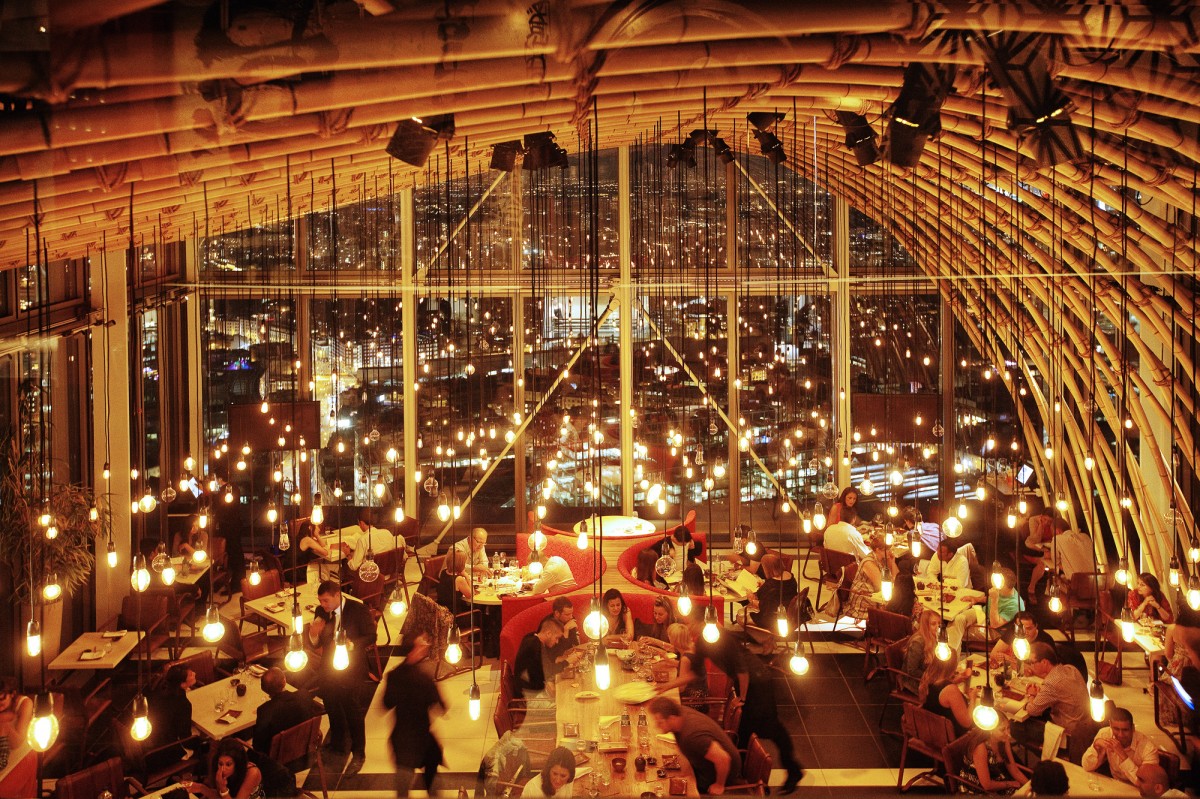 AQUA
Aqua is one of the finest eating and drinking destinations in London. It is located on the top of the former Dickins & Jones department store next to Oxford Circus. It is divided into "Aqua Kyoto", a restaurant of contemporary Japanese cuisine, "Aqua Nueva", a restaurant of Spanish cuisine and tapas bar and "Aqua Spirit", a very chic and trendy cocktail bar. Because of London's weather, you won't find many rooftop bars, but when the sun comes out Aqua Spirit is the place to be at. With its amazing views, it is the perfect venue for pre and post dining drinking.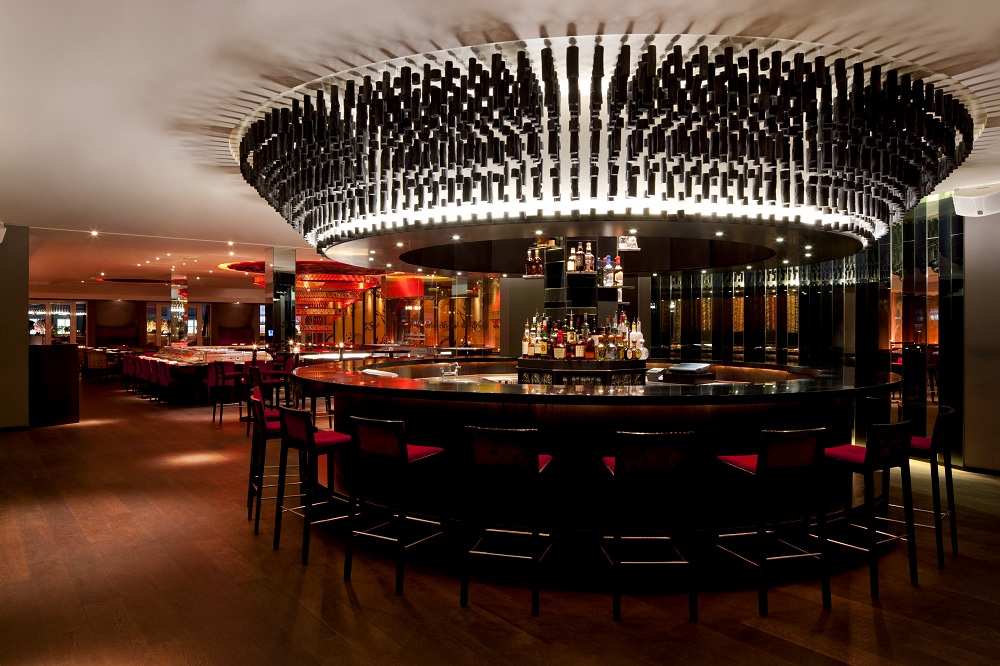 HUTONG
Hutong, situated on the 33rd floor of The Shard, is a high-end restaurant/bar with a magnificent nocturnal panorama of London. The restaurant serves captivating and diverse dishes from Northern China's cuisine while the bar has an interesting menu of "cocktail cures" prepared with ingredients used in traditional Chinese medicine. With its spectacular and glamorous interior decor and its fantastic views, it has become a must go venue in London's nightlife scene.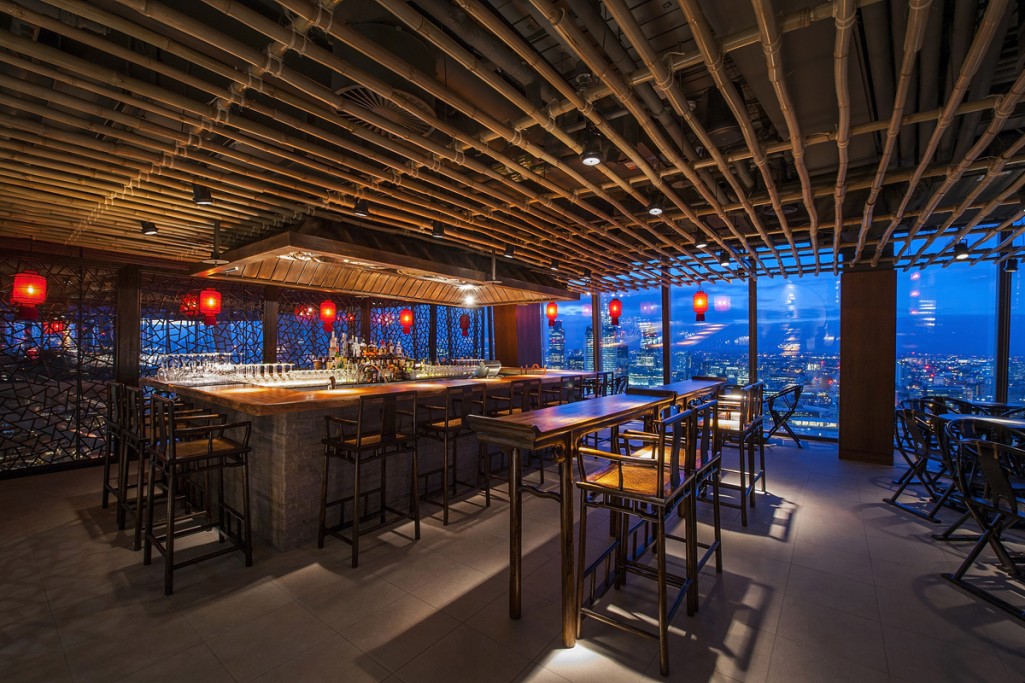 THE WESTBURY
The Polo Bar, located at the Westbury Hotel, can be described in two words: luxurious and sophisticated. This Art Deco-inspired bar is definitely worth a look. It is one of the finest hotel bars in London that offers an exquisite list of artfully prepared cocktails, fascinating martinis and some of the best whiskeys and champagnes. It is a stylish and elegant venue aimed at a very fashionable clientele.With its impeccable service, you will truly have a pleasant experience.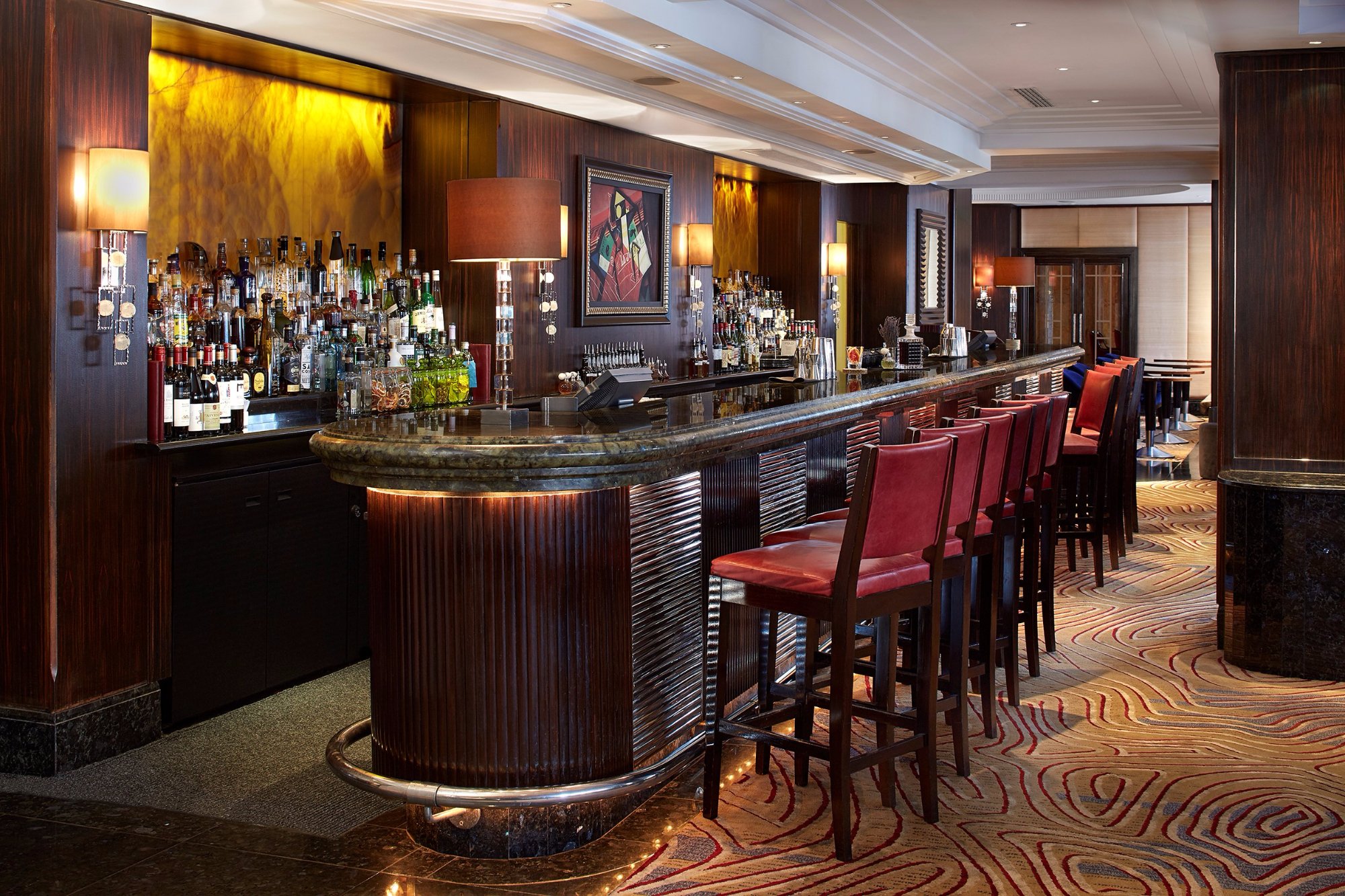 THE MAY FAIR LONDON
The Mayfair Bar is located in London's most exclusive district, inside the well known Mayfair Hotel. It offers a list of 40 signature drinks and cocktails which are an exotic fusion of different flavors and textures passionately crafted by their professional mixologists. The May Fair Bar cocktail menu is designed for a demanding clientele that enjoys of the finest premium brands. Being one of the most popular cocktail bars in London, The Mayfair Bar is an essential stop on London's fascinating nightlife scene.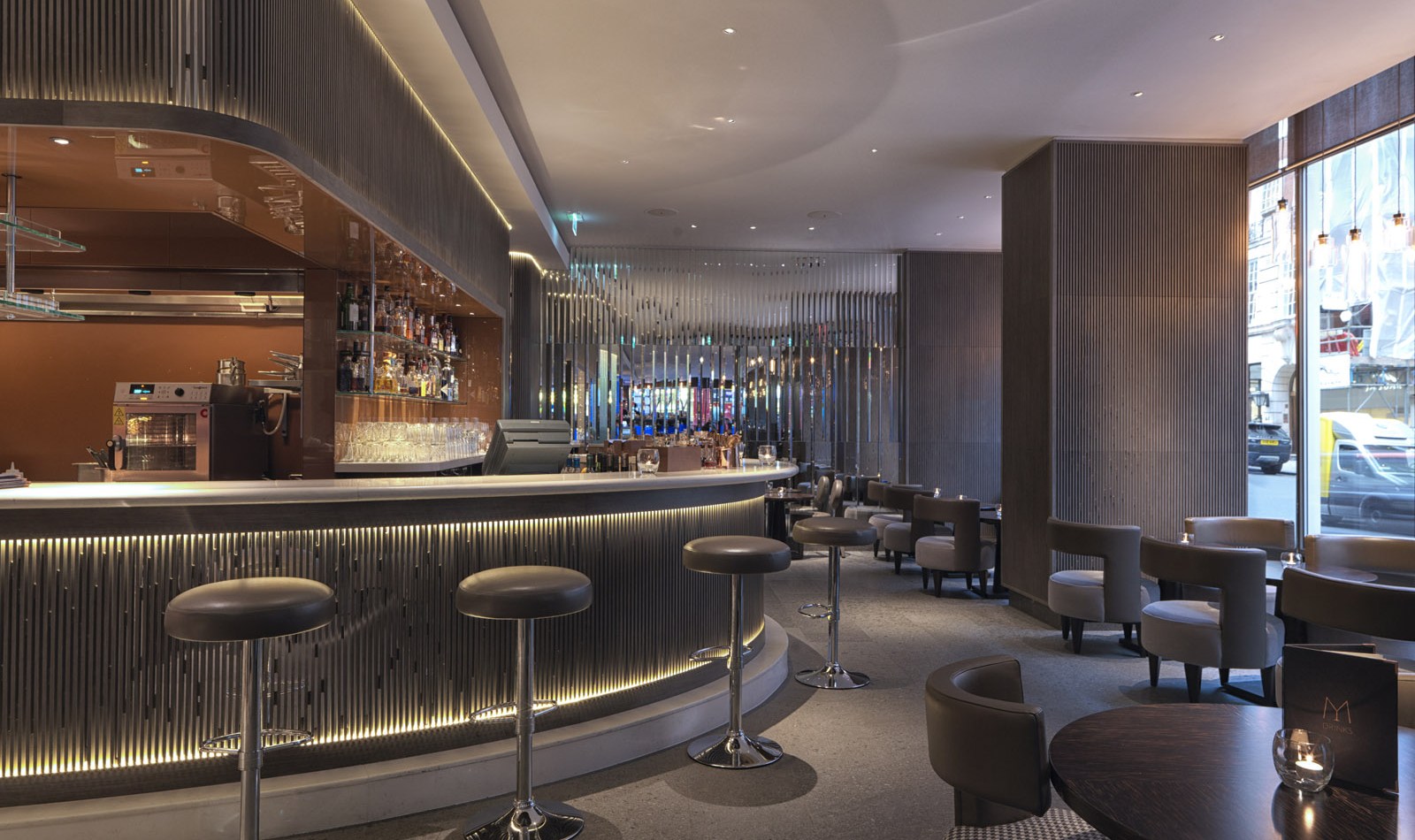 For recommendations and info please contact us at +44 (0)77 7509 2749 or email us at vip@luxguestlist.com.