Pop bottles and party all night by booking your own private table with Lux! Nightclubs in London are unlike any other city in the world ... there are lots of venues where to choose from. To celebrate a special occasion like a birthday party, bachelor party, bachelorette party, or special weekend giveaway, getting a private table & bottle service at one of the top London clubs is definitely the VIP way to celebrate.
A private table includes mixers of the guests choice, a VIP host who will make sure that you have a great evening and a waitress who will serve you all night.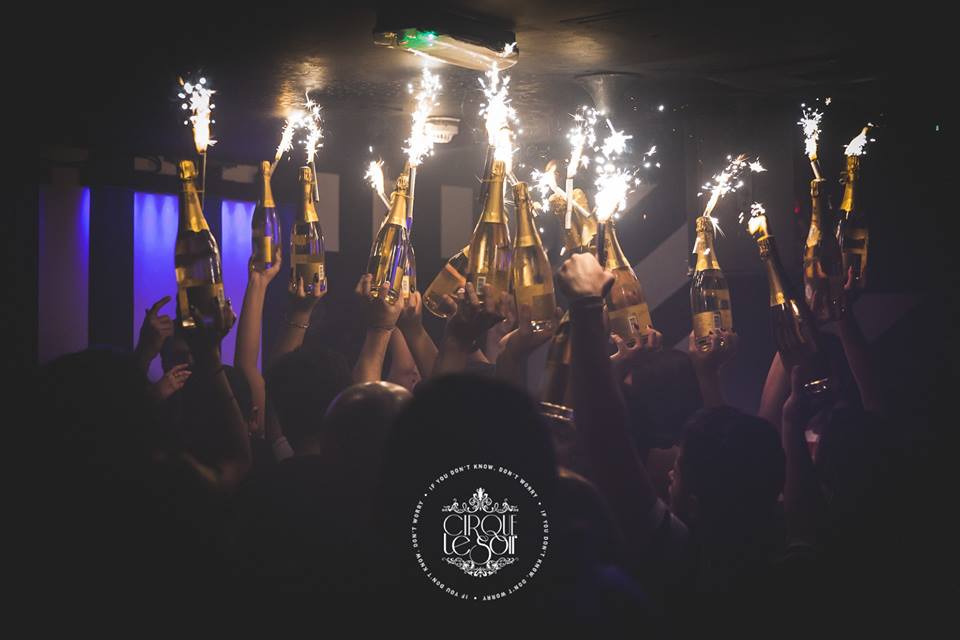 The cost of the private tables in London depends on the club you choose, the number of guests and the supply and demand. London clubs are usually very busy on Bank Holiday weekends, special performer, and especially for more in-demand locations within the club. Keep in mind that minimums are in addition to tax and gratuity, which typically is 15%.
Booking a private table is as simple as contacting us and letting us know what you need and when you need it. Feel free to ask about bottle service pricing, bottle service menu, and table location availability.

Want to know about our weekly parties? Like us on Facebook and follow us on Instagram!