Scandal London, located where Project London was previously, attracts a uniquely high-end clientele and is frequented by models and a very premium crowd including the rich and famous of London. The 350 guest capacity club has a sophisticated neon red colour scheme interior with tassel curtains, a sunken dance floor, elevated tables and an extra large VIP area. The music policy of Scandal London is mainly R&B & Hip-hop and its resident DJs include the well known DJ Ulco and DJ Magnum.
Tuesday 10th April was indeed a very "Special Tuesday" at the exclusive Scandal London. It was the official concert afterparty of American hip hop recording artist Lil Uzi Vert. It was a HUGE night and besides the big star performing all we could see were sparklers and bottles and bottles of Hennesy, Belvedere, and Moet champagne flowing all around!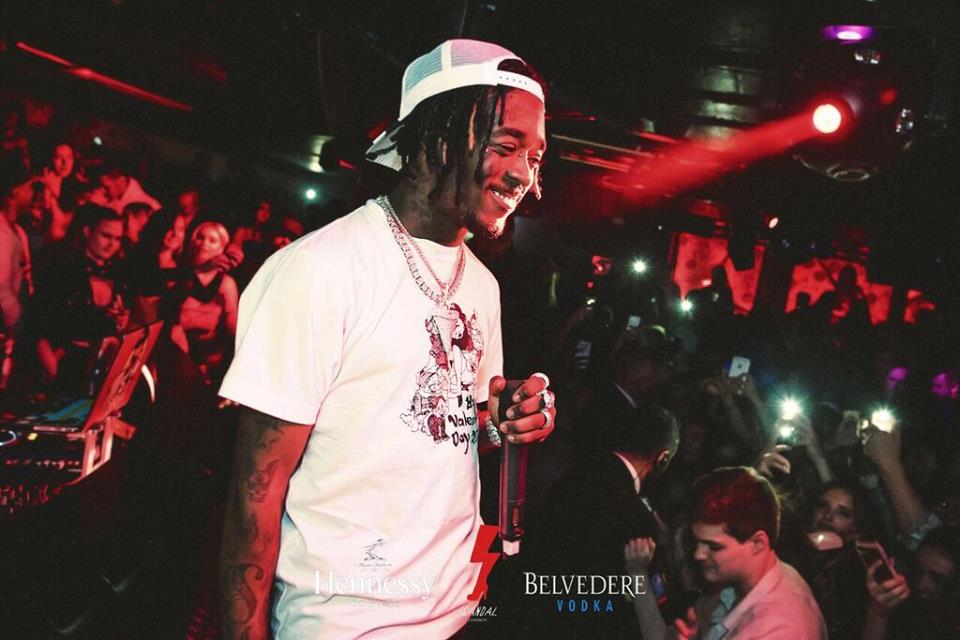 The 23-year-old rapper from Philadelphia had the audacity to proclaim in one of his concerts that he was "the last living rockstar" and his sold-out show at London's O2 Academy Brixton felt like a perfect acid test for Uzi's budding rockstar credentials.
But why can't the ascendant and whimsical Lil Uzi Vert consider himself to be a rockstar? A Grammy-nominated, septum ring-wearing, Marilyn Manson-worshipping artist, he commands the attention of 4.48 million people on Twitter, has racked up hundreds of millions of streams on Spotify, and has been referenced by both Jay-Z and Lana Del Rey in their songs. If anything, Uzi's certainly not someone we should be overlooking in terms of ascertaining which artists are having the biggest influence on music today. "It's rap, but I get a lot of influence from rock music. When you see me or hear me, I want the experience to be dark and crazy with a lot of moshing."
"When I say 'Uzi', you say 'London'"! On his short-but-sweet performance at Scandal London, the rapper certainly proved that his fanbase idolizes him.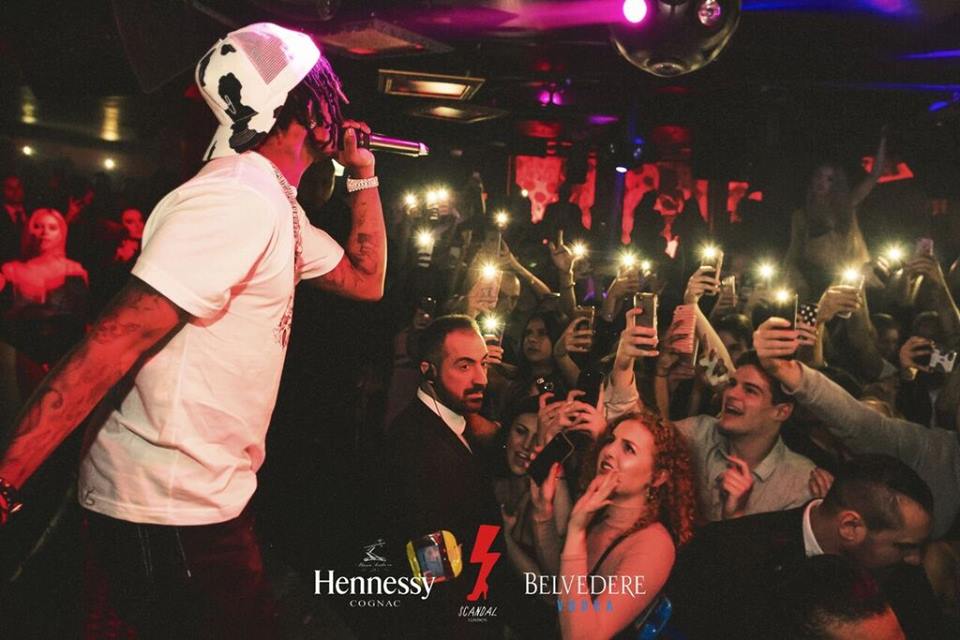 Without any doubt, Scandal is one of the best nightclubs in the capital. Are you ready for an ultimate nightlife experience? Join our guest list or book a VIP table at this selective London club.
Join Lux Guestlist for Scandal HERE.
Want to know about our weekly parties? Like us on Facebook and follow us on Twitter and Instagram!