Drama Park Lane is the club that will change your perception of London's club scene. Drama is the new project of the team behind Cirque le Soir located in the heart of Mayfair next to the Hilton Hotel. In a short period of time, it has formed a hugely positive reputation and is popular amongst some celebrities like the beautiful Lindsay Lohan and Ashley James.

Drama Club boasts a 300-capacity venue with some amazing decor that really makes it stand out from others in the London club scene. The incredible array of colors really enhances your experience along with the Hip Hop/RnB music the Dj's play that complete the package. Drama offers you an experience like no other club in London's nightlife and as you might expect the dress code is DRESS TO IMPRESS!
Ladies Dress Code
Drama Park Lane's dress code is smart and elegant, so you aren't required to wear a long dress, but you certainly can. The other option would be a formal cocktail dress. Make sure to pair your outfit with jewelry and nice accessories. Heels are compulsory.
Makeup and Hairstyle: Switch up your look from a dark smokey eye to a softer approach by swapping your usual black or gray shade for a bronze one. Curly hair, a nice ponytail or bun could be a perfect option. Whatever you go for we're sure you'll look flawless.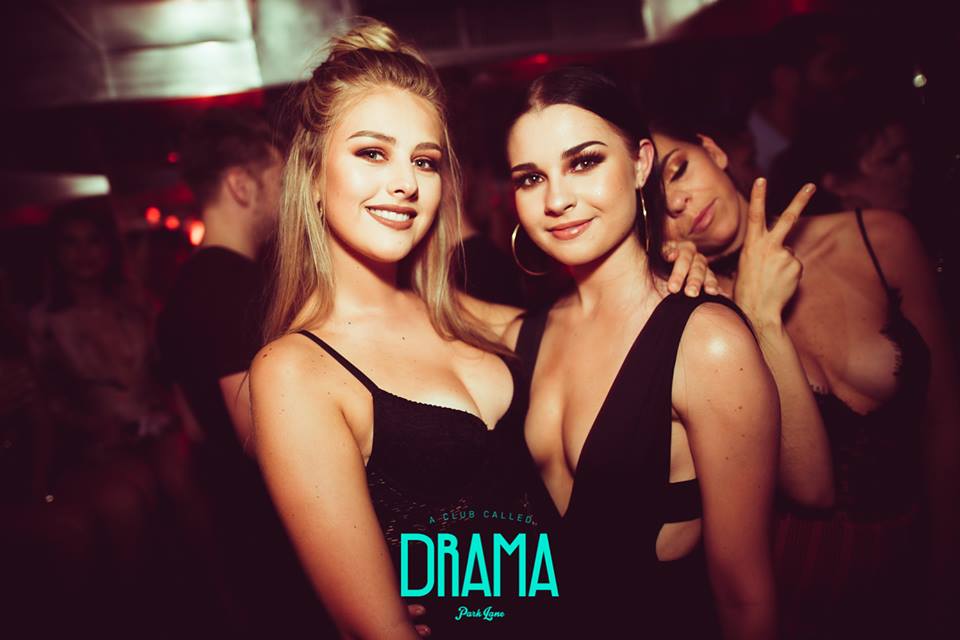 Gents Dress Code
At Drama, gentlemen are required to go smart, so you can wear a tuxedo, but needn't pair it with a bowtie or tie. A dark suit is another option but make sure it looks sharp and formal. Don't forget to avoid sportswear and clean your shoes!
For more info on guest lists and VIP table bookings at Drama Park Lane and other London clubs contact us at +44 (0)77 6916 9101 or email us at vip@luxguestlist.com.
Join Lux Guestlist for Drama Park Lane HERE.
Want to know about our weekly parties? Like us on Facebook and follow us on Twitter and Instagram!