Mayfair is one of the topmost prestigious areas in central London. In this district, you will find the best hotels, restaurants, and clubs the capital has to offer. There's no better place to dine, socialize and party than in Mayfair! London Mayfair clubs attract an A-list clientele which includes celebrities, supermodels, and VIP guests. As you might expect, the parties in this area are not affordable for everyone. You may also have to be a member of the club you are planning to attend or be on a guest list. That's why we strongly recommend you to join Lux Guest List.
Find below our TOP clubs located in the Mayfair area:
Cirque le Soir
Cirque le Soir is London's most talked about club! You will experience a totally different night out than you're used to, full of fun acts and wild surprises. Always expect the unexpected! Don't be surprised by their exotic performances, sexy dancers, fire eaters, jugglers and more! Cirque le Soir has won the "Best Night Award" at the London Club & Bar Awards 4 consecutive years and the reasons are obvious! Come and check it out for yourself.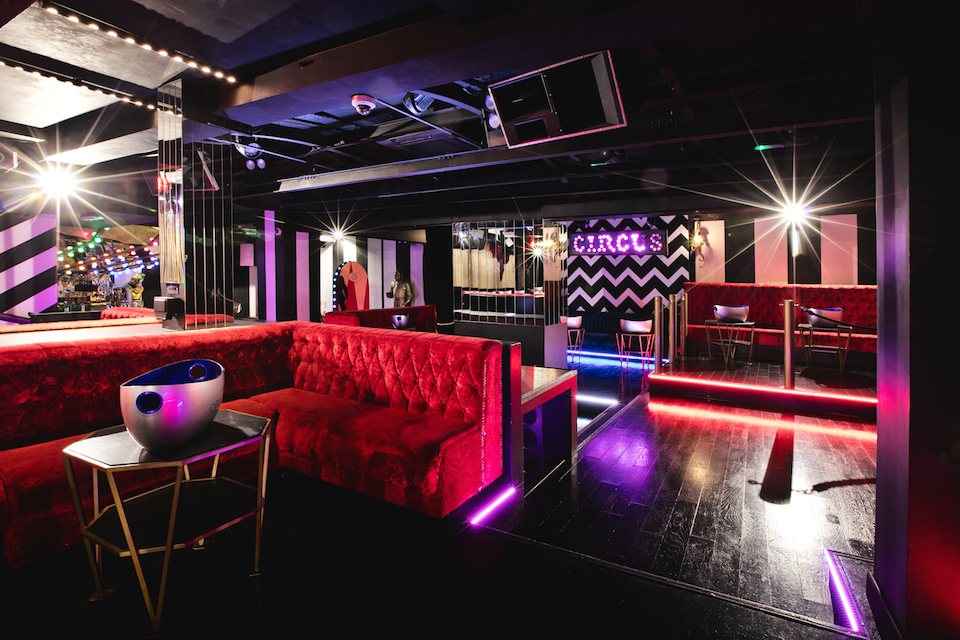 Libertine
Libertine is located on Winsley Street in central London and its the new project of the creators of the legendary Chinawhite. The club is spread over three distinctive areas, dabbling in the various forms of Fitzrovia rock 'n' roll chic, while aiming to uphold this area's rich clubbing history. The club has been designed to create an ambience of exclusivity with an opulent interior worthy of its location. Described as "fashionable without being pretentious" Libertine by Chinawhite looks to create a highly memorable and original clubbing experience.
Mahiki Mayfair
Mahiki is London's ultimate party destination that transports you to a warm, sunny paradise no matter the weather! One of the main reasons you must check out Mahiki is its famous cocktails! Professional mixologists worked to create an amazing cocktail list using the freshest ingredients and served creatively in tropically themed glasses and tiki cups. Mahiki has no VIP rooms and has an open door policy. You will always find a fun and cool atmosphere at Mahiki!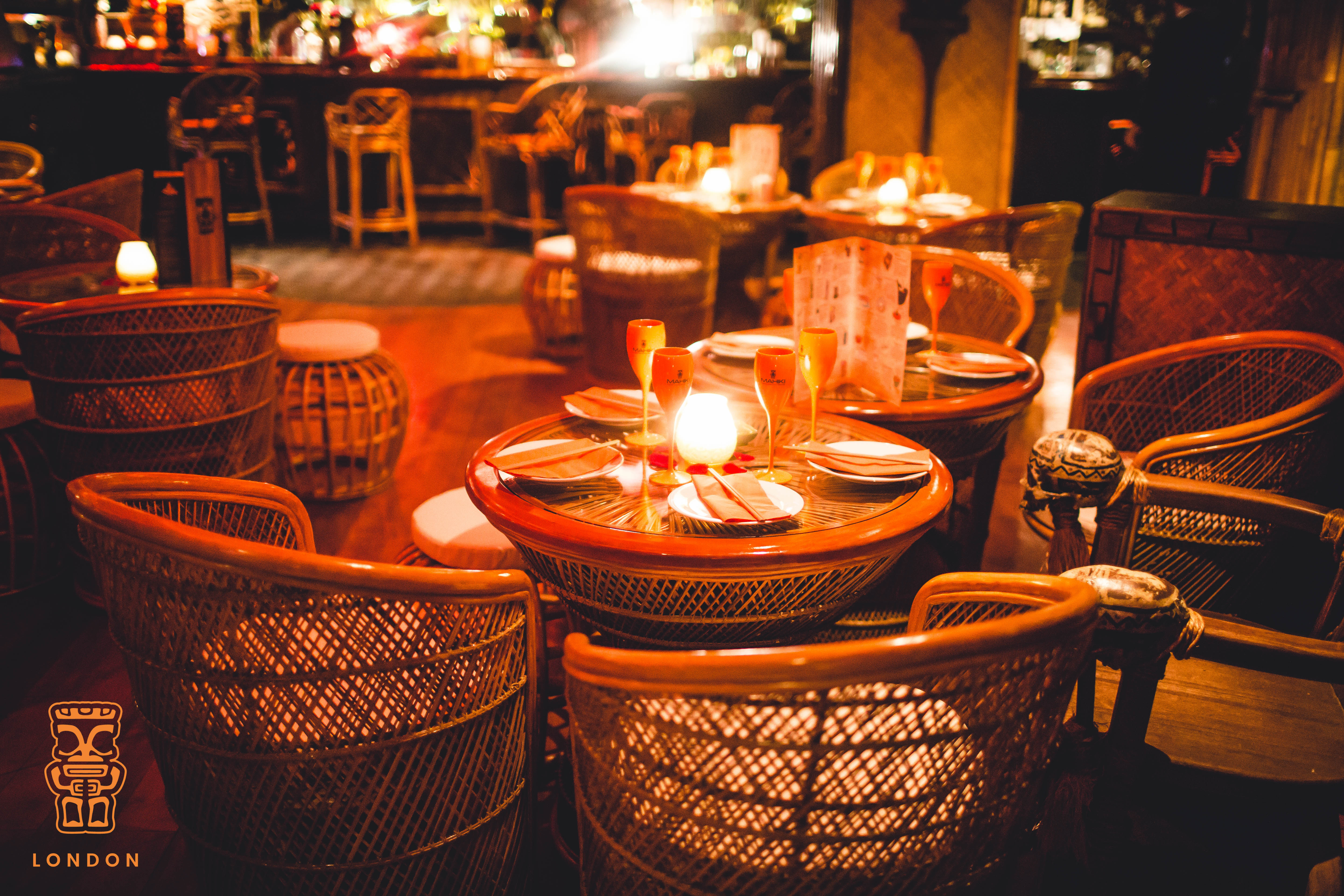 Drama Park Lane
Drama Park Lane, formerly known as Whisky Mist, is the latest addition to London's nightlife scene. Drama promises to change your perception of what clubbing is all about. The club has a capacity of 300 and is perfectly situated in Mayfair, next to the Hilton Hotel off Green Park. The team behind it are entrepreneur Nick House of Mahiki and Whisky Mist, Ryan Bish and Tom Berg of Cirque Le Soir. Three masters responsible for very well known celebrity hotspots. As you would expect, the door policy at Drama will be very strict. It is mandatory to be on a guest list and VIP table bookings are highly recommended.
Tape
Tape London, located in the heart of Mayfair in the famous Hanover Square, has made a huge impact on London's nightlife scene. The exclusive venue is located on the site of the famous and highly renowned Jalouse club. Tape club is described by its creators as 'a central hub of creativity and celebration' as the club offers something never seen before in London's. Besides being a selective club, Tape acts as a live music venue and even has its own recording studio.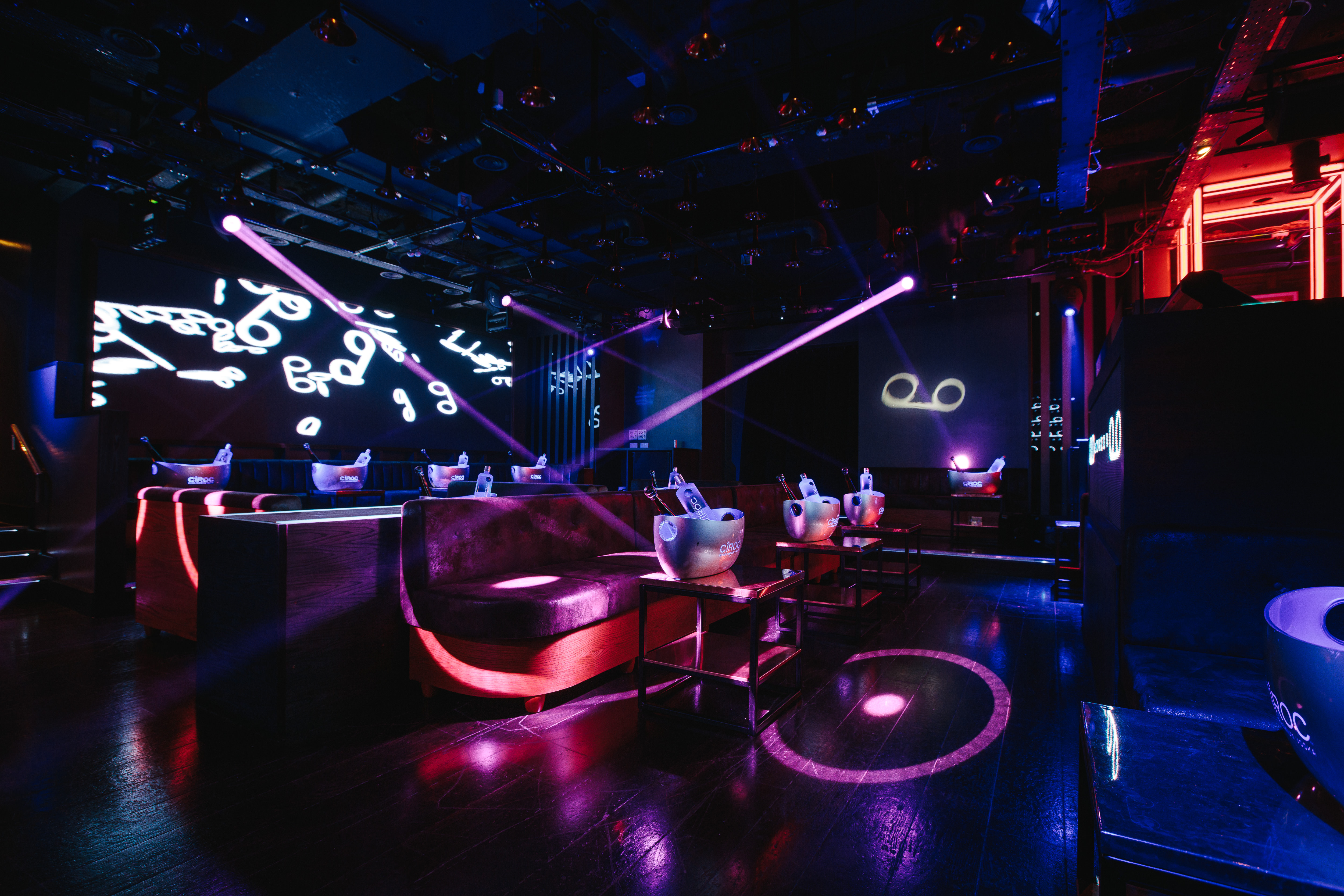 Maddox
Every evening at Maddox is a night of glamour and debauchery! The club attracts a cosmopolitan crowd including London's celebrity party-goers. The music played in the venue is mainly House. This will be mixed by their amazing resident DJ's. The best way to experience Maddox is by booking a VIP table, there's more info here. Early arrival is essential and the dress code is strictly smart & glamorous!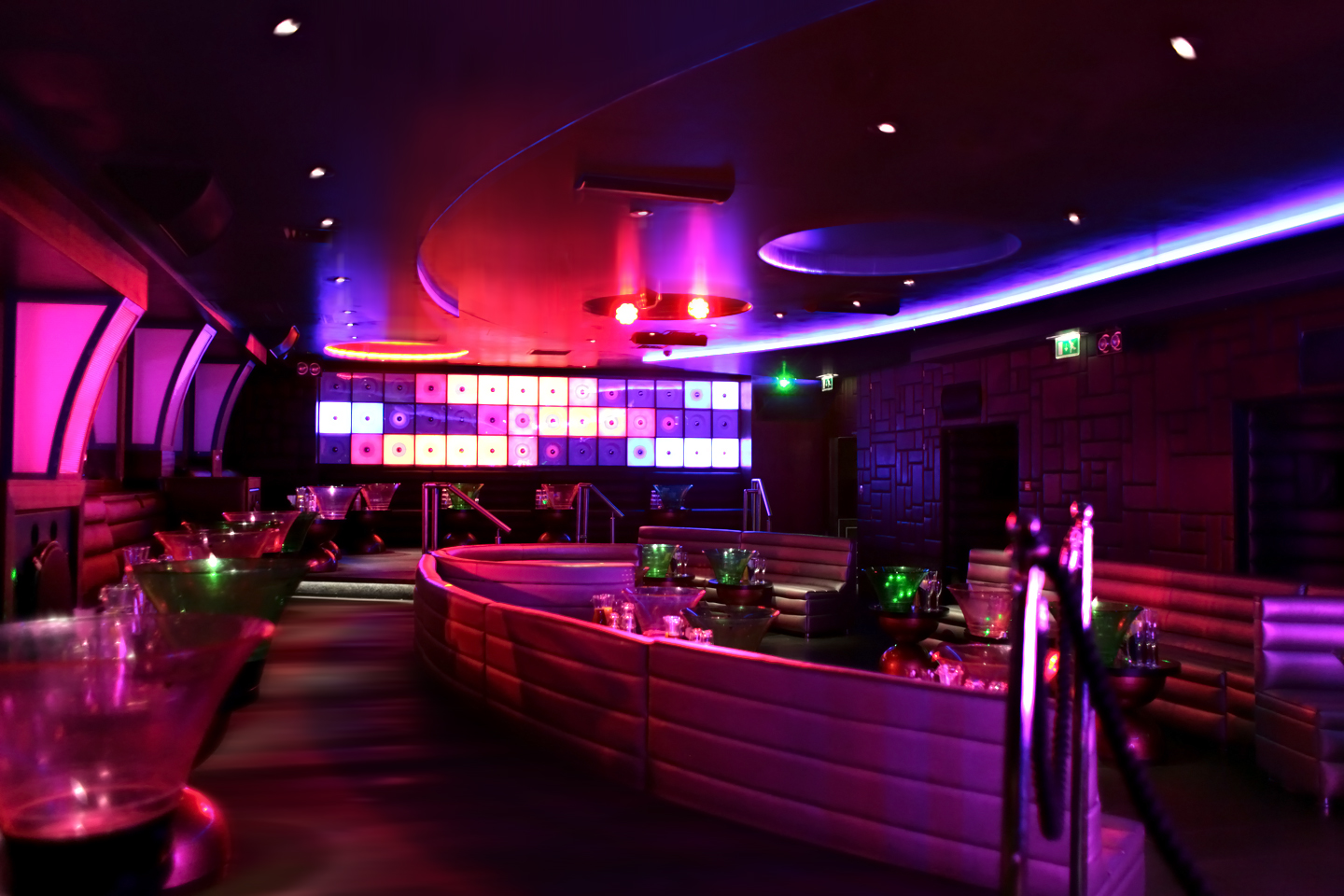 Mayfair has different choices for all tastes. It doesn't matter what mood you're in, you'll definitely find what you are looking for. It can be tricky to decide, but we are here to guide you! Whether you want to party with an elite, A-list crowd, watch some burlesque shows, or simply have a tasty cocktail in a more chilled environment. We have a venue to suit the needs of all kinds of people, in all kinds of moods. Join Lux Guestlist for TOP London clubs HERE.

These are our top clubs located in and around Mayfair. If you want more info regarding guest lists and table bookings, feel free to contact us! Call / Whatsapp us on +44 (0)77 7509 2749 and email us at vip@luxguestlist.com.
Want to know about the weekly parties we promote? Like us on Facebook and follow us on Instagram!