The new high-end and two-storied London club Proud Late offers an immersive and seductive experience. Proud Late London's design can be described as exciting and adventurous. The new London club plays mainly commercial R&B and Hip Hop from world-class artists such as Drake, Asap Rocky and Kendrick Lamar. Due to the music played on the nights the club has attracted performers to its stages such as Fat Joe. This time we had the privilege to see the amazing rapper Tyga on stage!
Below photos of Tyga at Proud Late London ↡↡↡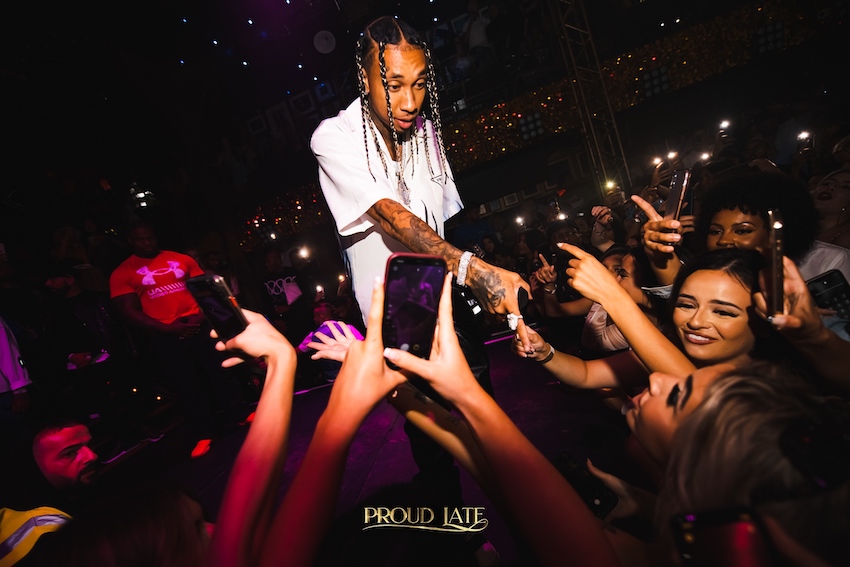 Tyga is an American rapper best known for being signed by Lil Wayne's Young Money Entertainment and having dated reality star Kylie Jenner. Born to Vietnamese-Jamaican parents, Tyga was influenced by a low socioeconomic background and street life during his childhood. It is said that he got his nickname 'Tyga' from his mother who used to call him Tiger Woods.
His major-label debut 'Careless World: Rise of the Last King' (2012) includes his hit singles, such as 'Rack City,' 'Faded,' 'Far Away,' 'Still Got It,' and 'Make It Nasty.'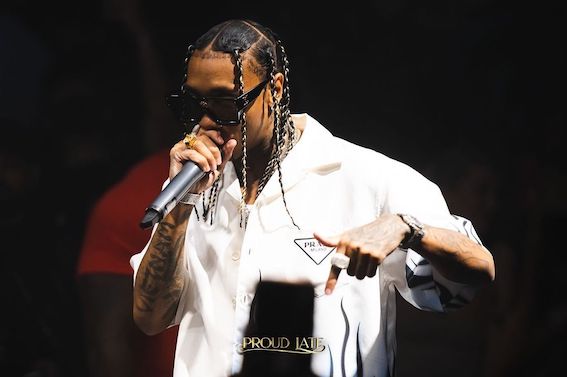 Want to be there next time? We dare you to join us! The staff and club are nothing short of stunning and the only rule is that you dress to impress. Management reserves the right to judge what is appropriate and acceptable. Hope to see you next weekend!
For more info contact us at +44 (0)77 7509 2749 or click on the following link:

Want to know more about our weekly parties? Like us on Facebook and follow us on Instagram!