Tape London was built to deliver a space where artists, producers, labels and industry professionals can call their own, providing them with everything they need to make music, network, eat, drink and party. Created for the music community, by those in the community, the venue serves as a central hub of creativity and celebration, offering a 150 capacity private members club space.
Tape London has had a great start this 2018 and on March 6th some famous faces gathered for one the clubs biggest night till the date. American rappers ASAP Rocky and YG and English rapper Lethal Bizzle were seen having a whale of a time dancing and popping some bottles at this exclusive London venue.
Join Lux Guestlist for Tape London HERE.
Asap Rocky famous for songs such as "Pick It Up", "Cocky" and "Bad Company", was born in a crime-infested neighbourhood in NY and started rapping when he was only 8 years old. With all the things happening in his life from such a young age, Rocky turned elsewhere for inspiration: hip-hop. Asap Rocky has become one of hip hop's true mavericks and is renowned for his experimental approach to music, his flair for fashion, his penchant for psychedelic drugs and his prolific love life.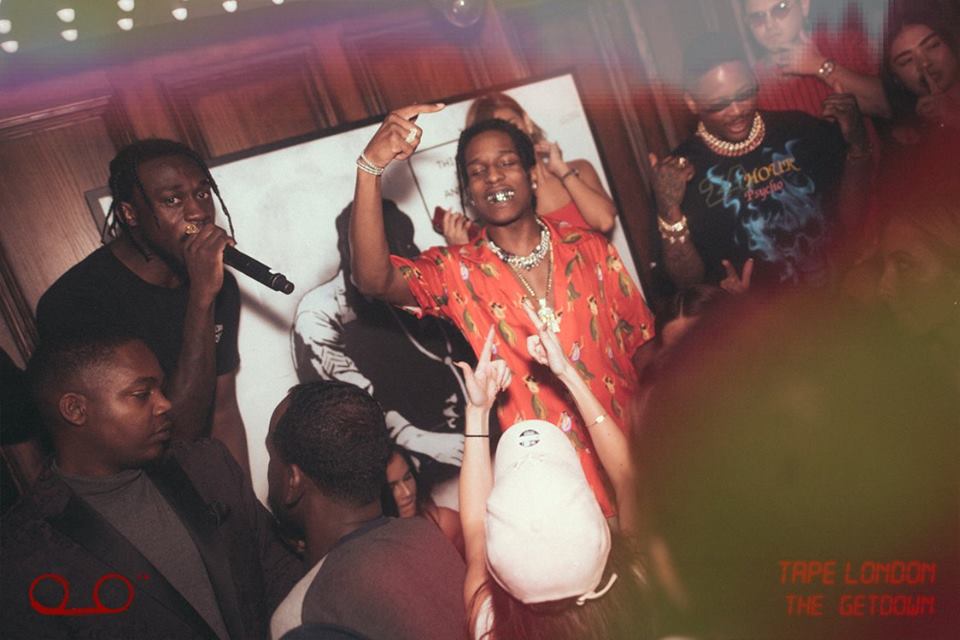 Asap Rocky & YG at Tape London
YG shot to international stardom with his album, 'My Krazy Life'. Prior to the album's launch, he had released popular singles like 'Toot it and Boot it,' 'My Nigga,' and 'Who Do You Love?' which helped pave the way for the positive reception of his debut album. Over the years he released a string of mixtapes, all of which proved to be moderately successful. His career touched newer heights with the release of his debut album which catapulted him to worldwide fame.
Since its opening, Tape London has always offered something special and exciting to its clientele and has had some great artists through the doors. Among them Drake, Justin Bieber, Brooklyn Beckham, Travis Scott and Puff Daddy.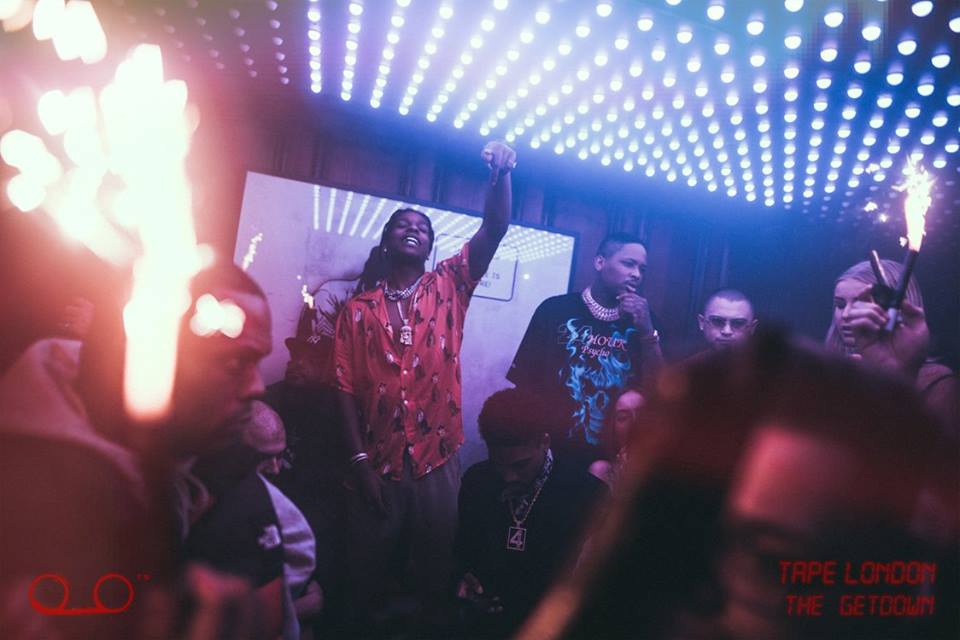 Asap Rocky & YG at Tape London
Undeniably, Tape London is where you should be at every Tuesday, Friday, and Saturday. We must highlight that the entrance at Tape is extremely hard and booking a VIP table is highly recommended. For VIP table booking please contact us at +44 (0)77 6916 9101.
Book your VIP Table for Tape HERE.

Want to know about our weekly parties? Like us on Facebook and follow us on Instagram!