Drake is currently on his Assassination Vacation Tour and on Tuesday 9th April after performing at London's The O2 arena the rapper decided to celebrate yet another impressive milestone with a lads' night out at Tape Club London.
Joined by retired Olympic sprinter Usain Bolt, the Hotline Bling hitmaker appeared in good spirits. Usain had revealed on his Instagram stories that he had attended Drake's concert at The O2 arena earlier in the evening.
Below photos and video of the night ↡↡↡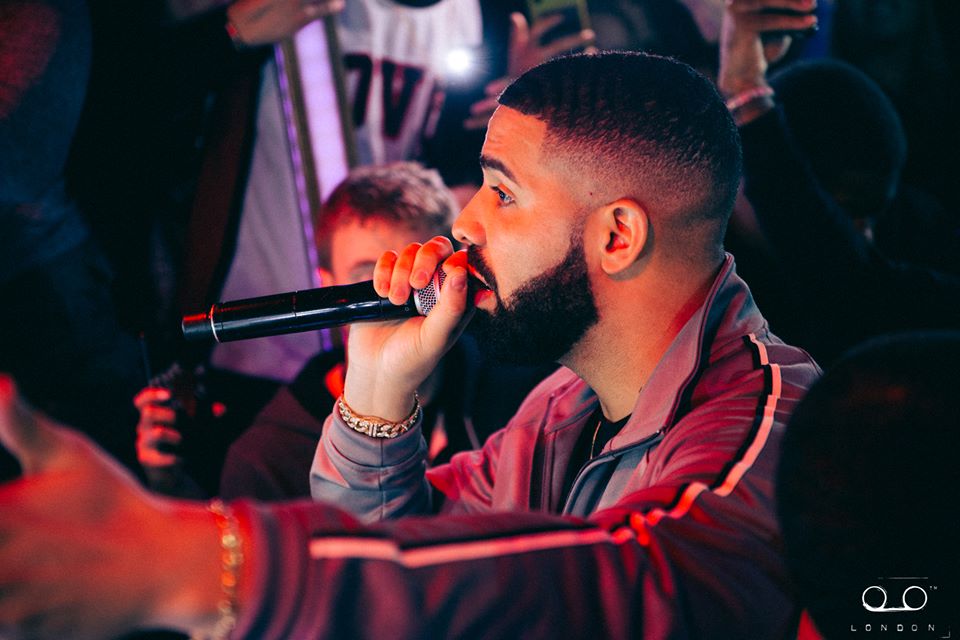 Drake cut a casual yet stylish figure for his night out in a pair of black trousers, a matching coloured top and a grey zip-up jacket. He finished his look with a gold chain necklace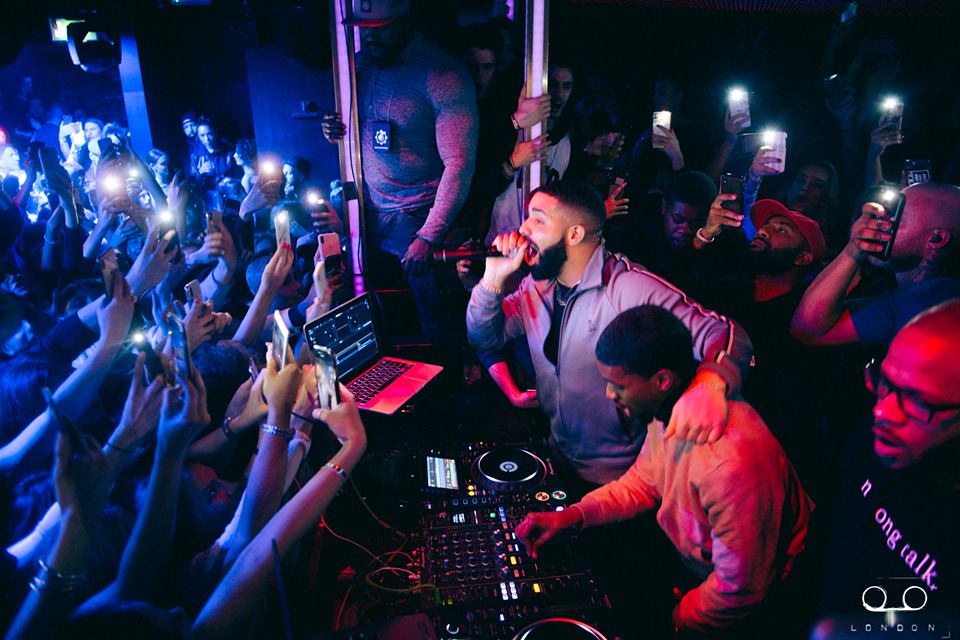 On January 22nd the rapper announced dates for his upcoming swing, which includes six shows at London's The O2 arena, as well as shows in Dublin, Manchester, followed by gigs in Paris, Amsterdam and Antwerp, with support from Tory Lanez and Radio 1 DJ Tiffany Calver. The shows kicked off on March 10-11 with a pair of gigs at the Manchester Arena, followed by a three-night stand at the AccorHotels Arena in Paris (March 13, 15, 16), three shows at the 3Arena in Dublin (March 19, 21, 22), a triple-play in Birmingham at Resorts World Arena (March 22, 26, 27), the O2 run in early April (1, 2, 4, 5, 8, 9) , two gigs at Sportpaleis in Antwerp (Apr. 19, 20) and a three-header at Ziggo Dome in Amsterdam on Apr. 23, 25 and 26.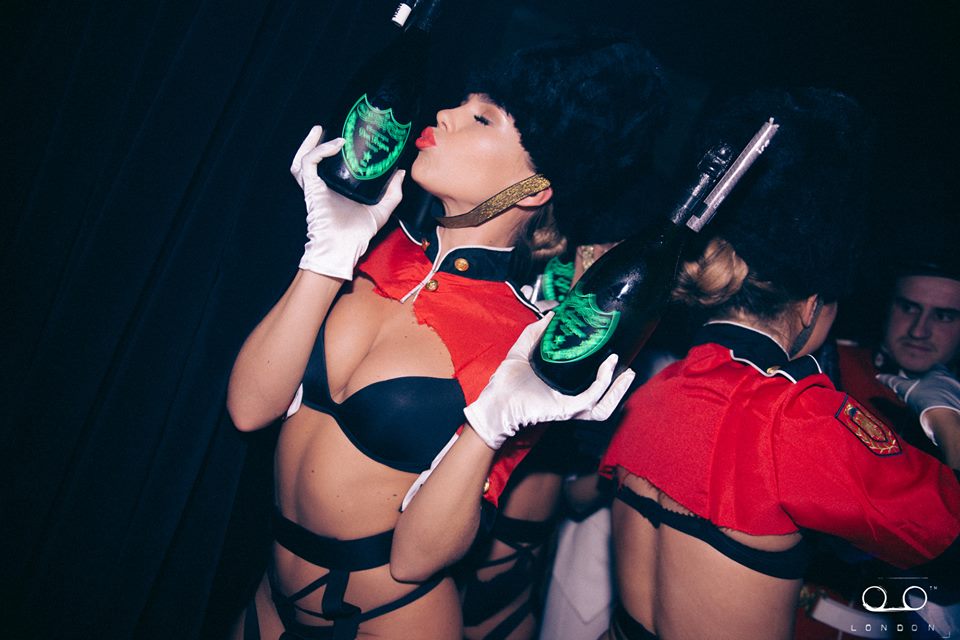 Situated at 17 Hanover Square, Tape London is a high-end nightclub that proposes a sophisticated night merriment experience for the top, international crowd around London. Tape London is very well-known to be the home and London base of top global musicians, influential producers, internationally renowned DJs, as well as artists in the music industry which definitely results to the luring of any music enthusiasts and fans alike.
Here a video of what went down:
To best experience Tape London we strongly recommend you book a VIP table.

Want to know more about our weekly parties? Like us on Facebook and follow us on Instagram!