The Cuckoo Club is the perfect venue to visit if you want to experience an exclusive party in London's nightlife. The sleek and stylish nightclub is perfectly situated on Swallow Street, just off Regent Street, on London's Mayfair and is known for being one of the most exclusive in the West End. The well-known members club was once voted as "Best New Club" at the London Club & Bar Awards. It has two floors playing different genres of music for all tastes often featuring famous international DJs. The music at Cuckoo is strictly electro house and trance. The ground floor features a renowned restaurant and on the ground floor the infamous nightclub.
The club has recently been under a major refurb and crafted to maintain a glamorous feel. VIP Cuckoo Club is lavishly decorated with silk, velvet seatings, a sumptuous purple theme and LED lights hanging from the ceiling. A VIP table is highly recommended to truly appreciate the splendour of the venue. Lux Guestlist offers free VIP table booking without additional costs.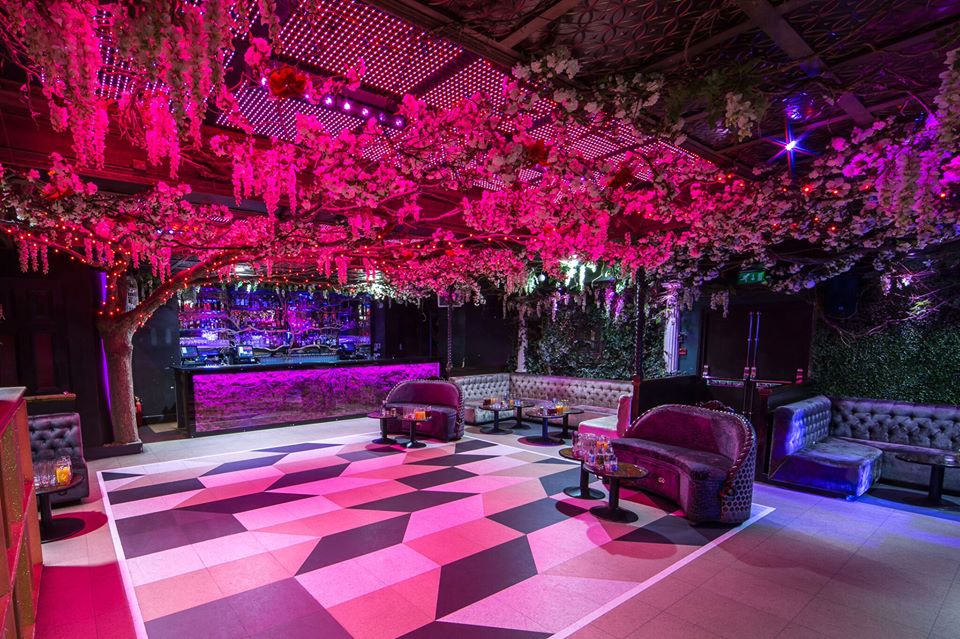 Every spirit and liquor you have ever imagined are displayed on glass shelves across the bar. We must also add that The Cuckoo Club has one of the most unusual cocktail lists in town that are definitely worth tasting. Drinks here don't come cheap so be ready to splash some cash.

VIP tables at The Cuckoo Club start at £1K for groups of up to 10. Booking a VIP table with Lux Guestlist it's free, you won't be charged any fee. Cuckoo Club Entry fees of £20 apply with a table booking. We strongly advise booking a table to ensure entry. If you are planning on booking a VIP table at Cuckoo we recommend you do it as soon as possible to avoid disappointment. You can see the table map and bottle menu for The Cuckoo Club here.

At The Cuckoo Club, you'll experience an exclusive night as you've never done before. With Lux Guestlist you could go for the guest list or VIP table but we strongly recommend the VIP table booking. If you're joining The Cuckoo Clubs party make sure you respect the dress code which is 'DRESS TO IMPRESS'.
Join Lux Guestlist for The Cuckoo Club HERE.
For more info about The Cuckoo Club contact us at +44 (0)77 4851 2627 or email us at vip@luxguestlist.com.
Want to know about our weekly parties? Like us on Facebook and follow us on Instagram!