Address: 1 Dover Street, Mayfair W1S 4LD London
Mahiki Mayfair is one of the most exclusive clubs in the city of London. Located in the area of Mayfair, it hosts the VIP crowd and you will feel a different atmosphere.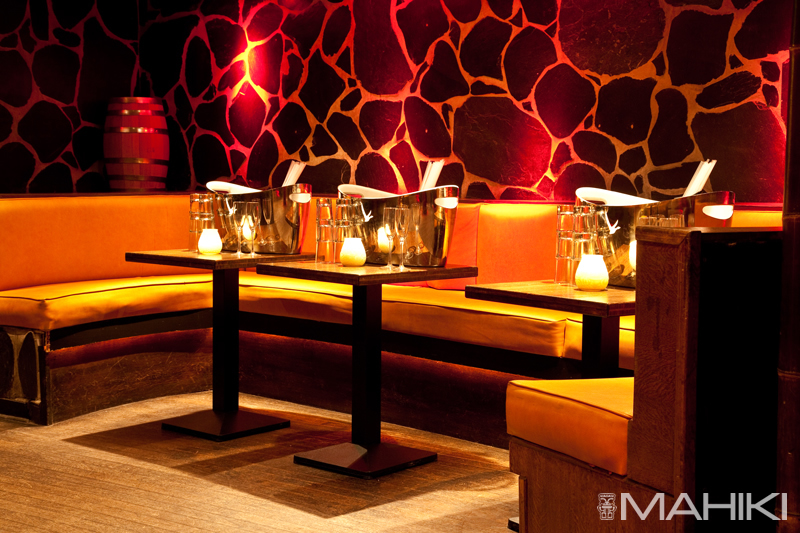 Mahiki Mayfair is a very selective nightclub! To enter, you must strictly respect the dress code which is very smart and classy!
Regarding Mahiki's design, It has a Polynesian-inspired interior decor that makes you feel like you are actually in a tropical island paradise. Our Mahiki photo gallery can testify!

The decor is inspired by Mahiki islands. You will be immersed in a relaxed atmosphere and feel like you're on holiday. The upstairs room is filled with bamboo furniture, seashell lamps, and tropical plants! To see the décor in Mahiki Mayfair, go to our photo gallery.
Mahiki Mayfair offers a great cocktail menu with a wide selection of creative cocktails served in themed cups, Tiki coconut shells and treasure chests! These delicious cocktails make the reputation Mahiki Mayfair has today. They are known to make forget you are in a city and believe you are on a real island.
Mahiki Mayfair has a very exclusive clientele that includes celebrities such as Rihanna, Lady Gaga, Paris Hilton, among others. You can check and see these celibrités in our Mahiki Mayfair photo gallery.
During the night our event manager will take photos and publish them on our Facebook, Twitter and Instagram accounts. Moreover, we have a dedicated section on our website for the photos, you will find these in the gallery section.
Now you know where to spend an extraordinary evening with Lux Guest List! For Mahiki Guest List and VIP table bookings call us on +44 (0)77 6916 9101 or email us at vip@luxguestlist.com!
Join Lux Guestlist for Mahiki Mayfair HERE.
Want to know about our weekly parties? Like us on Facebook and follow us on Twitter and Instagram!