Address: 1 Dover Street, Mayfair W1S 4LD London
Welcome to paradise, also known as Mahiki Mayfair! Mahiki Mayfair opened on October 2006 and has grown to become one of London's most famous nightspots as well as an institution, with an array of fabulous awards behind it. Located in the area of Mayfair, it hosts a VIP crowd and attracts London's socialite. Celebs hanging out at this place are treated to the special Mahiki white rum, which comes in many forms: neat to shot, with a mixer, or in one of their crazy-good cocktails.
VIP Mahiki Mayfair offers the best list of cocktails in the city. A large unique and tasty cocktail menu is available for you. As you'd expect, cocktails are served with a tiki twist in cool quirky 'glasses' but tastefully done. There are 25 cocktails on the main menu created uniquely for Mahiki. Some cocktails are classics within the tiki movement, such as the Pina Colada others more presumptuous like The Mustique Fizz. If you're a cocktail lover Mahiki is a must for you!

The decor -shellfish lamps, tropical plants and bamboo furniture- immerses you in a tropical paradise that makes you will feel on a Hawaiian island without moving from London. The Aloha Party Room bursts into life at 10 pm and is open from Monday to Saturday with a late-night party and lounge tables available to book to make the most of your night in the Tiki heaven.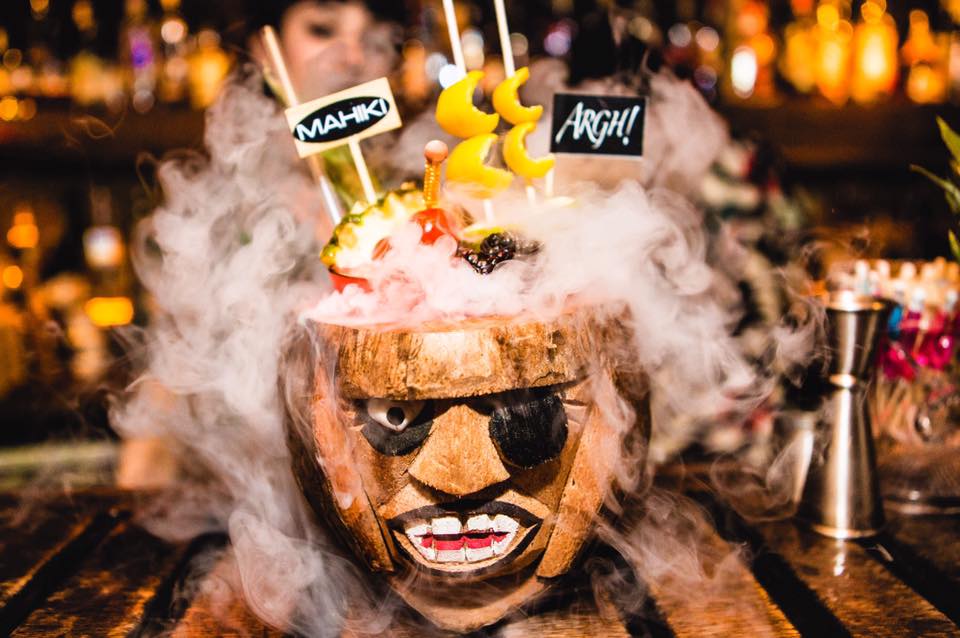 If you want to go out and party in a different and unique venue join us at VIP Mahiki Mayfair, you won't regret it!
Join Lux Guestlist for Mahiki Mayfair HERE.
For VIP Mahiki Mayfair guest list and VIP table booking contact us at +44 (0)77 6916 9101 or email us at vip@luxguestlist.com.
Want to know about our weekly parties? Like us on Facebook and follow us on Instagram!