Address: 1 Dover Street, Mayfair W1S 4LD London
Mahiki Mayfair is a Polynesian Paradise situated in the Mayfair area in central London. It is the ultimate haven for cocktail lovers with a varied menu of creative and incomparable cocktails. The cocktails, which are world-renowned, attract rum enthusiasts from all over the globe. Set over two floors, Mahiki Mayfair celebrates the traditional tiki-style and encapsulates the Aloha spirit, offering you a memorable party.
Join Lux Guestlist for Mahiki Mayfair HERE.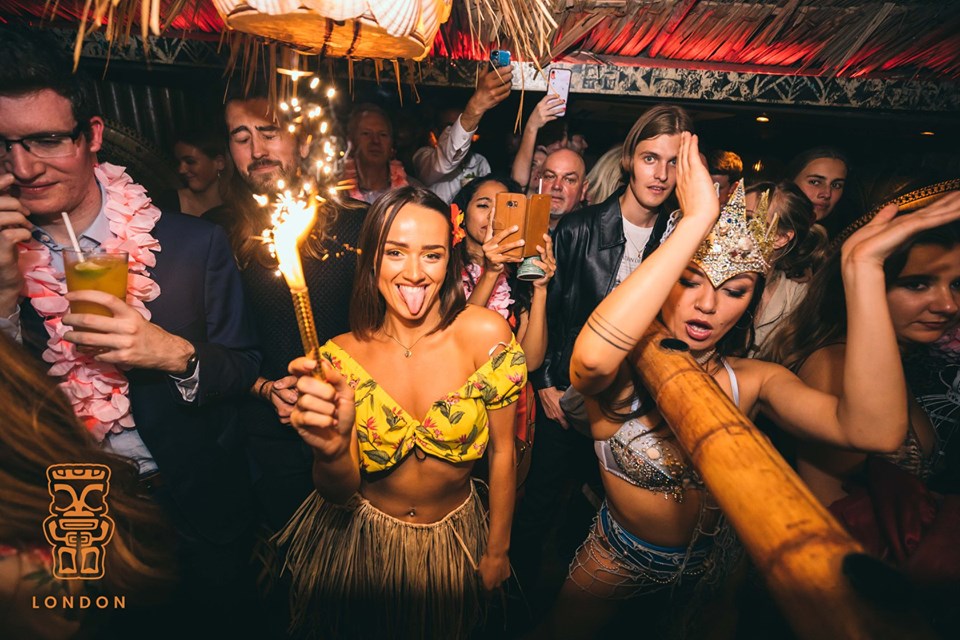 Mahiki Club is the perfect venue to spend a great night with friends. With its interior design inspired by the Polynesian islands, you will be immersed in a relaxed atmosphere like as if you were on holidays, the perfect venue indeed to enjoy a great party. The living room is filled with bamboo furniture, seashell lamps and tropical plants.
The hidden Mayfair paradise opens its doors at 6 pm with after-work cocktails and light bites in the Lanai Lounge. After 10 pm the Aloha Party Room bursts into life. The Aloha party room is made up of wooden carvings for the wall finishes, and a dance floor effect made from multi-coloured fisherman's balls. The hotspot opens from Monday to Saturday. If you're going to get yourself on the Mahiki guestlist do try to arrive early (around 10:30 pm) as the club gets very busy specially on weekends.
Now you know where to spend an extraordinary evening with London Lux Guest List! Book a VIP table at Mahiki club and spend a unique night out in London!
Join Lux Guestlist for Mahiki Mayfair HERE.
For guest lists and VIP table booking call us at +44 (0)77 6916 9101 or email us at vip@luxguestlist.com.

Want to know about our weekly parties? Like us on Facebook and follow us on Instagram!