There's nothing better than finding a spot with a perfect view of London, where you could sit down to enjoy a cocktail, glass of champagne or drink with your friends or significant other, to talk about life and other matters. Whether it is from a table that offers perfect lines of vision across London's most iconic sights or sky bars where you will feel literally up in the clouds, these are must-visit venues that you should include on your list!
Aqua Shard
Aqua Shard is both a fine-dining, cosmopolita restaurant and cocktail bar located on Level 31 of The Shard. The bar at the Aqua Shard is London's ultimate bar destination, that serves beautifully crafted cocktails inspired by British drinks gin and tea. They also have a thoughtfully chosen wine list by the glass or bottle that you can enjoy all day from 12 until 1 am. No reservations are required, so come up and enjoy Aqua Shard's jaw-dropping views!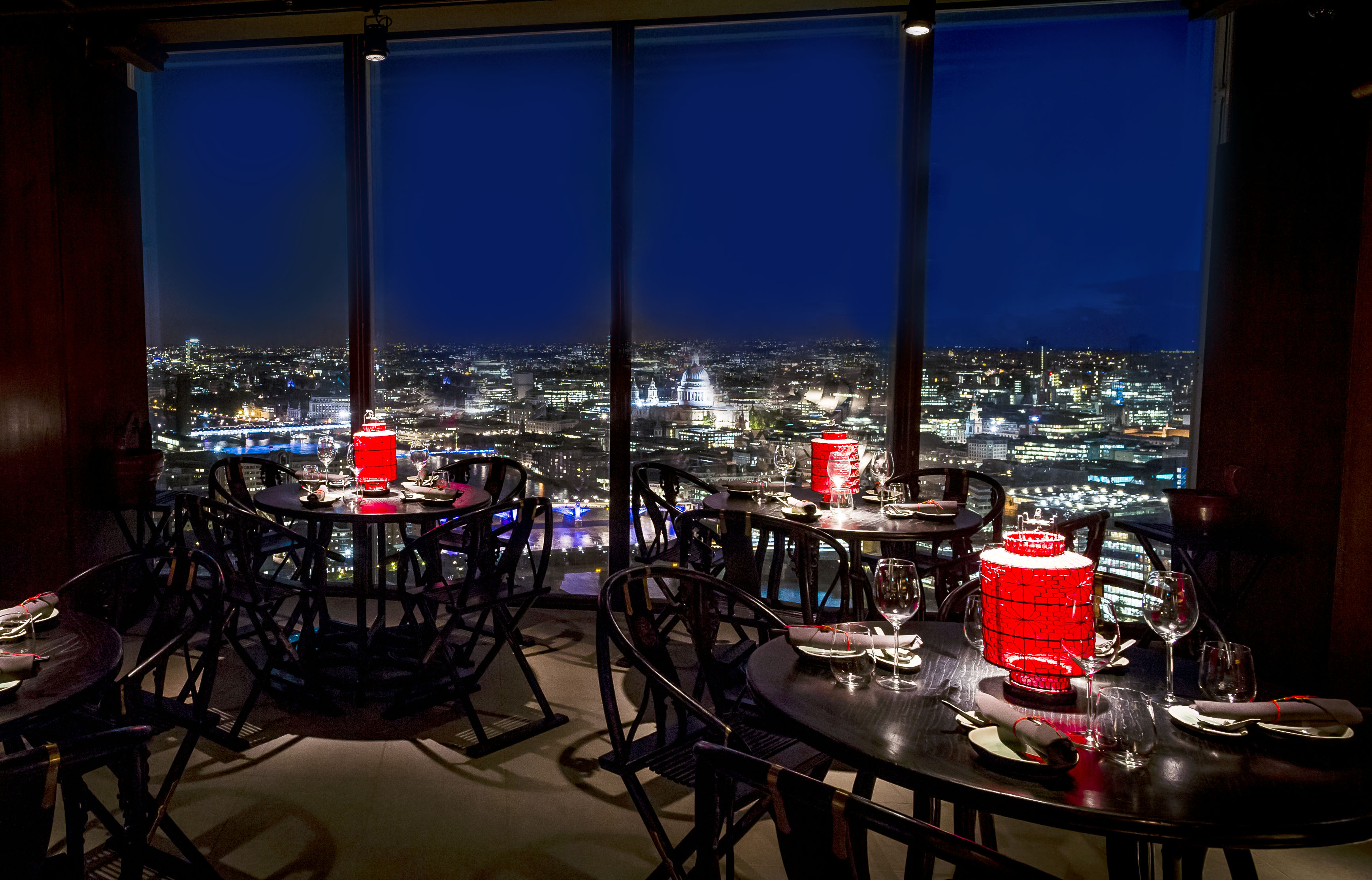 Address: The Shard, Level 31, 31 St Thomas St, London, SE1 9RY
Tube: London Bridge tube/rail
Radio Rooftop Bar
Since its opening in 2013, Radio Rooftop Bar high above the Strand has secured its status as one of central London's prime rooftop drinking destinations. Radio is a rooftop bar situated on the 10th floor of the ME London hotel with extraordinary 360-degree views of the river Thames and London's skyline. The stunning bar is the perfect place to sip champagne or celebrate with friends over one of their signature cocktails prepared with gin, flavored tonics and fruit infusions. Expect a mix of people, from fashionistas to older American tourists and the usual rooftop prices.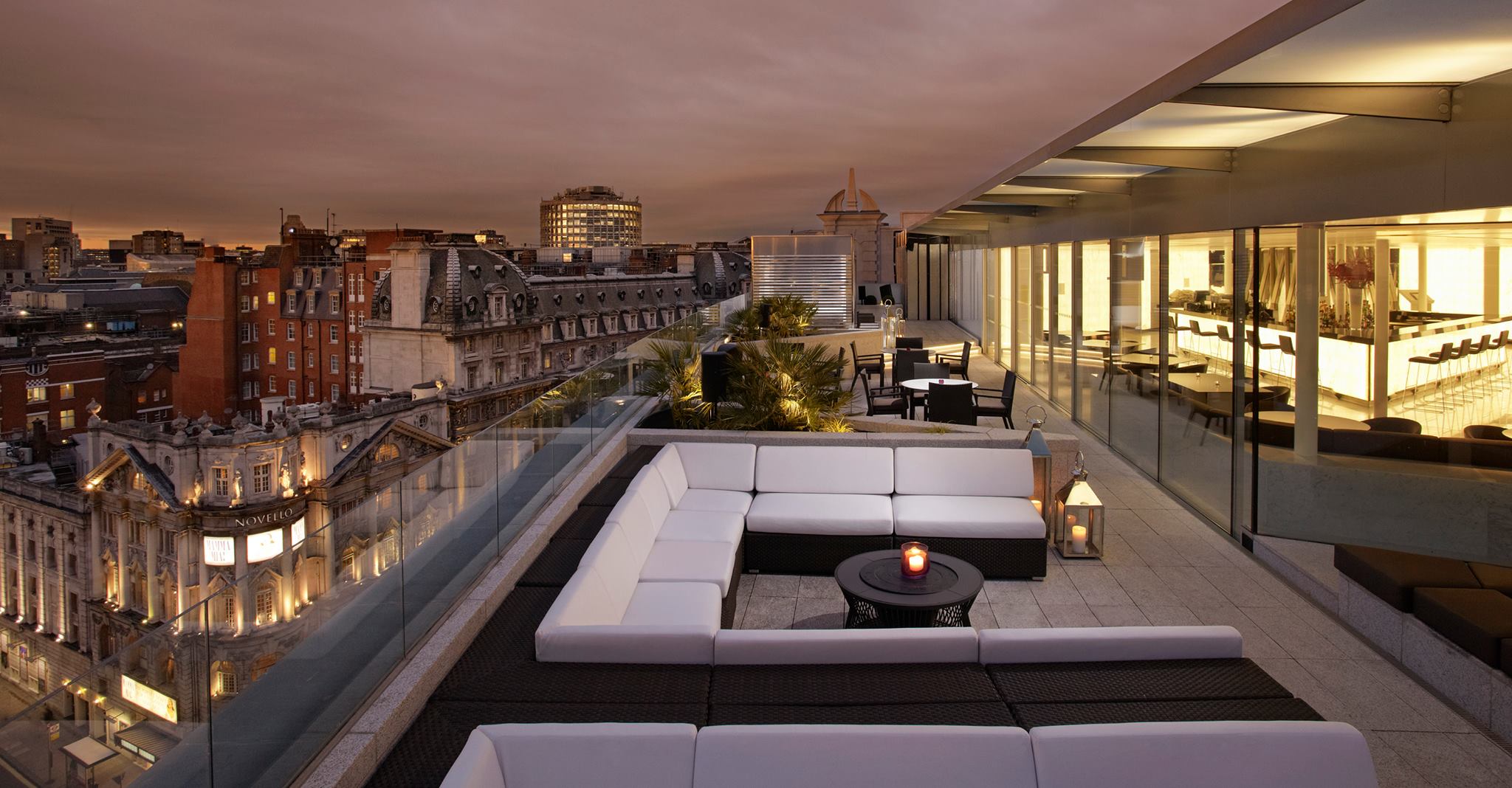 Address: ME London 336-337 The Strand, London, WC2R 1HA
Tube: Temple Tube
Duck & Waffle
Take a ride up to the 40th floor of the Heron Tower and you'll hit one of London's highest bars, Duck & Waffle. Duck & Waffle offers a unique blend of breathtaking London views with an intimate dining experience. The dishes are designed for sampling and sharing and are complemented by an iconoclastic cocktail experience. The cocktail menu is short but sweet and available 24/7. Yes, Duck & Waffle serves from sunrise to sunset to sunrise again! P.S. If you hit it in the early hours we recommend their signature dish - fried duck egg sitting on a waffle topped with mustard maple syrup!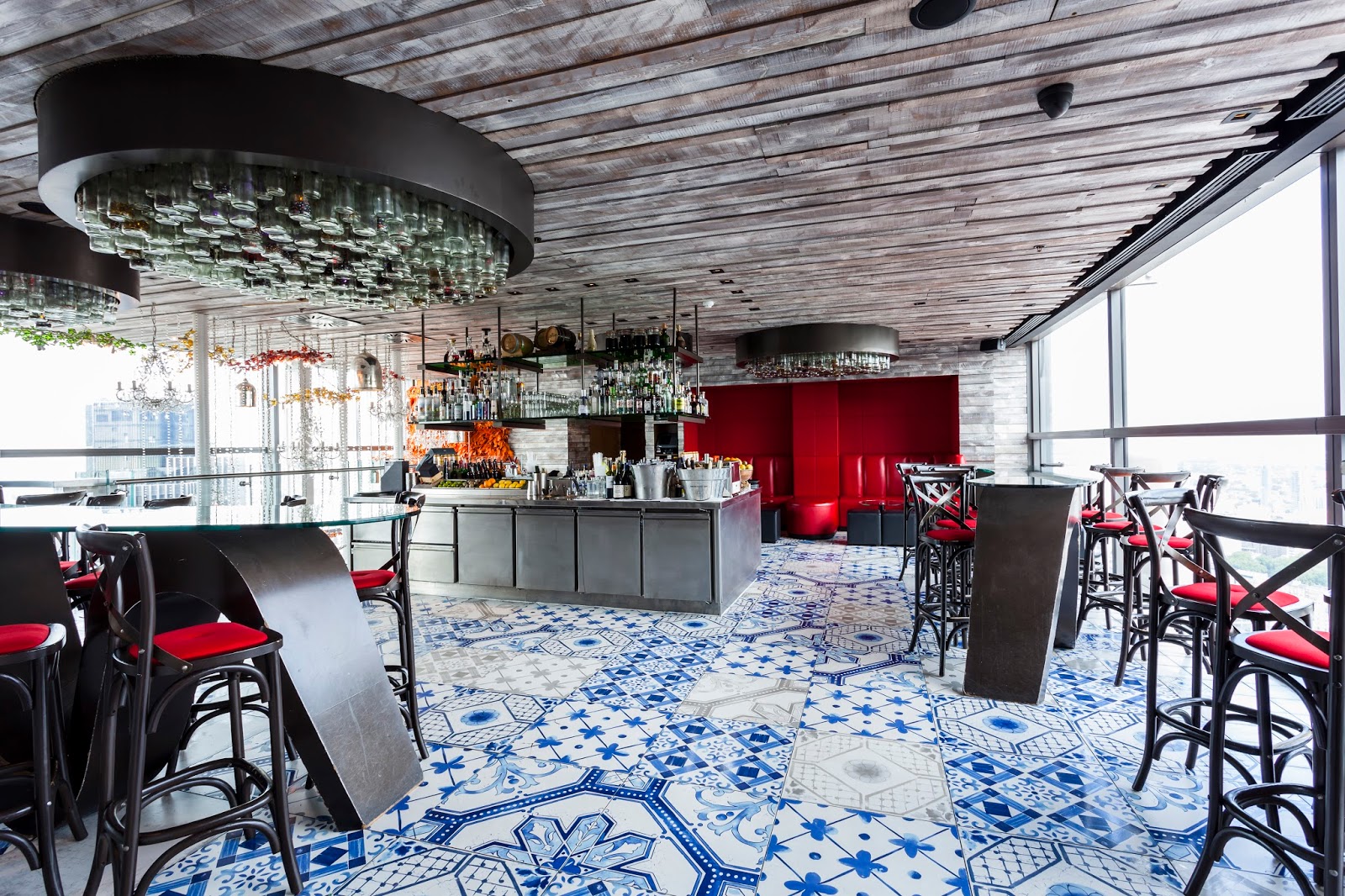 Address: 110 Bishopsgate, London EC2N 4AY
Tube: Liverpool Street
Vertigo 42
Vertigo 42 is London's highest and finest Champagne Bar! Located at the top of Tower 42, one of the capital's highest buildings, the cosmopolita bar offers the most unrestricted views of London's most iconic landmarks. At Vertigo 42 you will also find a unique menu of Champagnes, wines, and cocktails as well as a delicious 'tapas' menu. Whether you're looking for the perfect location to relax with friends or colleagues or to enjoy a romantic setting for two, Vertigo 42 is guaranteed to impress!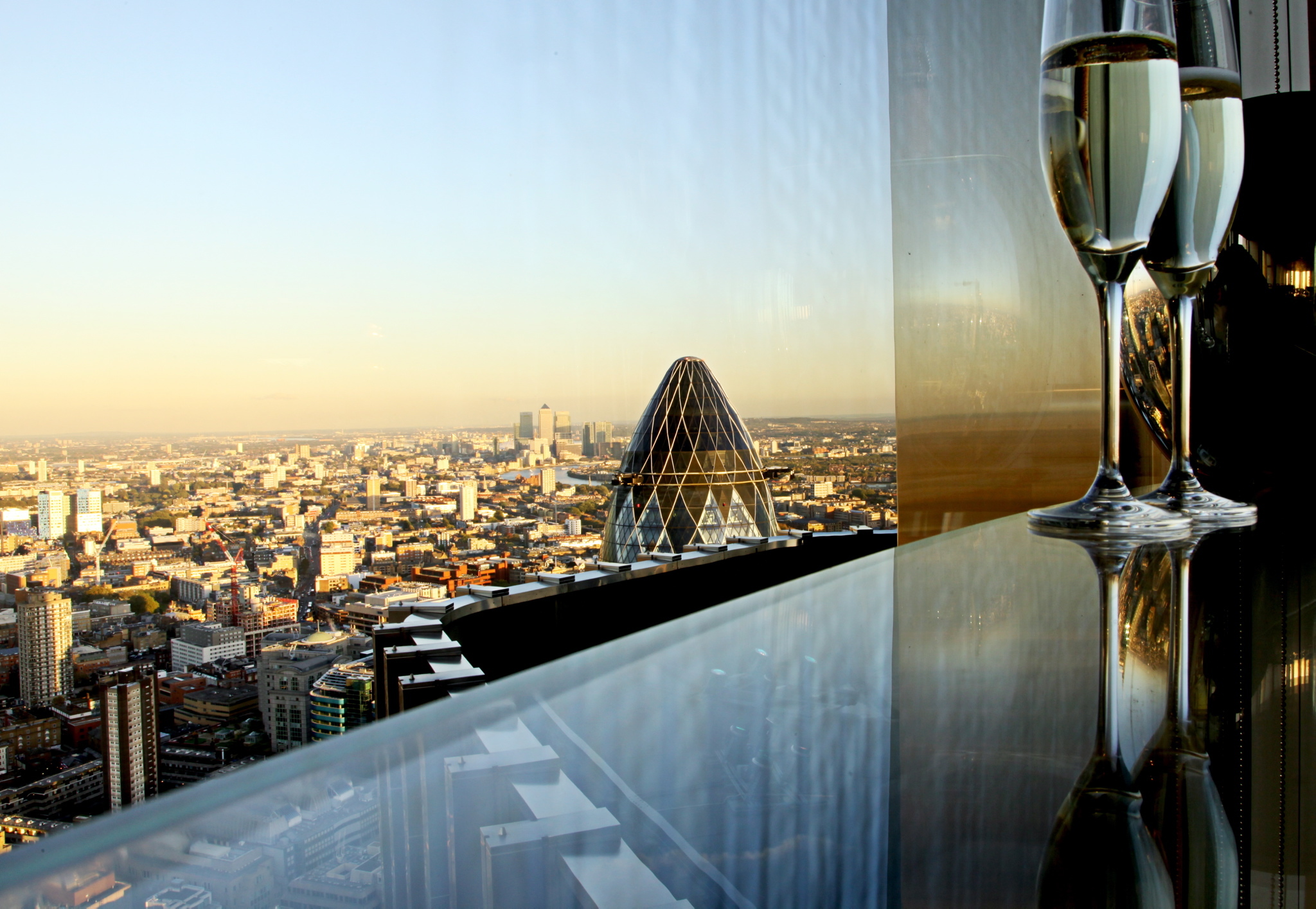 Address: Level 42 Tower 42 25 Old Broad Street, London, EC2N 1HQ
Tube: Liverpool Street
The Gherkin Sky Bar
Occupying the 40th floor of the iconic building, The Gherkin Sky Bar offers panoramic views of London, a 360-degree view of the city's landmarks.The unique bar atop of the Gherkin is totally circular with an incredible dome glass roof that makes every visit magical as you sit among the clouds. Come and enjoy a range of stunning cocktails or select from the extensive champagne and wine list available. You can't really find a better view of London than at Searcy's, it doesn't exist.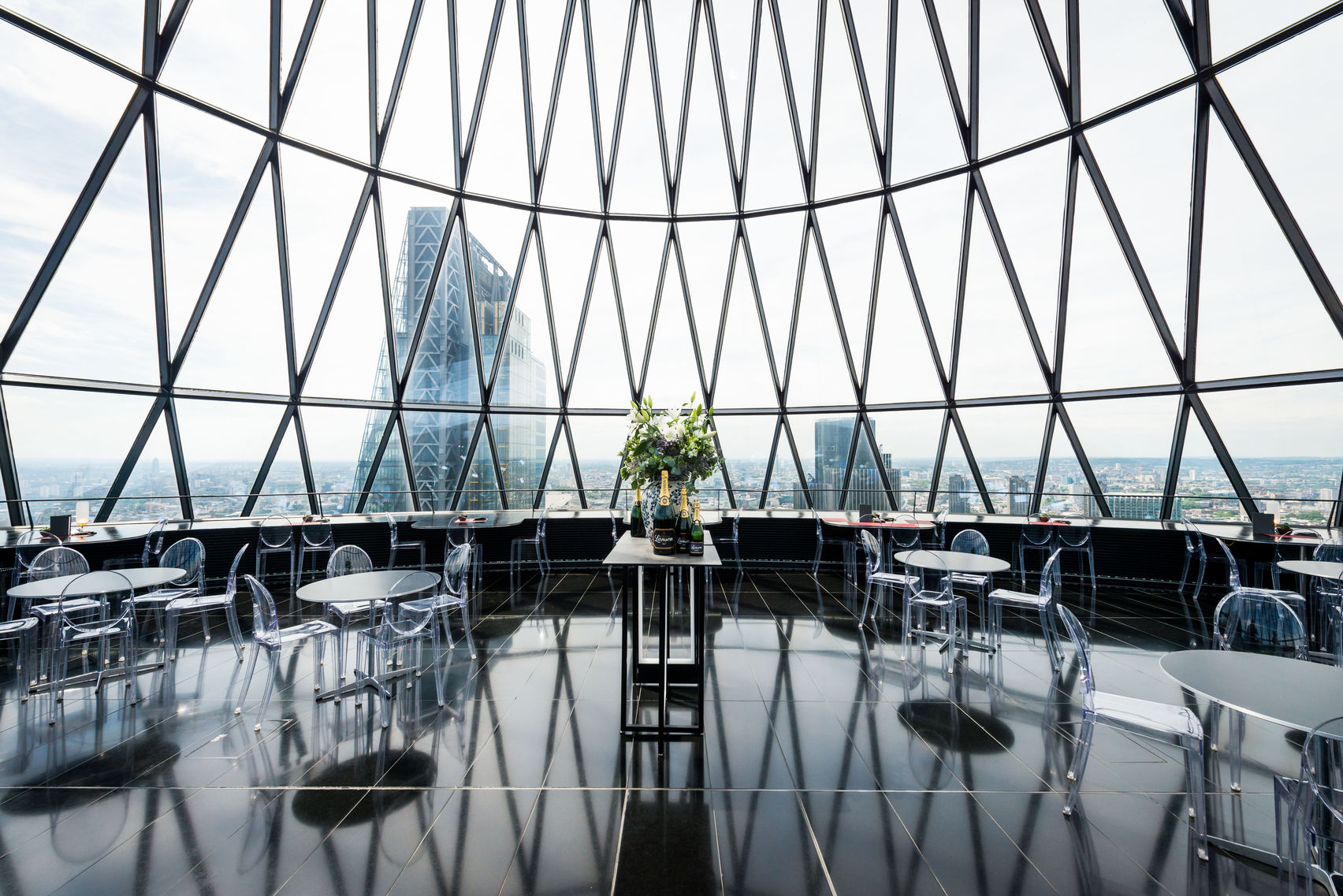 Address: 30 St Mary Axe London, United Kingdom
Tube: Aldgate
Galvin at Windows Bar
Located in the heart of Mayfair and situated high up on the 28th floor, Galvin at Windows Bar boasts not only tempting cocktails but some of the most spectacular views of London. Enjoy a selection of creative cocktails at one of the finest bars in London, including a range of 'signature cocktails' that showcase the knowledge of the team behind Galvin at Windows. For those that like something a little stronger then the enviable whiskey collection is a must or a glass of wine of their enterprising wine list.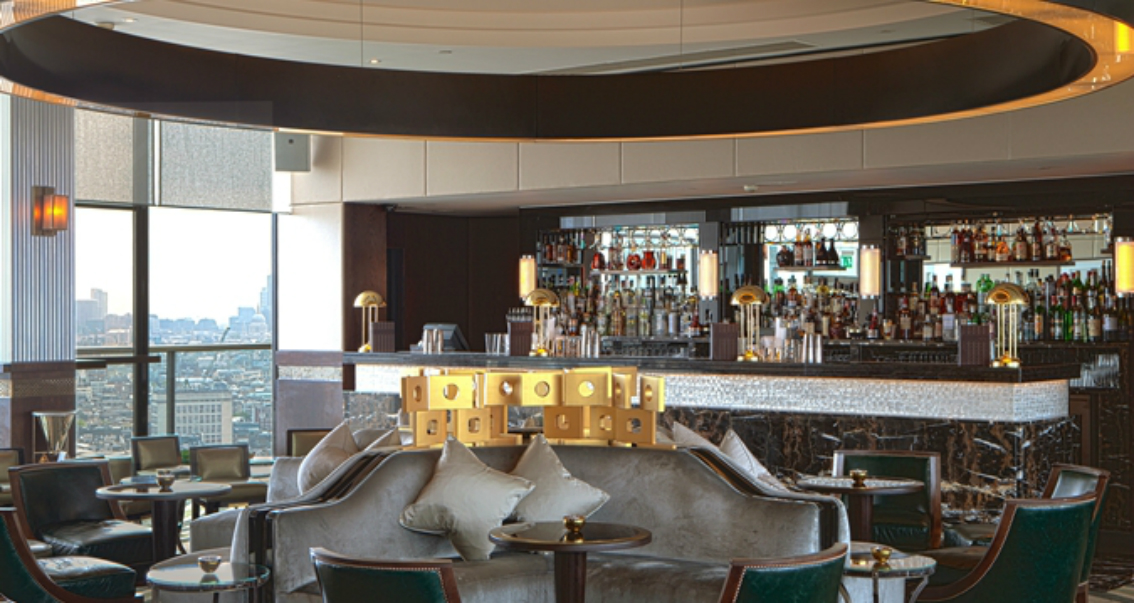 Address: 22 Park Lane, London, W1K 1BE
Tube: Green Park
Oxo Tower Bar
If you want to impress your date with dinner and drinks, OXO Tower Cocktail Bar is your place! With its high-class interior design and big windows, you will feel like being on a cruise boat in the sky! Located on the 8th floor of the iconic tower, it offers panoramic views over the River Thames from the Southbank.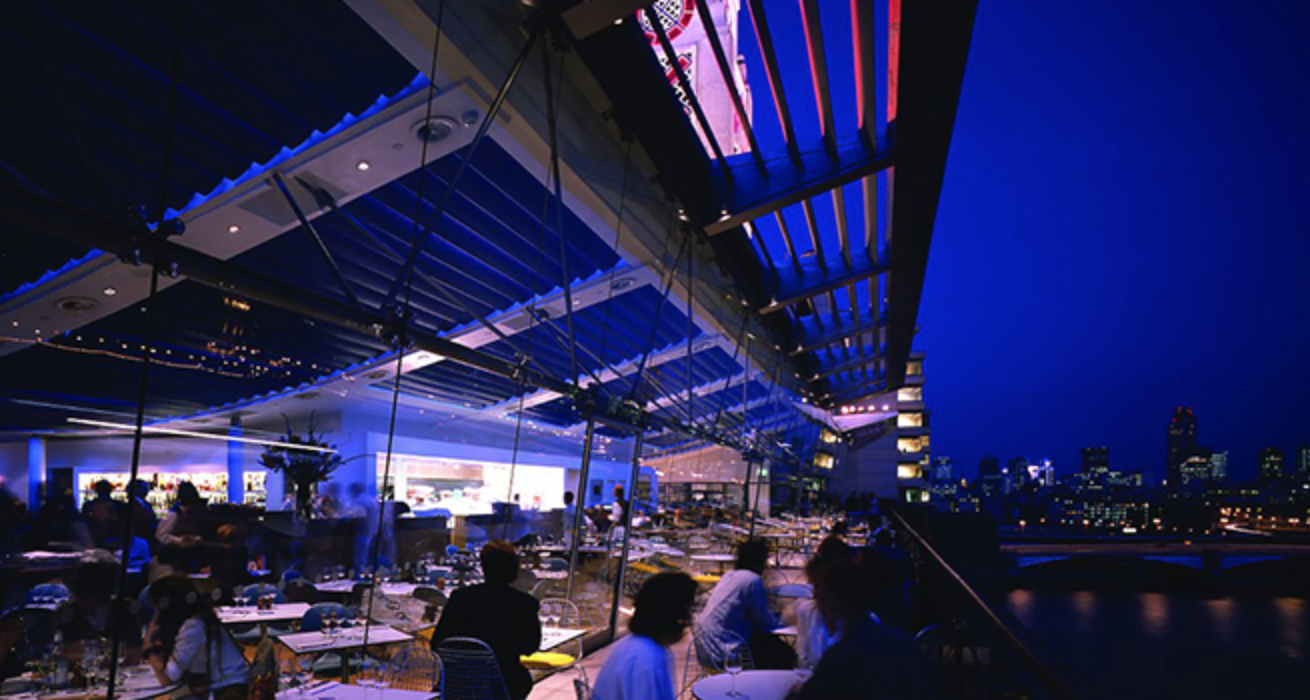 Address: Oxo Tower Wharf, Barge House St 8th Floor London, United Kingdom
Tube: Waterloo
Kensington Roof Gardens
Kensington Roof Gardens is a Private Members Club with an impressive roof terrace that offers a wow view of the London skyline. The rooftop botanical babe is 100ft above London and is perfect for dancing the night away in warm summer months.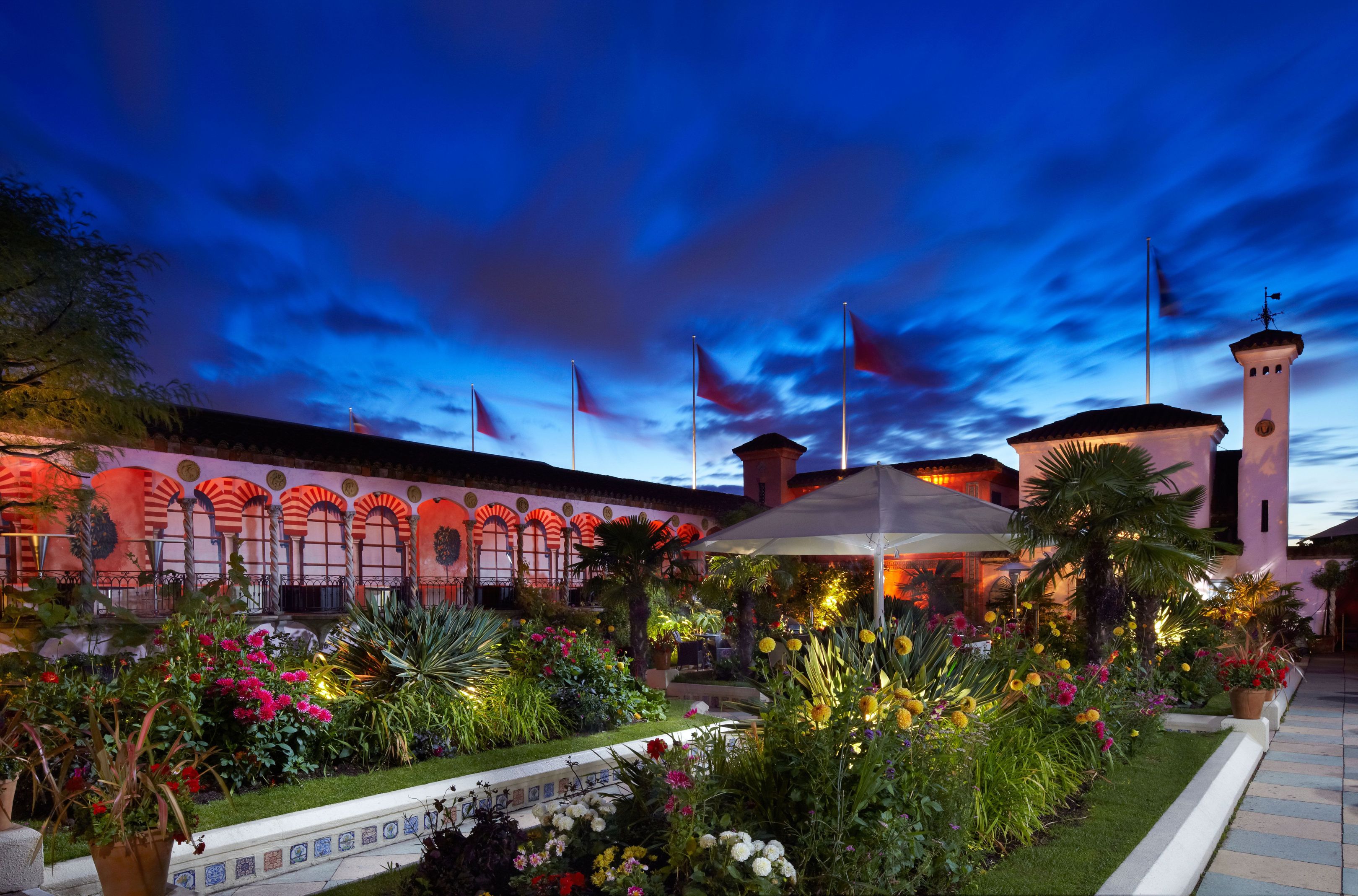 Address: 99 Kensington High St London W8 5SA
Tube: High St Kensington
London has so many amazing bars but these are definitely our favorites! Go on, enjoy the views and have some cocktails before joining the party with Lux! See you around!