Top 10 best restaurants in London
London has an amazing list of good restaurants, but which are the best? Check this top ten!
Novikov
Address: 50A Berkeley St, London
If you love Asiatic food and exclusive atmosphere, then, this is your restaurant! Located in the heart of Mayfair, Novikov Restaurant & Bar has 2 distinct restaurants and one stylish Lounge Bar. A real feature of the Novikov Asian Restaurant is its open kitchen. Fronted by an amazing display of seafood and vegetables, it evokes the atmosphere of an Asian food market. The Lounge Bar is a must-visit destination, with an extensive cocktail menu, live music and performances by some of the world's top DJs.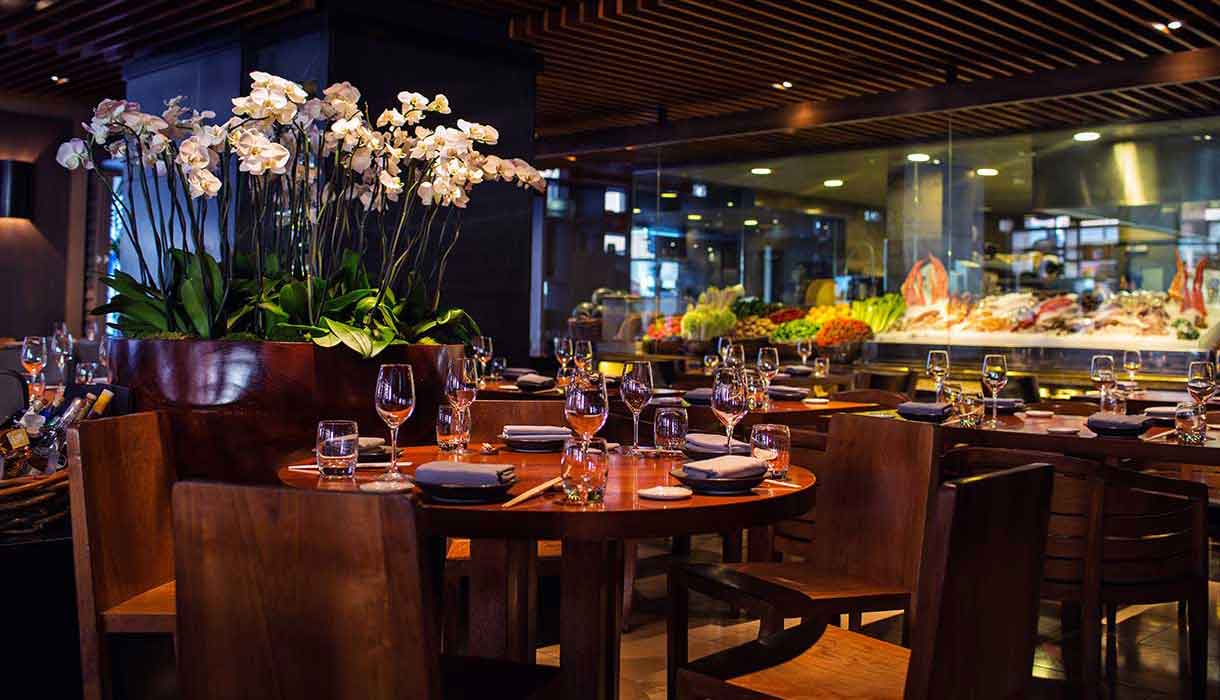 Nobu
Address: 19 Old Park Ln, London
Nobu has 25 locations at the time of writing, stretching from Miami to Moscow and Mumbai. The original London Nobu is on the first floor of the Metropolitan hotel on Park Lane. It is a large room, seating 150, with views out over Hyde Park from one end of the dining room, the sushi counter at the opposite end. There are no tablecloths, but the décor is certainly smart and modern.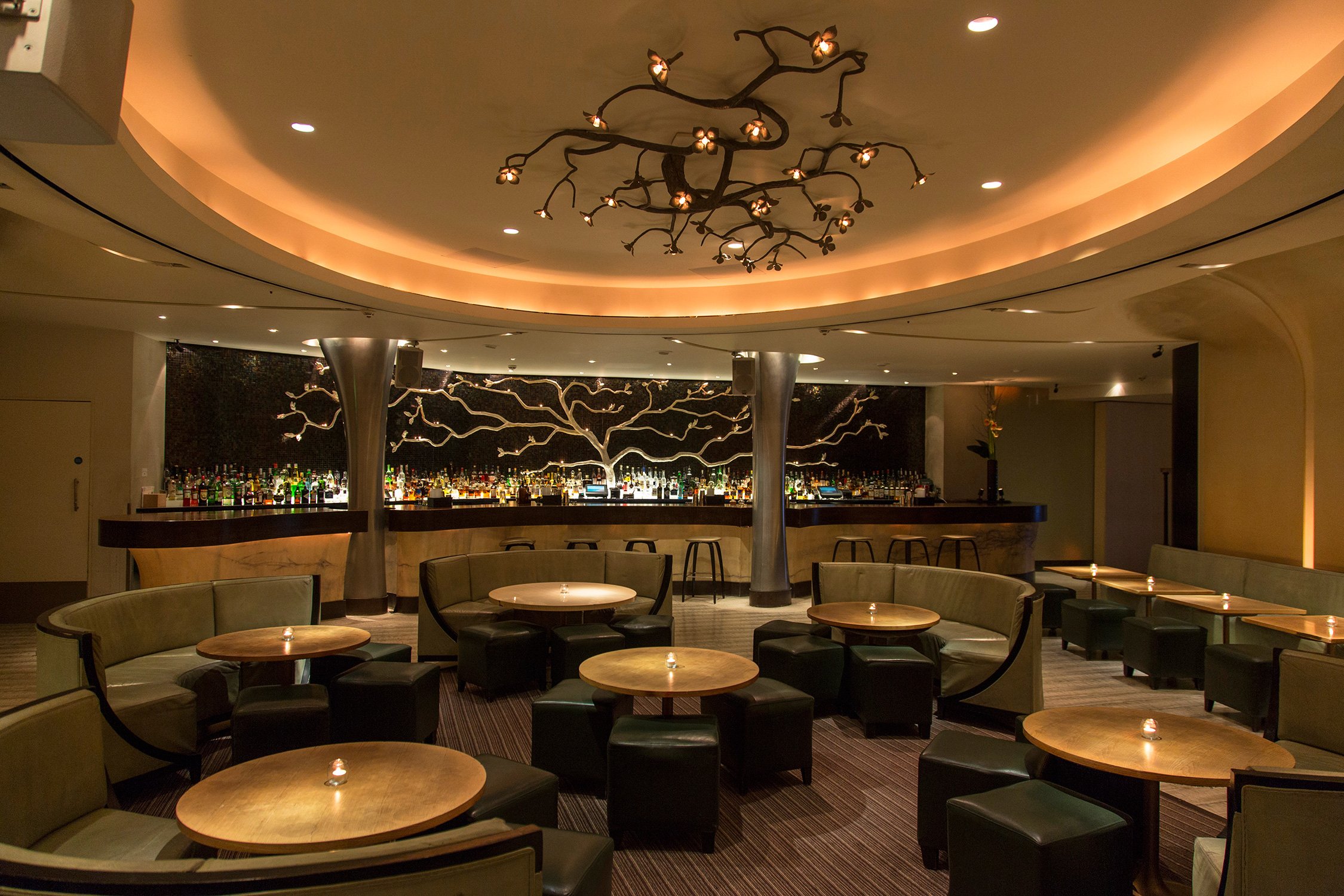 Sexy Fish
Address: Berkeley Square House, Berkeley Square
Sexy Fish is an Asian fish and seafood restaurant located on the South East corner of Berkeley Square, Mayfair. Designed by Martin Brudnizki Design Studio and decorated with artwork from Damien Hirst, Frank Gehry, and Michael Roberts, the look, and feel is mid-century glamour. The restaurant is open until 2 am, with a resident DJ all week long An atmosphere that won't disappoint you!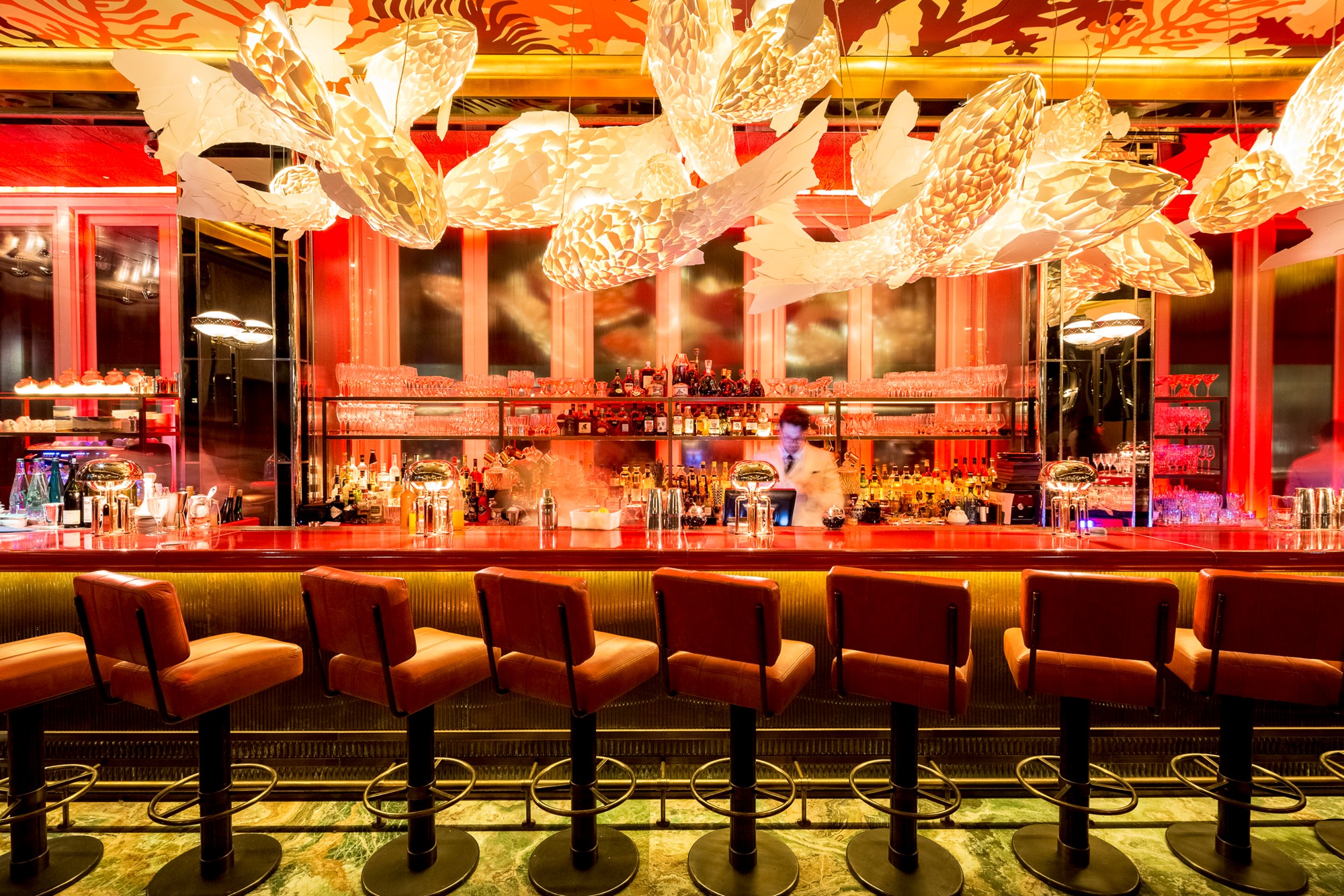 Hakkasan
If you're a Chinese food lover you should definitely give a chance to this brilliant restaurant. More than a decade after it started wowing London's big spenders with its classy Cantonese cooking, this Michelin-starred trendsetter remains a benchmark. There are two of this restaurants, so you'll have more chance to book a table. The first it is situated in Mayfair (Address: 17 Bruton Street) and the second one near Oxford Street (Address: 8 Hanway Place).
The basement's stylish interior (all dark wood lattice screens and moody lighting) still attracts the kind of beautiful people who might suppress their appetites. The menu is very varied, all delicious plates. The prices go from £17-£61 (main courses).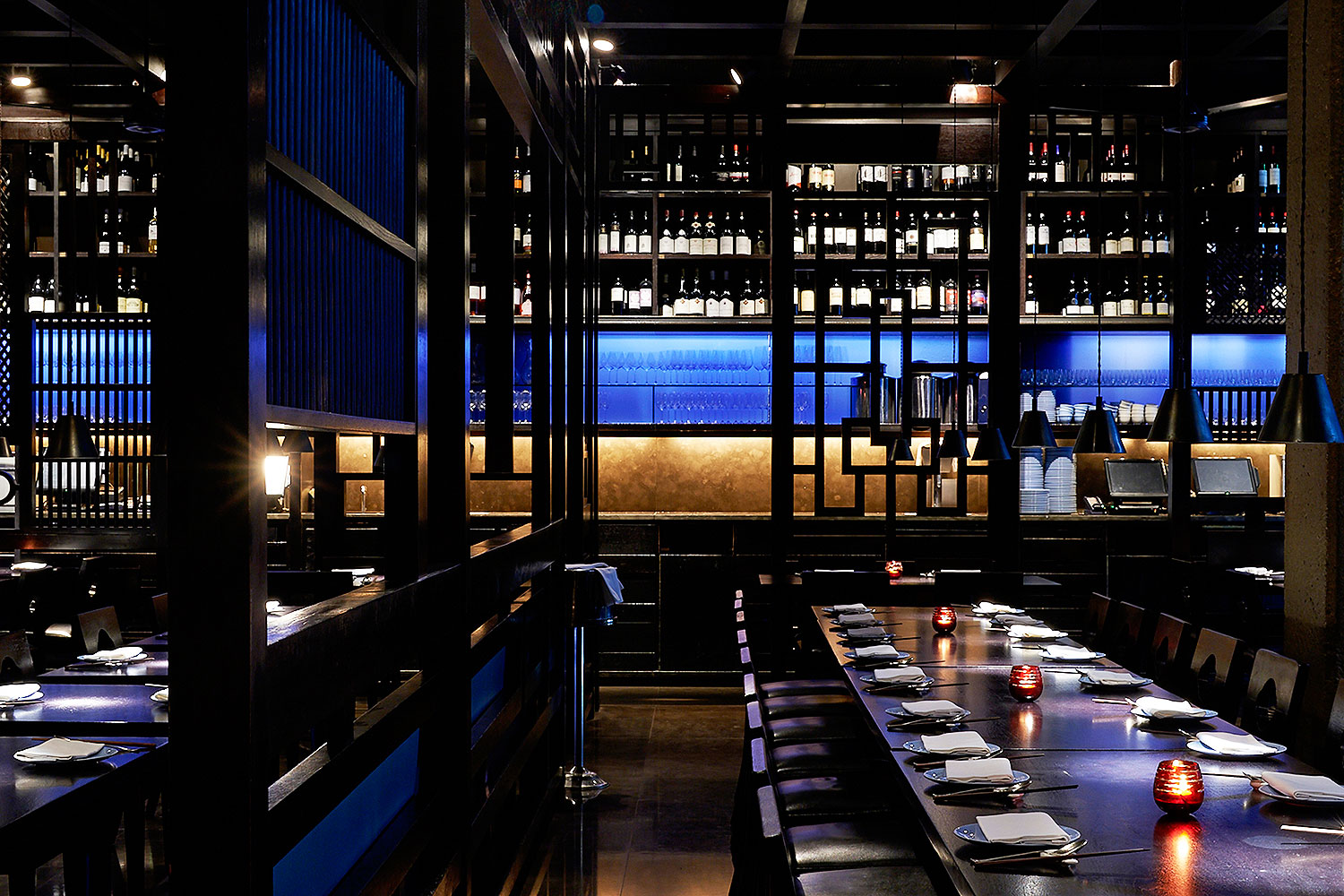 Sketch
Address: 9 Conduit St, London
Sketch in Mayfair, London is the destination for food, drinks, art and music, comprising an artist conceived gastro-brasserie restaurant. the sketch is a complex and unique site. Conceived by French master chef Pierre Gagnaire and restaurateur Mazouz, it has attracted unprecedented media reaction for its myriad food, drink, and entertainment styles since it opened in December 2002. If you love art and gastronomy this is definitely your place!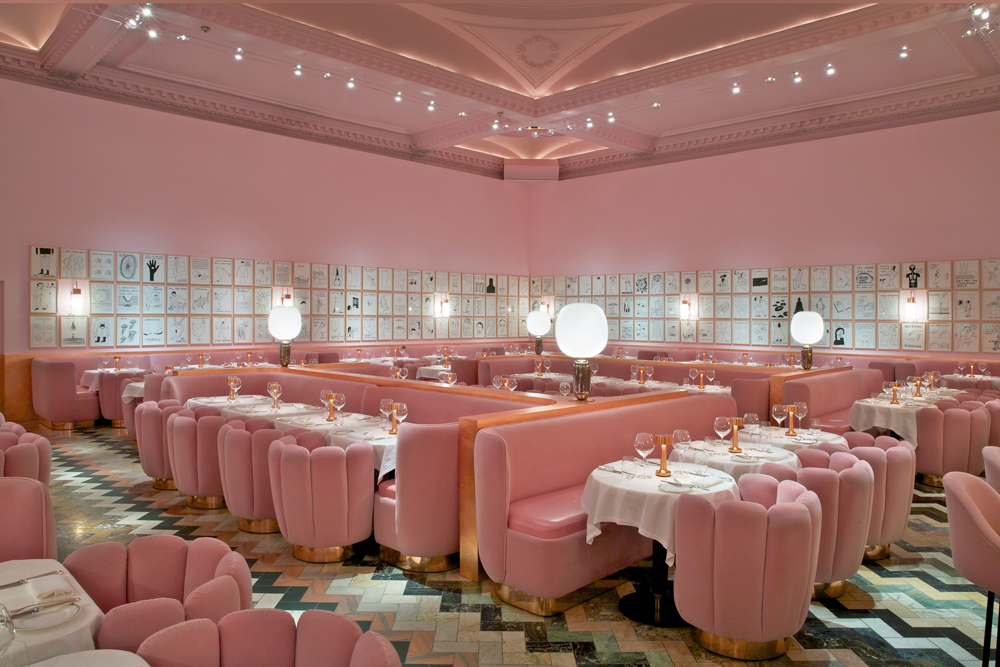 Zuma
Address: 5 Raphael St, London
Zuma in London, is a Japanese Restaurant, with Bar and Lounge as well as Private Dining facilities. Suzuki no sashimi is typical of Zuma's culinary approach: thin slices of pearly sea bass blushing pink around the edges, dabbed with truffle oil and with a mound of tangerine-coloured salmon roe sitting pretty on a shiso leaf. Zuma is one of those places where everyone is happy to be here, the prices are high but it's absolutely worth it!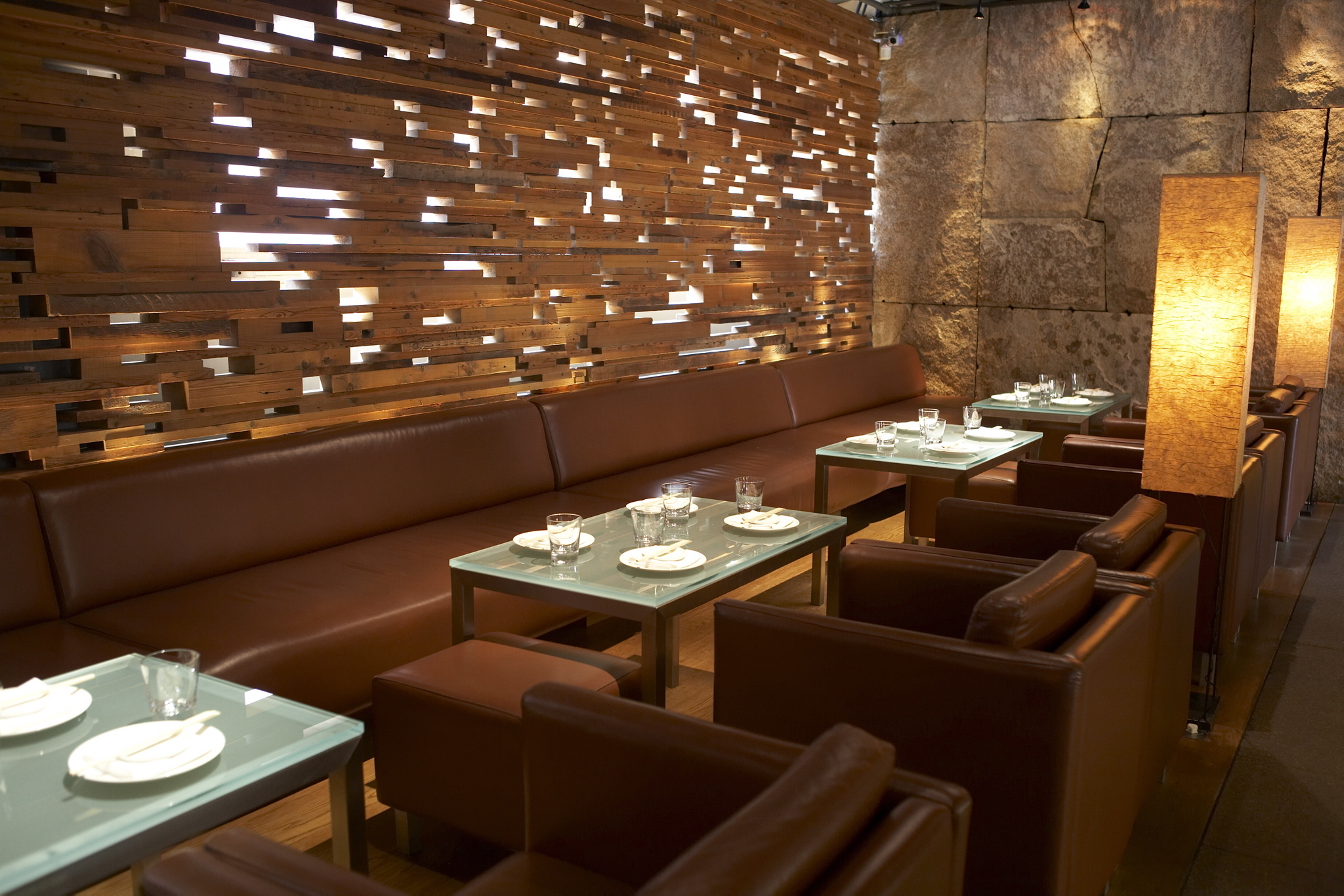 Aqua Kyoto
Address: 5th Floor, 240 Regent St, London
Aqua Kyoto, an innovative and contemporary Japanese restaurant with a stunning rooftop terrace. It started fourteen years ago when the first aqua opened. It proved so popular that today Aqua Restaurant Group has grown to over 25 venues spanning Hong Kong, London, and Beijing. Each restaurant and bar encompass the founding philosophy - serving exquisite dishes using the freshest produce, presented with style and in buzzing environments.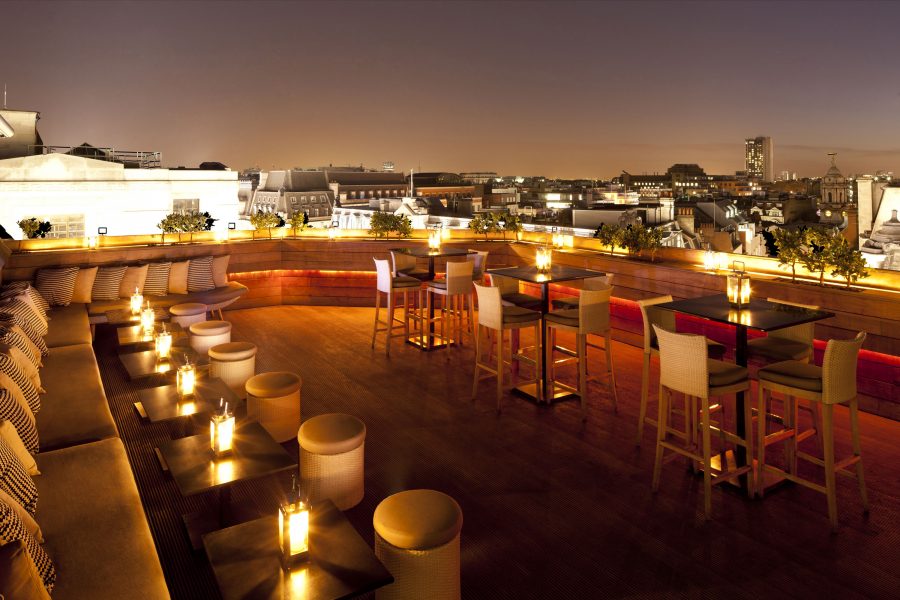 Momo
Address: 25 Heddon St, London
Today Momo encompasses of Music, Food and Visual aesthetics consisting of four spaces: restaurant, café, outdoor terrace and basement bar/ disco including a highly talked about live music program. A mix of culture and food that won't disappoint you!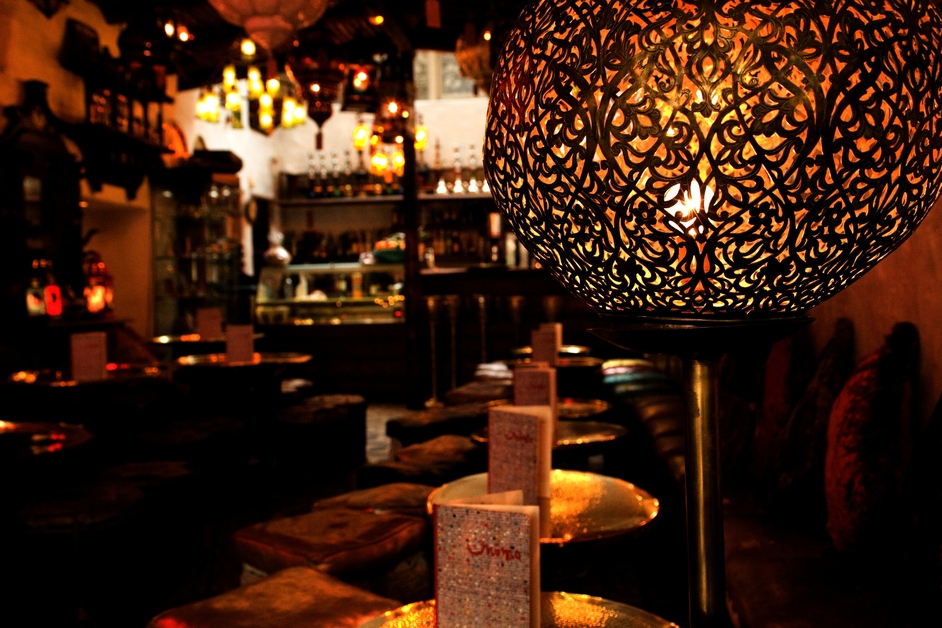 Buddha Bar
Address: 145 Knightsbridge, London
Winner of Best Restaurant Bar 2014 & 2015 at the London Club and Bar Awards.Buddha-Bar Restaurant London is re-inventing the elegance and integrity inspired by Raymond Visan. An international destination to be enjoyed, for lunch, light dishes and cocktails in the afternoon to the evening, accompanied by immersive music. A must if you like to eat with the exclusive crowd of London!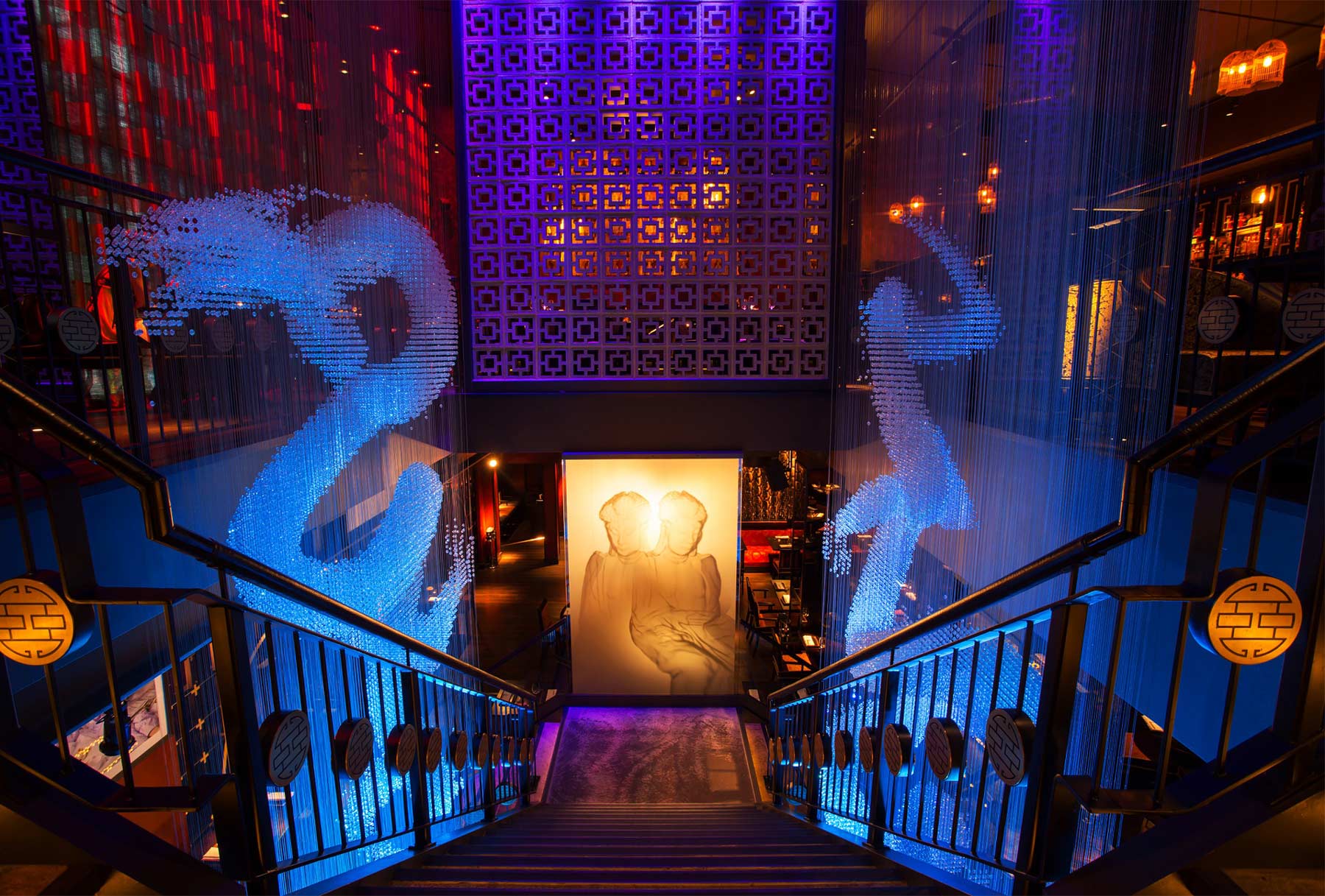 Ours Restaurant
Address: 264 Brompton Road, Knightsbridge London
Simple yet stand-out, Restaurant Ours brings the outside in, to create an unexpected space hidden in the heart of Knightsbridge. Unpretentious, effortless and elegant with a nod to retro chic.
An internationally inspired sharing menu that focuses on seasonal, fresh ingredients and flavour. Accompanied by eclectic cocktails and a range of carefully selected wines.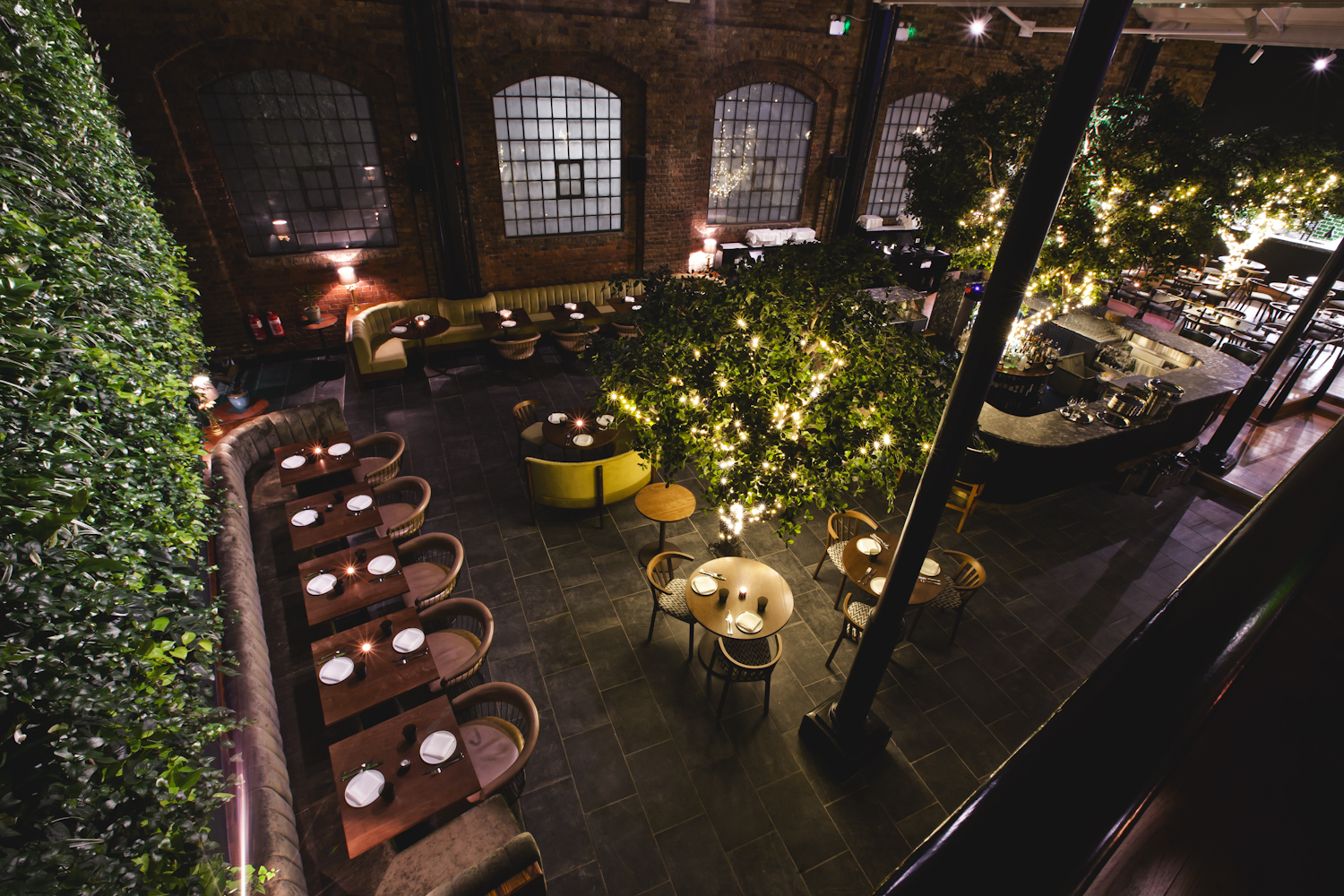 After having an exquisite dinner in one of these restaurants you can continue the night in one of our exclusive clubs! Contact us for guest lists and VIP table booking. ;)