Scary, scary Halloween night. Dress up in a costume and make sure it can fright!
Halloween is one of the busiest days of the year and in the UK it has overtaken Valentine's Day as the third largest event in the UK retail calendar. Brits spend a whopping £300 million on costumes, sweets, fireworks, and treacle each year. We've always been fond of this slightly peculiar event because let's be honest, it is the only evening where your scary dance moves are actually acceptable!
The 31st of October London will be bursting with thousands of spooky events and it can be hard to choose only one, but Lux Guestlist is here to help you out! We pick very carefully the clubs we work with throughout the year and with the experienced gained we definitely know the clubs you must visit for Halloween! Below the clubs that bring the scariest, craziest and most terrifying Halloween parties year after year in London!
Cirque le Soir
Address: 15-21 Ganton Street London W1F 9BN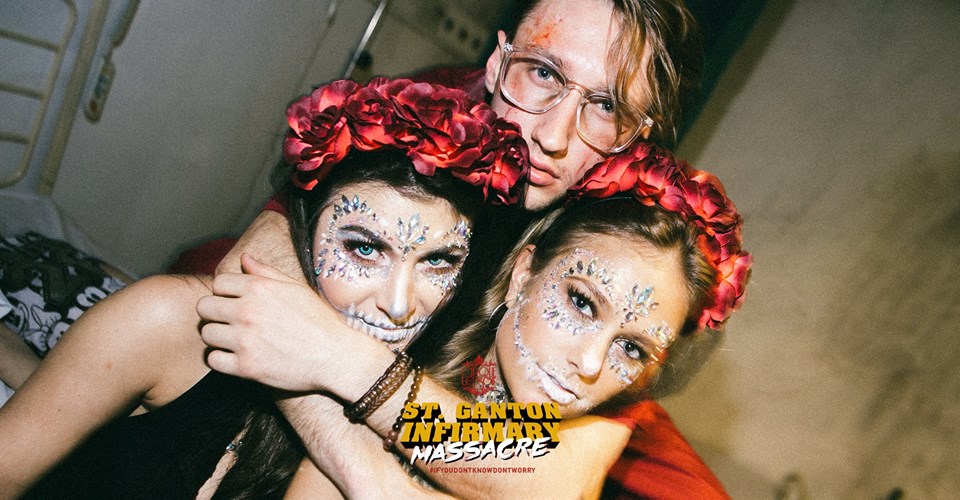 Every year since 2009 on Halloween you get to step into the fantasy realm of the wicked and romp with Cirque le Soir's repertoire of wondrous acts featuring sword swallowers, bizarre clowns, bold contortionists and exotic dancers supported by the spectacular sounds and beats of the clubs resident DJs. The Halloween party at Cirque le Soir is nothing if not decadent! If you don't know, don't worry! Join us at Cirque le Soir Halloween party!
Join Lux Guestlist for Cirque le Soir HERE.
Libertine
Address: 4 Winsley St, London, Greater London W1W 8HF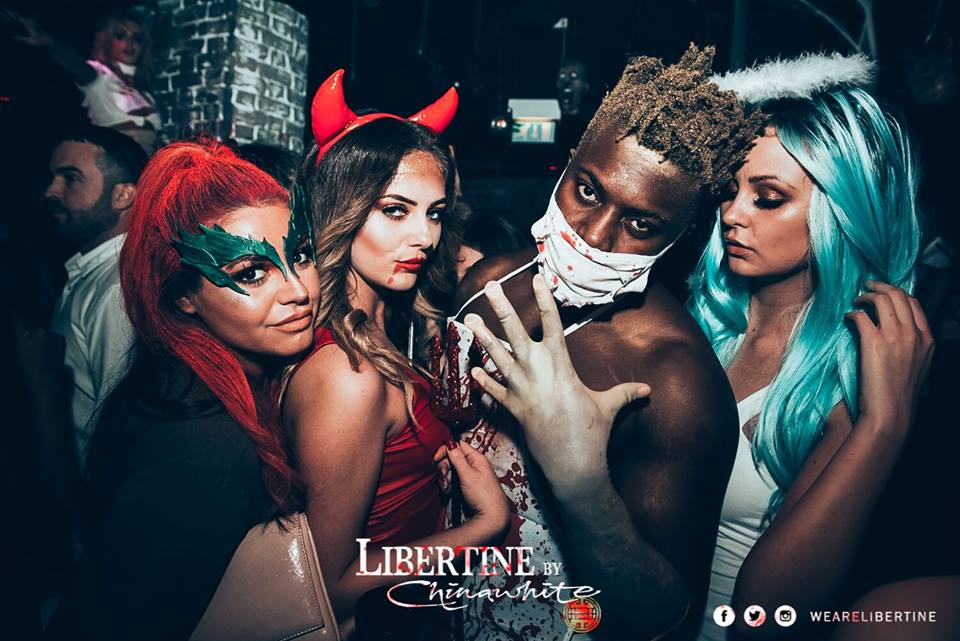 Libertine by Chinawhite located on the famed Winsley Street has become a popular haunt for celebrities; sophistication, exclusivity, and glamour are part of this clubs' DNA.
Libertine by Chinawhite spares no expense when throwing huge parties and Halloween is no exception! Every year Libertine by Chinawhite takes the Halloween game to a whole new level opening the gates to a very special spooky adventure with the best DJs and ambiance. Expect an exciting evening with frights, special costumes & dance shows!
Join Lux Guestlist for Libertine HERE.
Drama
Address: 35 Hertford St, Mayfair W1J 7SD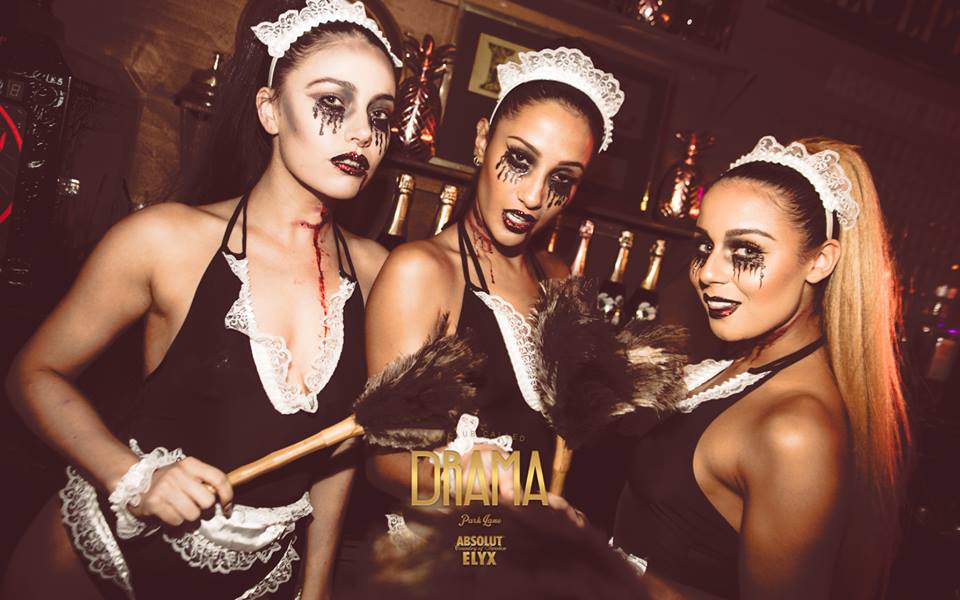 Drama is located on Park Lane in the heart of Mayfair, a London area famous for its luxurious hotels, sophisticated restaurants, and exclusive clubs. Drama is a 300-capacity nightspot where a confident and exclusive crowd comes to party every week. If you are planning to party this Halloween at Drama, expect eclectic tunes and dazzling entertainment for the loud, obnoxious and unpredictable. Join us this Halloween and live out your secret naughty fantasies at Drama Park Lane.
Join Lux Guestlist for Drama Park Lane HERE.
The Cuckoo Club
Address: Swallow Street, Mayfair, London, W1B 4EZ
The Cuckoo Club is a luxurious venue with a contemporary and traditional design that creates a special and versatile ambiance for any occasion. The club has the capacity to accommodate 400 guests over two floors. The club's ability to evolve, adapt and re-invent itself has been instrumental in its success and a sustained position as one of London's most in-demand destination venues.
Every Halloween the club is transformed into a world of darkness scaring you beyond your wildest nightmare. If you are planning to join us, expect a Halloween party like no other!
Join Lux Guestlist for The Cuckoo Club HERE.
Cafe de Paris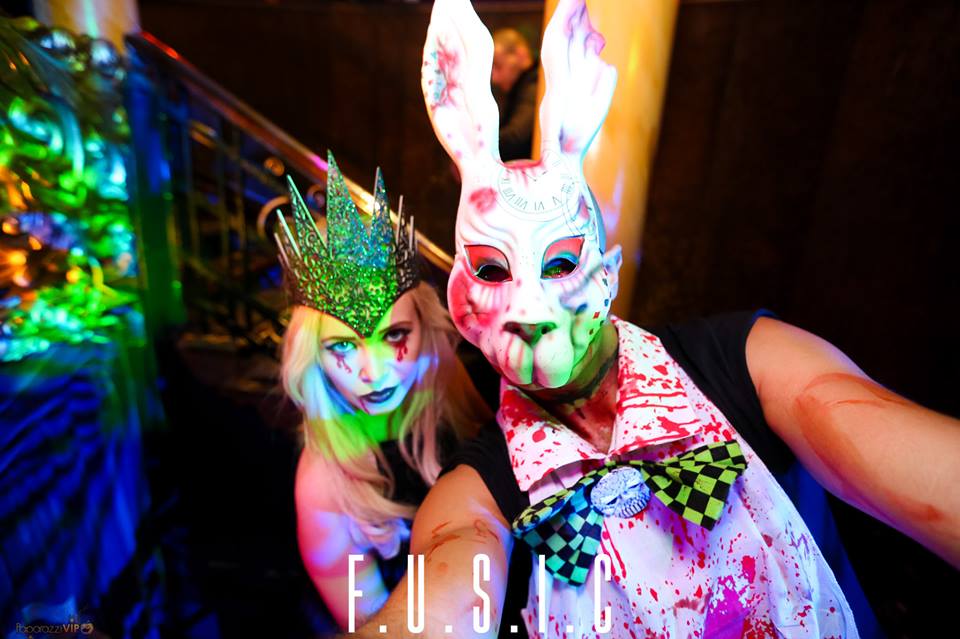 Cafe de Paris London is more than 90 years old and still going strong! Holding 700 people, the club is all about dazzling glamour and opulence. Presenting the finest performers, from circus to burlesque, music to magic, twisted cabaret to jazz recital, the stage at Cafe de Paris attracts the famous, and infamous, from around the world.
On Halloween Cafe de Paris is transformed into a haunted house of horrors. Join us for a night of pure fun! Eat, Drink and Be Scary!
Join Lux Guestlist for Cafe de Paris HERE.
Halloween night is your best excuse to put on your best costume and have a terrifically amusing time. What are you waiting for? Get in touch for guest lists and VIP table booking! For more info contact us at +44 (0)77 6916 9101 or email us at vip@luxguestlist.com.

Want to know about our weekly parties? Like us on Facebook and follow us on Twitter and Instagram!