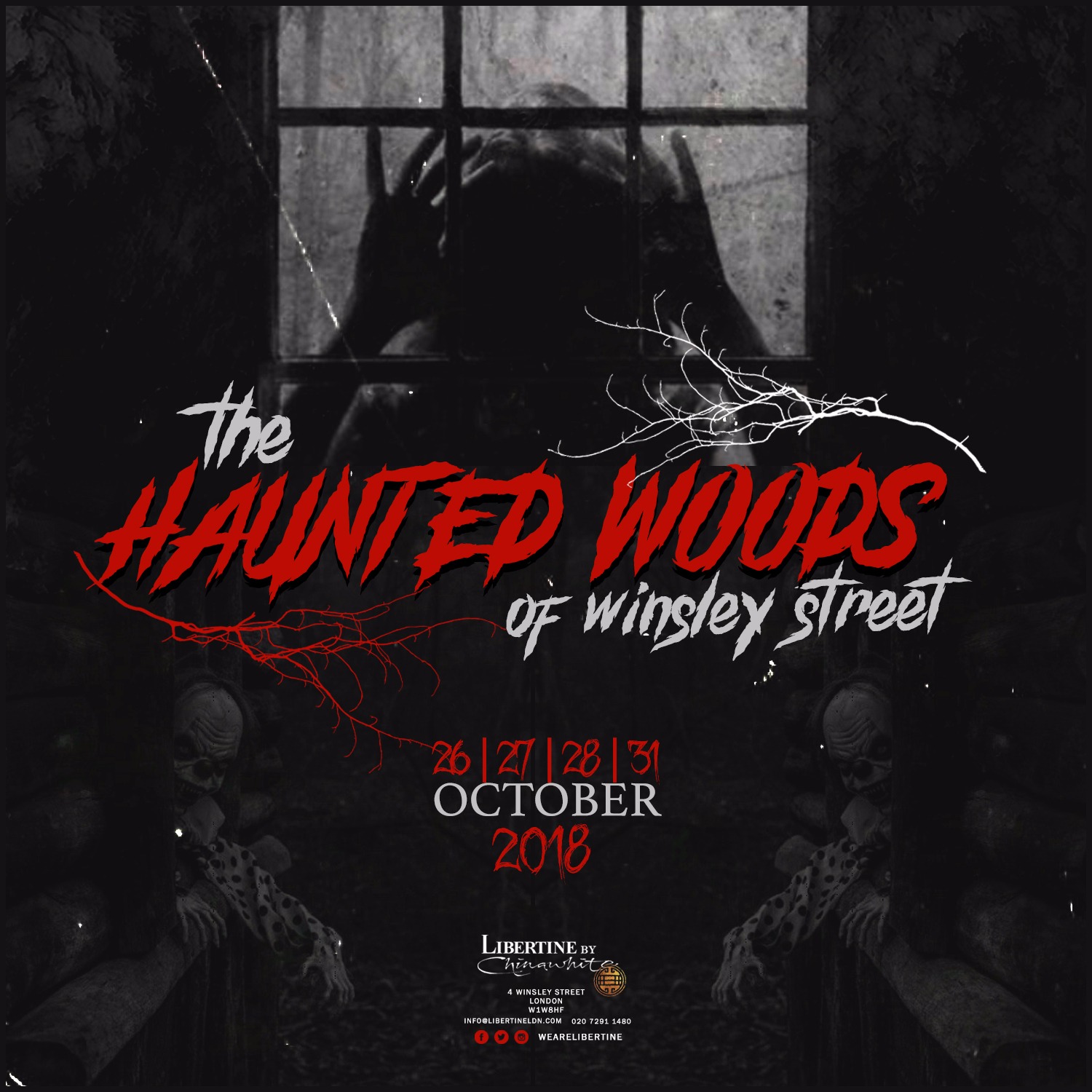 EVENT DETAILS:
Date: 26th - 27th -28th-31st October
Address: 4 Winsley St, London, Greater London W1W 8HF
Dress Code: Fancy Dress
Age: Over 21
VIP TABLE BOOKING:
VIP tables from £1.5k
Libertine by Chinawhite is among the biggest and most popular places to have a good time in London. It is the definition of luxury and exclusivity and is loved by London's privileged class and A-list celebs. Libertine by Chinawhite is known for throwing the creepiest but most exclusive Halloween parties in London so if you are VIP party goer searching where to spend this Halloween night, search no more, Libertine by Chinawhite is THE place to be at!
This year Libertine by Chinawhite has prepared the scariest and provocatively themed party of the year! "The Haunted Woods" will last four terrific days where famous DJ's and Halloween costumes have a date! Are you ready for the most haunted nights of the year?
Want to know about our weekly parties? Like us on Facebook and follow us on Instagram!