The humble town of Albucirquey has been set upon by a wave of undead monstrosities! What once was wild, is now FORSAKEN! Will you survive...?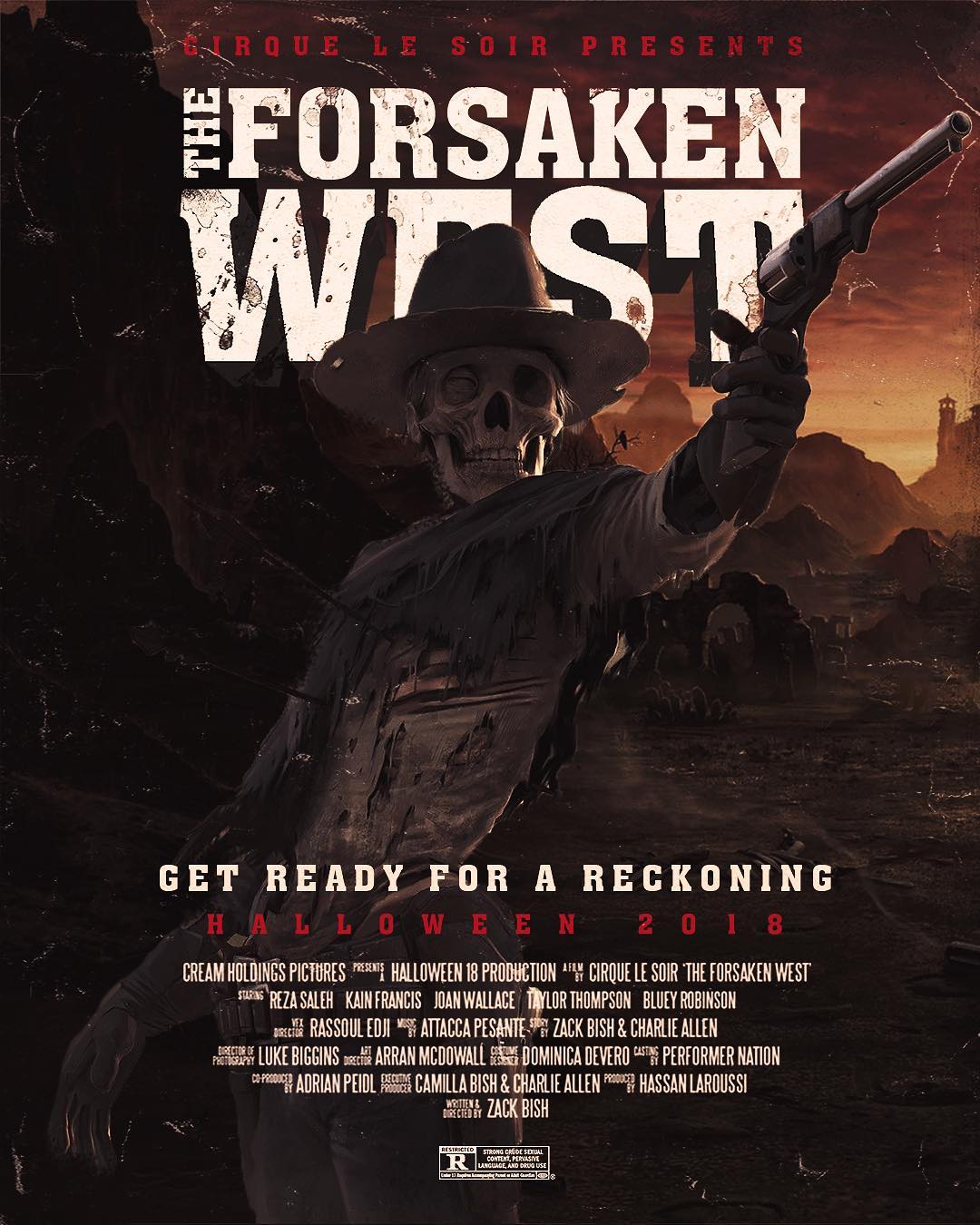 EVENT DETAILS:
Date: 26th-27th-29th-31st October 2nd-3rd November
Address: 15-21 Ganton Street London W1F 9BN
Dress Code: Fancy Dress
Age: Over 21
VIP TABLE BOOKING:
Cirque le Soir Halloween one sultry afternoon a prospector makes a horrifying discovery in Ganton Gold Mine that will change the course of the town's history forever. Now, the quiet town of Albacirquey must band together in order to survive a wave of undead outsiders. The West that once was Wild, has been FORSAKEN. Join us if you dare!
A table at Cirque le Soir Halloween is like gold dust! Do NOT wait around to make your booking as this is a guaranteed roadblock sell-out event!
Want to know about our weekly parties? Like us on Facebook and follow us on Instagram!