Address: 15-21 Ganton Street, London W1F 9BN
Cirque le Soir is the TOP club in Mayfair, London. If you want to enjoy London's nightlife and are wondering where to go, Cirque le Soir should be on the top of your list. This club is a mix of pure luxury, a super VIP crowd, cool music, burlesque ambiance and incredible shows, all in one! Parties at Cirque le Soir are highly demanded so booking a VIP table is highly recommended.
Want to know more about Cirque le Soir? Below our review of this amazing venue: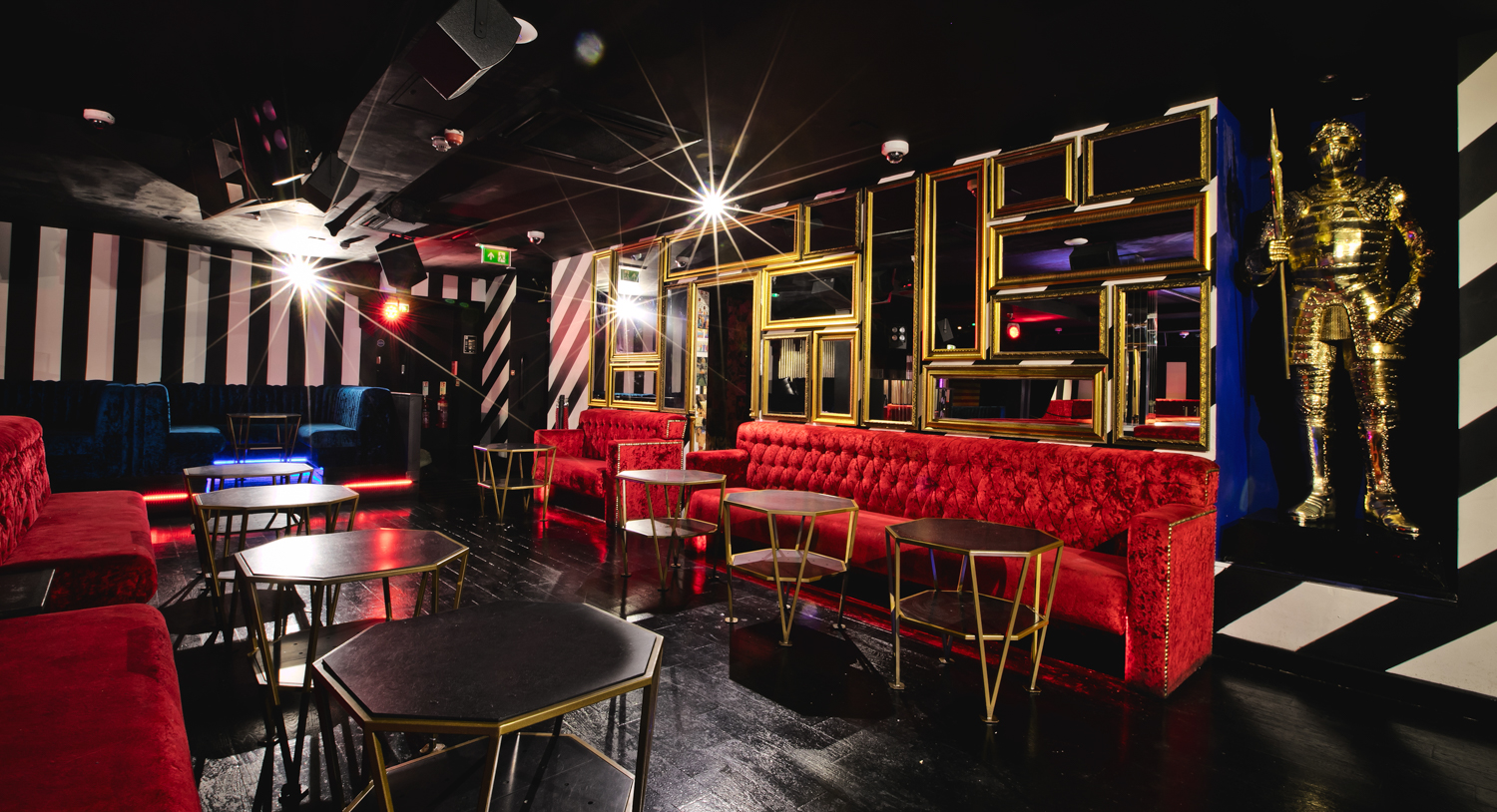 Cirque le Soir venues have won a host of awards including "Best Night" at the London Club & Bar Awards for six years in a row and "Best Boutique Club". They also scooped "Best Club" 2012 & 2015 & 2016 and Worlds Finest Club for the Dubai and London venues at the Fashion TV Nightlife Awards at MICS Monaco, thanks to the unique circus experience it treats its guests to.
Cirque le Soir London has evolved into one of the most successful clubs in the city attracting a galaxy of famous A-list celebrities including Miley Cyrus, Cara Delevingne, Rihanna, Kanye West and Usain Bolt. The club definitely offers you a party like any other you have ever witnessed before with weird and crazy shows of dwarves, magicians, clowns, sword-swallowers, fire-eaters, contortionists and stilt walkers.
The music played is a mix of the best RnB, Hip Hop and House in charge of London's TOP Dj's. Cirque le Soir is opened on Mondays, Wednesdays, Fridays and Saturdays from 10:30 pm to 3:00 am. The entry with Lux Guestlist is complimentary for Models until 12 am, otherwise, £20 and guys £20 all night. All groups must have a 75% or superior ratio of women to men, groups of men must buy tables.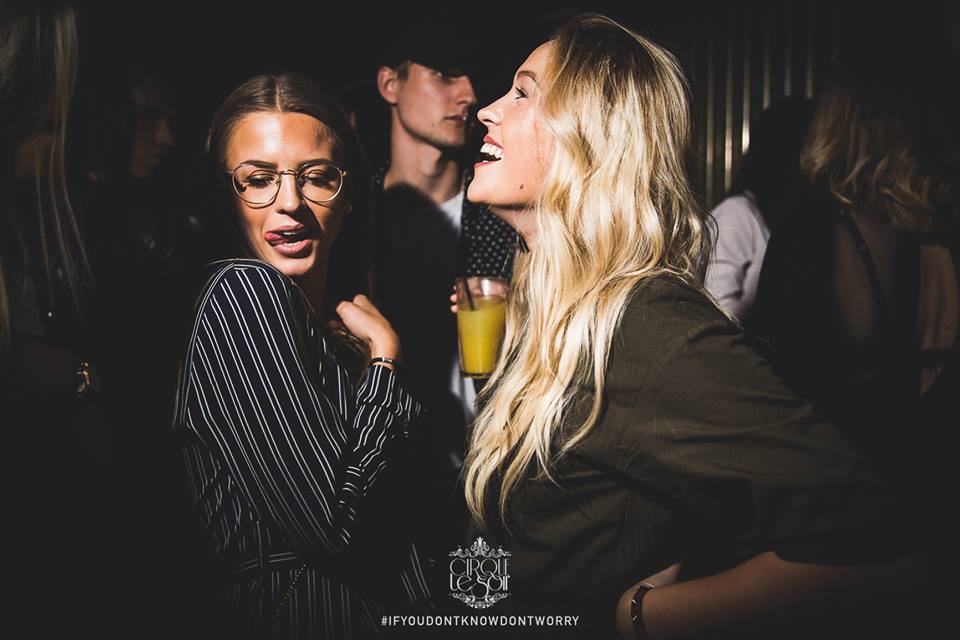 - Our review of Cirque le Soir: If you want to discover the secret side of London's nightlife, Cirque le Soir is a must visit! The club is always evolving keeping its clientele enthralled and excited to come back and discover more. Our best nights till the date have been at Cirque le Soir.
- Our review of the music: The music at Cirque le Soir is mainly RnB, Hip Hop and House. The club is well known for its incredible international DJ's who play a massive part in keeping the party vibe going all night long.
- Dress code review: Like most private members clubs, the Cirque le Soir dress code is strict. No trainers or sportswear will be allowed.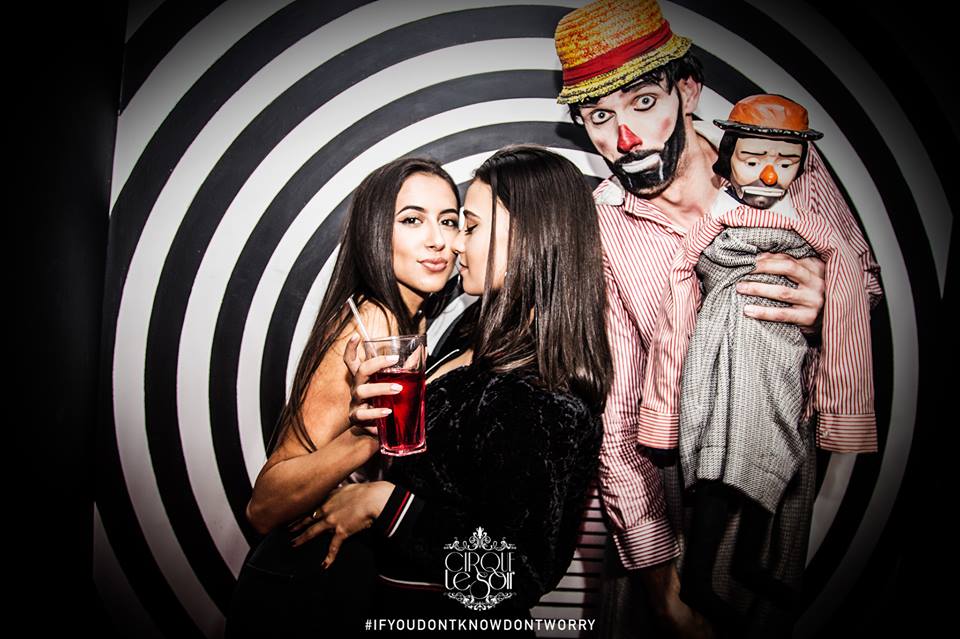 Hope our review has helped you decide! Don't hesitate and join our guest list or book a VIP table now!
Join Lux Guestlist for Cirque le Soir London HERE.
For more info about our review at Cirque Le Soir contact us at +44 (0)77 6916 9101 or email us at vip@luxguestlist.com!

Want to know about our weekly parties? Like us on Facebook and follow us on Twitter and Instagram!