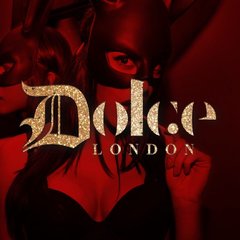 Saturday - Dolce London
Dolce

17A Harrington Rd, South Kensington SW7 3ES

– 23:00h –
RnB, Hip Hop and House
Local and International
+21
Smart/Casual (with elegant shoes)
Photos of Dolce
Dolce
Join Lux Guest List and party at Dolce, a hidden gem of glamour on South Kensington. Read more
Dolce London, formerly Montezuma, is the new playground of the extravagant situated in the prestigious and affluent area of South Kensington, often referred to as 'South Ken'. South Kensington is one of the most-visited parts of London, and for good reason: it's home to museums, great restaurants, bars and hotels. This distinctly elegant part of the capital radiates the same elegant charm that many associates with the French capital.
Dolce exudes an abundance of class and style and is designed for affable debauchery and indulgent fun. Dolce is a seductive venue that offers its clientele high-end cocktails in an utterly cool bar transformed into a night venue. Join us at Docle and experience a bona fide symphony of pinks and purples in a modern and intimate space where you will be warmly welcomed by a mixologist who will guide you through the unique list of high-end cocktails and snack menu or serve you balanced classic cocktails.​
The stylish and newly refurbished venue offers the perfect ambience for after-work drinks as well as private events. Whether you want to celebrate a special occasion in style or host a private party, the club offers different packages to make sure your celebration runs perfectly.