Opened since 1924, Café de Paris is an iconic club in the heart of central London. Also, it is the most exclusive and elite club in West-End.
The West End of London (more commonly referred to as simply the West End) is an area of Central London containing many of the city's major tourist attractions, shops, businesses, government buildings and entertainment venues.
London Underground stations in the West End include Baker Street, Bond Street, Covent Garden and Green Park, among others. London's West End is famous for its fantastic range of theatres, tourist attractions, hotels, and shopping.
There's always something happening on these iconic central London streets. No visit to London would be complete without soaking up the unique atmosphere in the West End.
In this touristic area is located the famous club Café de Paris!
Address: 3-4 Coventry Street, London
Café De Paris is one of the longest serving clubs on the club scene in London. Seeing as this club has existed for quite a while, the decor in here is very vintage and absolutely stunning. The theatre-style main area is "modeled on the ballroom of the Titanic" and with stairs, balconies and lots of little corners to hide away, it isn't hard to imagine you were just transported back to the 20s...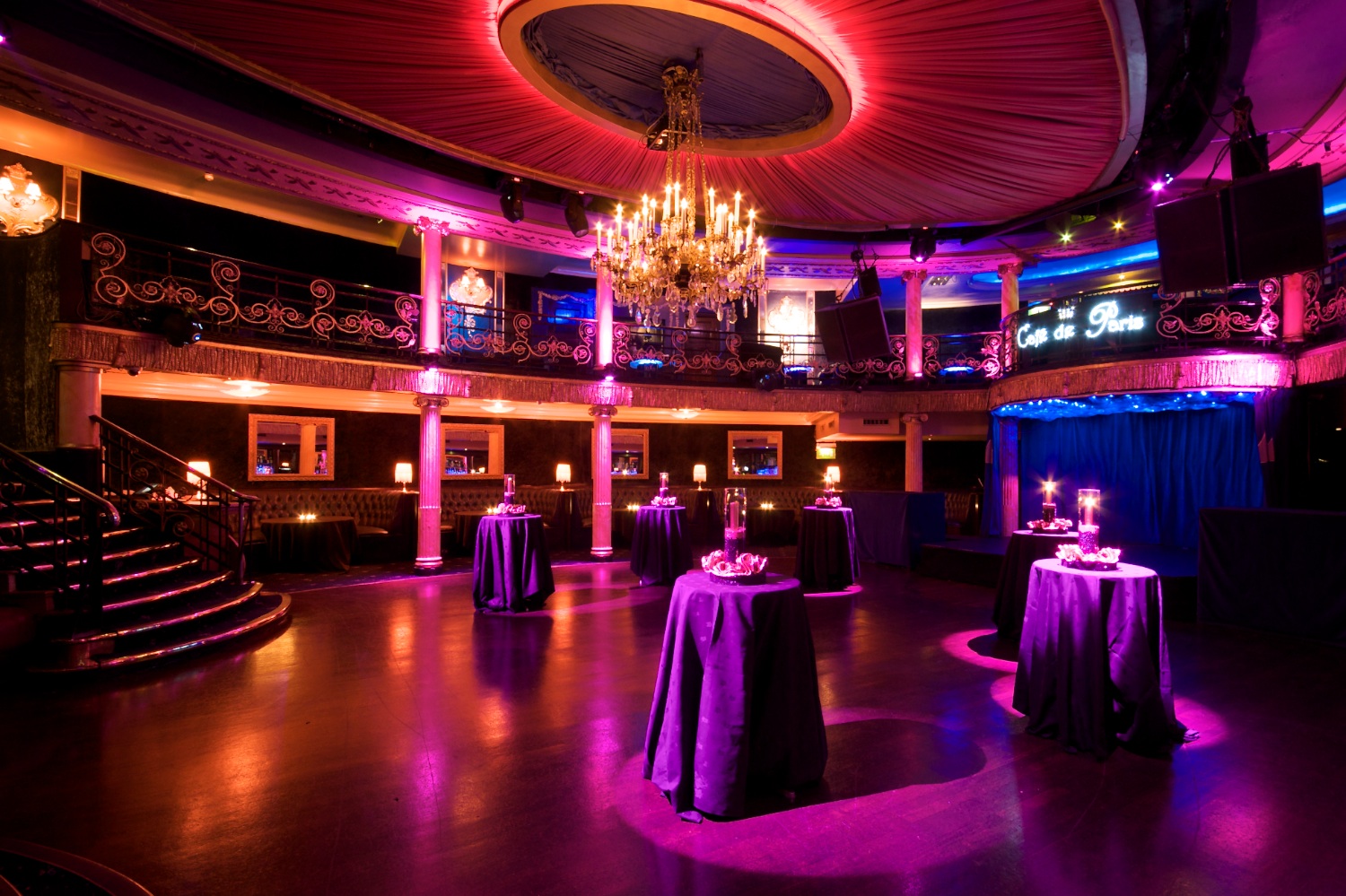 In this nightclub, you'll be surrounded by very good looking people in an elegant and posh ambiance. Café de Paris is known as one of London's celebrities hotspots and superstars like Rihanna and P. Diddy have been spotted partying here. Café de Paris dress code is smart and sexy, and it is strictly applied!
If you want to travel to the 20s and party with an exclusive crowd, join in our guest list! Come to visit this beautiful area and party in Café de Paris, join our guest list now!
Join Lux Guestlist for Cafe de Paris HERE.
For more info & VIP table booking at Cafe de Paris and other London clubs contact us at +44 (0)77 6916 9101 or email us at vip@luxguestlist.com.
Want to know about our weekly parties? Like us on Facebook and follow us on Twitter and Instagram!