Tape London is an exclusive nightclub that offers its elite and global clientele an elegant and sophisticated party experience. Every week the club features guest sets from internationally renowned DJs attracting influential members of the music industry and music fans alike. Tape London is a venue designed by the music industry for the music industry. The club opens every Tuesday, Friday, and Saturday being Tuesday its most popular night. Every Tuesday Tape presents THE GET DOWN party, a night where the clubs resident DJ spins 100% hip-hop from the 80's to 2000's.
On Tuesday 27th March 2018 the well known DJ Manny Norte was spinning some banging tunes and was joined by the eight-time Olympic gold medalist, Usain Bolt. Oh, what a wild night it was!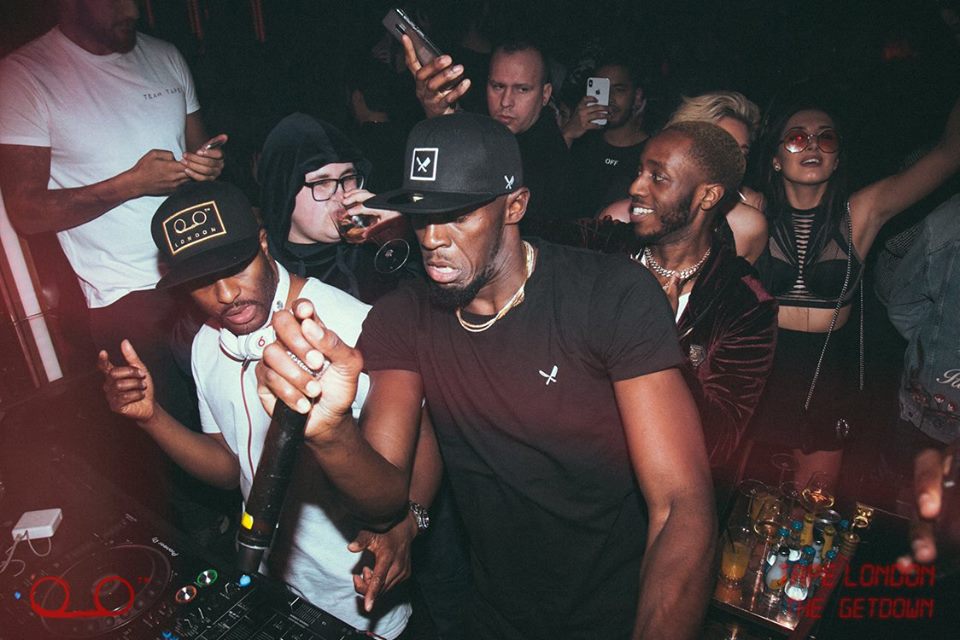 After a ten-year career as the best sprinter in the world, the athlete Usain Bolt hung up his running shoes at the World Athletic Championships back in August. On Tuesday the Jamaican sprinter and world record holder proved to be making the most of his retirement as he enjoyed a wild night out at Tape London. Usain seemed in good spirits showing a few dance moves and posing playfully for the cameras before heading home at the very late hour of 5:20 am.
For the evening, the sportsman kept things casual in all-black - sporting a matching hoodie, cap, and jacket, emblazoned with the phrase: 'Only from exile can we come home'. He teamed the garments with black skinny jeans, and tied the look together with trainers, jazzed up by a white zebra stripe pattern.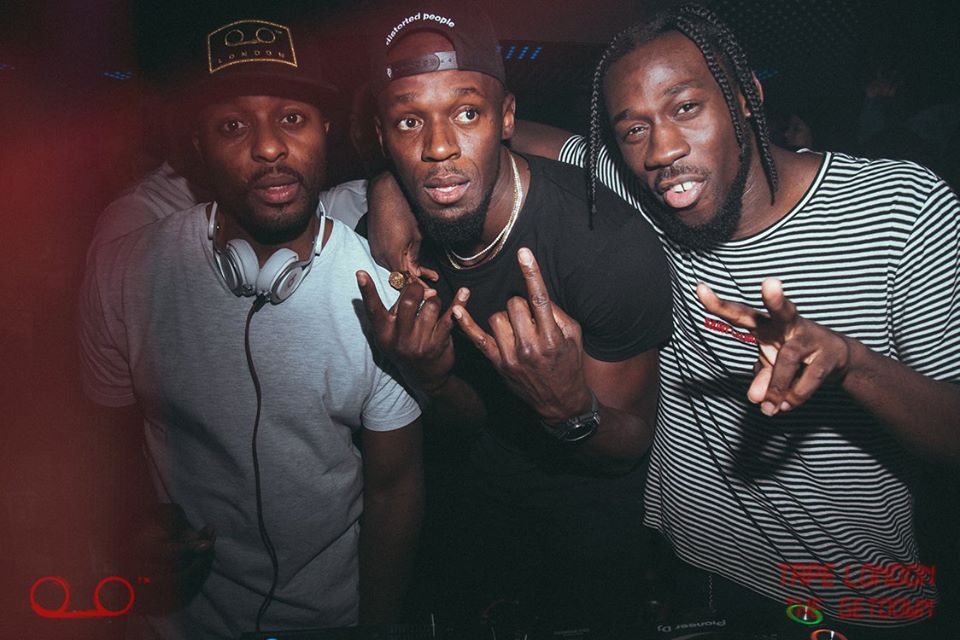 The Olympic Games champion has certainly been making the most of his retirement from sprinting as he has documented a number of nights out, complete with large bottles of champagne, on his social media pages. Showing no signs of stopping the gold medallist recently revealed he has been attempting to make the transition into football.
Since its opening in 2015, Tape London has exceeded all our expectations and has become the playground of the rich and famous. Drake, Justin Bieber, Travis Scott and Asap Rocky are just some of the celebs that have partied at Tape. Want to pop some bottles surrounded by celebrities and London's elite? Join our guest list or book a VIP table at the exclusive Tape London.
Join Lux Guestlsit for Tape London HERE.

Want to know about our weekly parties? Like us on Facebook and follow us on Twitter and Instagram!