On July 2019 Tape Club London threw the #TapeTrilogy, a full week hosted by famous faces including Young Thug, Travis Scott, Gunna, Migos, Sheck Wes and Saweetie. Part three was in charge of by American rapper, singer, songwriter and record producer Travis Scott.
Tape London is a 150 capacity private members' club and recording studio situated at 17 Hanover Square, Mayfair, London. This exclusive nightclub offers an elegant party experience for an elite and global crowd. The venue was created for people who really love music and exudes an aura where "Everything begins with music." Celebrities are spotted frequently at Tape so book your table and party with the stars!
Below photos of Travis Scott at Tape London ↡↡↡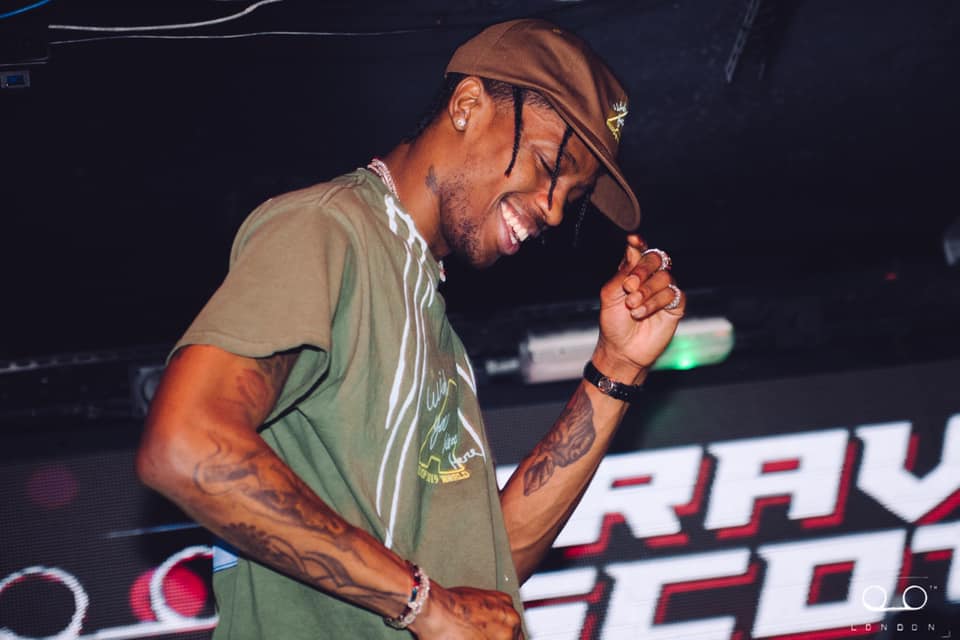 Travis Scott's career started in 2012 when he signed his first major-label deal with Epic Records. In November of the same year, Scott signed a deal with Kanye West's GOOD Music and in April 2013, it was announced Scott signed a record deal with T.I.'s Grand Hustle imprint.
Scott's first full-length project, a mixtape titled Owl Pharaoh, was self-released in May 2013. Scott's debut studio album Rodeo, was released in September 2015 and was led by the hit single "Antidote", which reached the top 20 of the US Billboard Hot 100 chart. His second album, Birds in the Trap Sing McKnight, was released in September 2016, to generally positive reviews.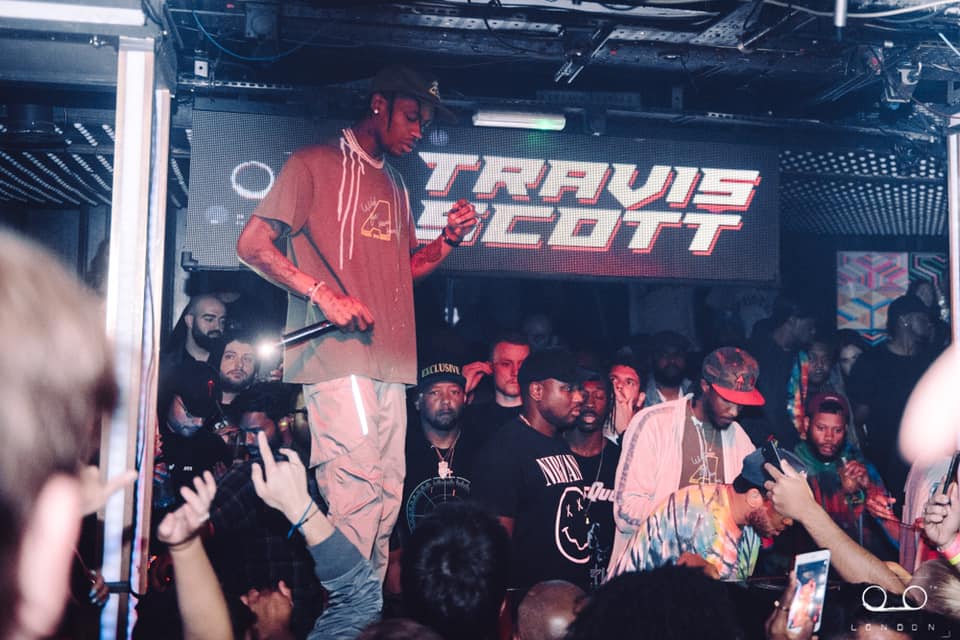 Outside of his solo career, Scott is also a member of the supergroup, Huncho Jack with Quavo. The pair released their first collaborative album on December 21, 2017 titled Huncho Jack, Jack Huncho.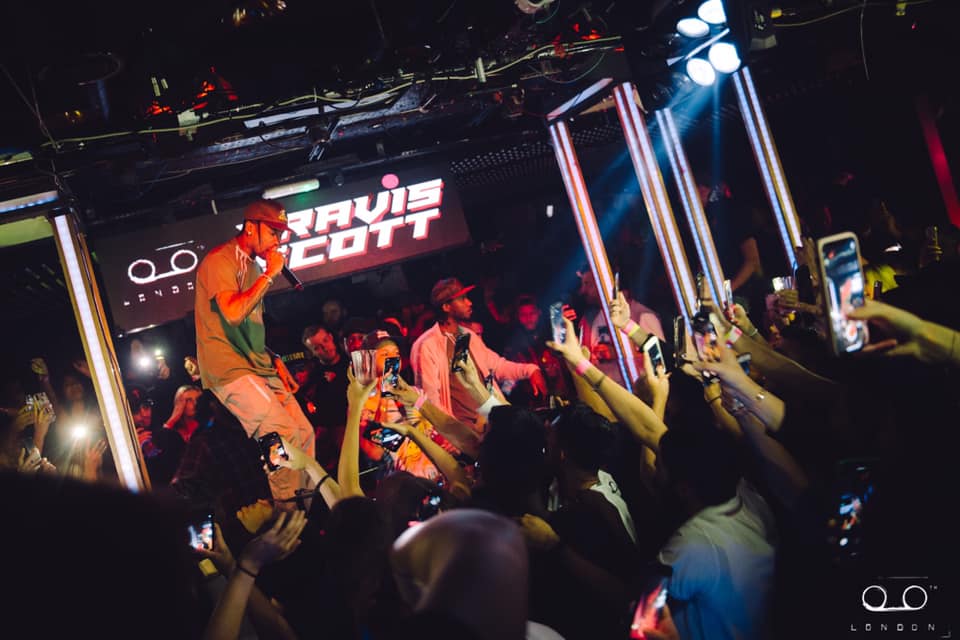 Want to see Travis Scott and other famous rappers perform? Book your VIP table at Tape and don't miss their next party!

Want to know more about our weekly parties? Like us on Facebook and follow us on Instagram!