This past 15th June 2018 was a great night at Scandal London with a surprise visit by American singer and rapper T-Pain. Scandal, established a few steps away from Oxford Circus, in the heart of London, has become the ideal venue for those looking for an incomparable nightlife experience in the capital. Since its opening, we have seen lots of familiar faces partying and performing at this splendid venue like Usain Bolt, Big Sean, Lil Uzi Vert and BlocBoy JB to mention a few. See photos of the night ↡↡↡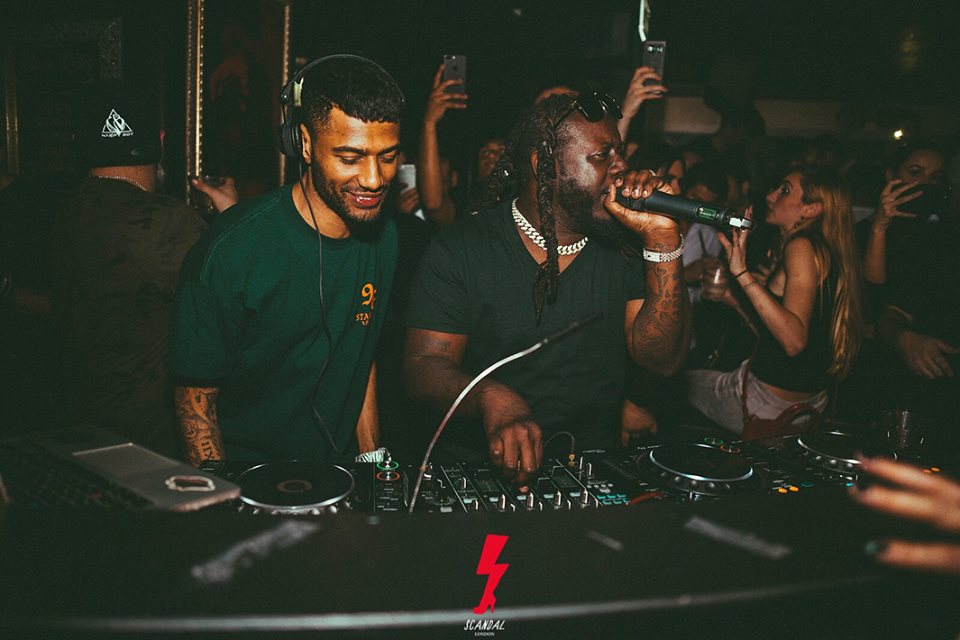 The American, Florida native came up as a rapper in a group called Nappy Headz and went as a solo artist after recording "I'm Fucked Up," a personalized take on Akon's "Locked Up." Akon heard the single and then signed T-Pain to the Jive/Zomba-supported Konvict Muzik label. The self-produced and self-written "I'm Sprung" was T-Pain's proper debut single, was released in August 2005 and went Top Ten pop and R&B/hip-hop.
Since 2005 till the date, T-Pain has jumped into fame and has assisted on songs such as Chris Brown's "Kiss Kiss," Kanye West's "Good Life," Jamie Foxx's "Blame It," and Pitbull's "Hey Baby (Drop It to the Floor)". Additionally, "Good Life" and "Blame It" made T-Pain a two-time Grammy Award winner.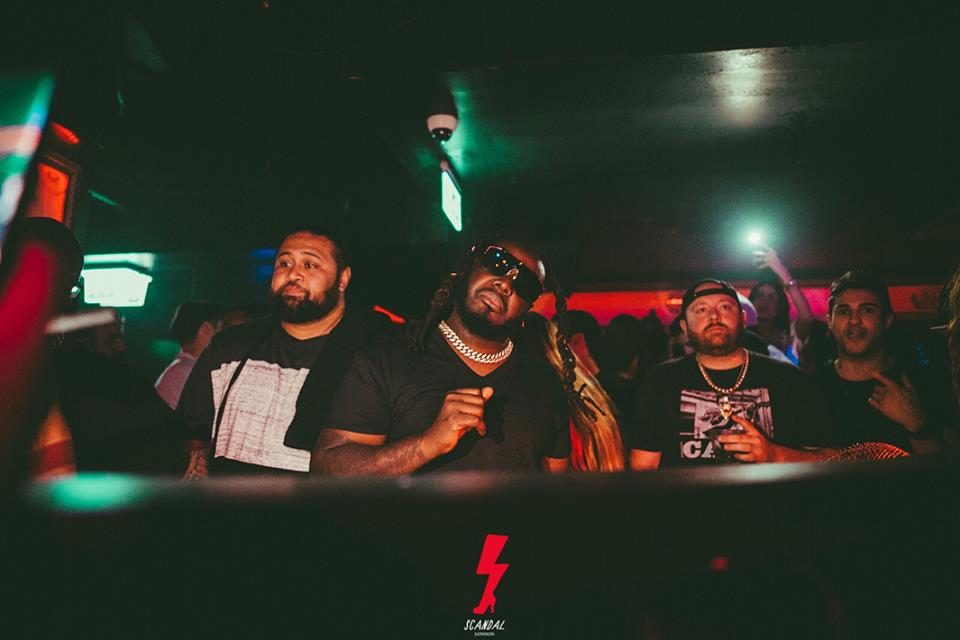 With a dancefloor adorned with four windows bathed with a sexy red neon light, tassel curtains, elevated tables and a generous VIP area, Scandal London portrays the lust of the Amsterdam Red Light District in a refined and classy tone. The raised DJ booth that boasts a rotation of renowned DJs and surprise performances, is visible from any area in the club. Fancy partying in style? Book your VIP Table for Scandal now!
Join Lux Guestlist for Scandal London HERE.
Want to know about our weekly parties? Like us on Facebook and follow us on Twitter and Instagram!