Mahiki welcomes you for an evening of fabulousness, freakiness and frivolity. For the first time ever, the gates to Freaky Island are open. Expect the unexpected... It's time to unleash your inner freak!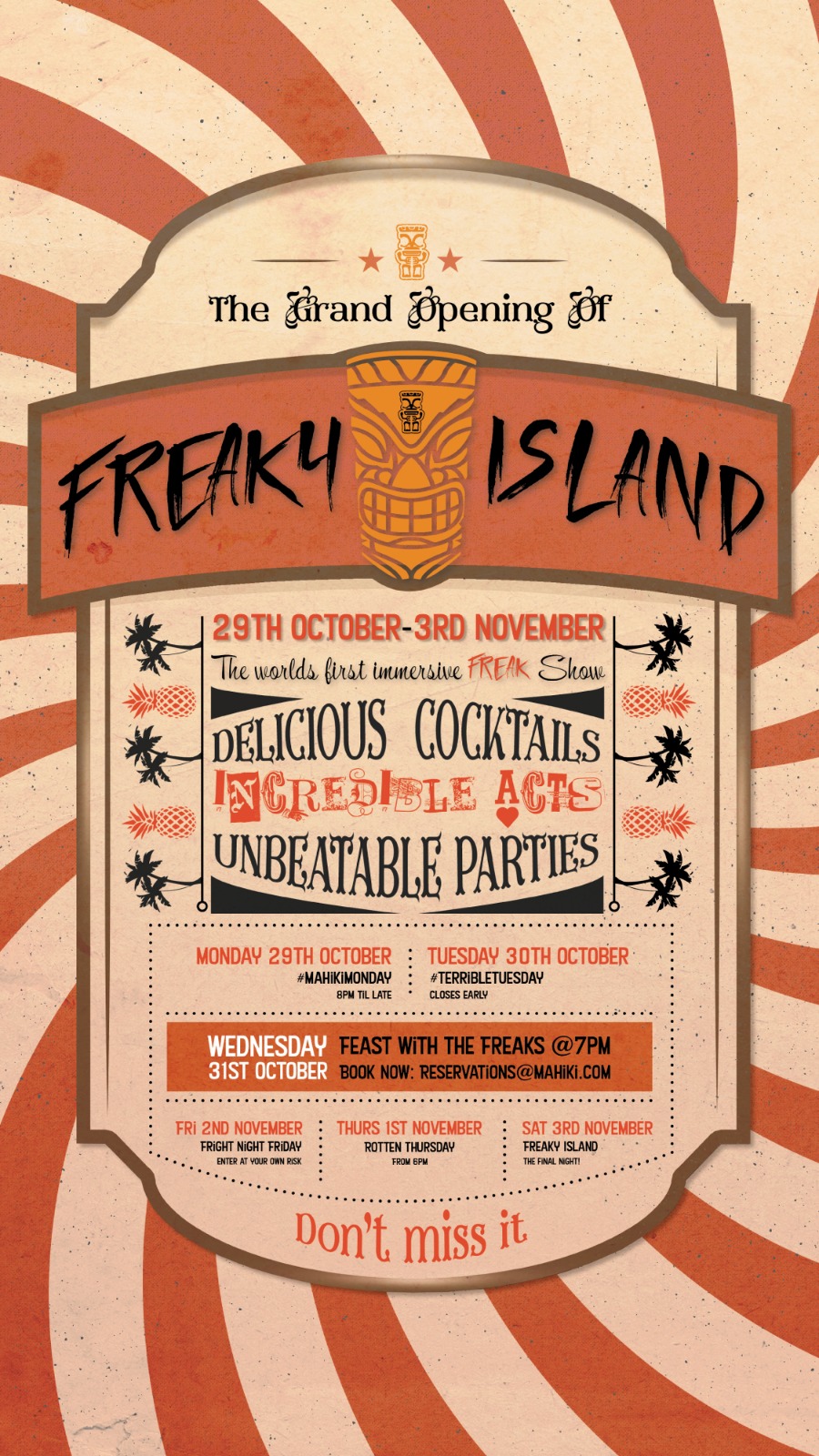 EVENT DETAILS:
Date: 29th October - 3rd November
Address: 1 Dover Street, Mayfair W1S 4LD London
Dress Code: Fancy Dress
Age: Over 21
VIP TABLE BOOKING:
VIP tables from £1k
GUESTLISTS:
Join Lux Guestlist HERE.
Mahiki Mayfair, stationed at Dover Street in Piccadilly, Mayfair area, is a popular hangout for the locals and tourists due to its exclusivity and location. Mahiki Mayfair is also well known for its amazing Hawaiian decoration and the memorable parties that happen here every week. Serving the most eclectic cocktails made from fresh fruits, and with that Hawaiian vibe all over the place, it is a beach summer party no matter the season of the year you decide to visit. But then imagine when this Polynesian paradise is transformed into a spooky Halloween themed venue. It is definitely one of the most anticipated parties in London Mayfair.
Are you ready to party at the Freaky Island? From the 29th October to the 3rd November you won't be travelling to the typical Hawaiian paradise you are used to! Fancy dress is welcome and encouraged. If you're not wearing a fancy dress then a smart casual dress code applies.
Want to know about our weekly parties? Like us on Facebook and follow us on Instagram!