If you are looking for a unique nightclub in the heart of London, there is one amazing place you would definitely be interested in Cafe de Paris. This posh and VIP venue has been opened since 1924. Located in the heart of the West End on the side of Leicester Square in the world famous Picadilly, Cafe de Paris caters an elite clientele including celebrities and super stars. It has a great combination of bar, restaurant and nightclub and it's considered to be one of the most exclusive and selective clubs located in West End.
The VIP club Cafe de Paris has a unique atmoshpere with a very stylish interior decor, which will definitely impress you. The music played is mostly House, Funky and RnB. The club opens its doors every Friday and Saturday. Saturday nights are the busiest night of the week and the party is always hosted by a different celebrity making it the place to be and to be seen. VIP guest list is required for entry. You can join our VIP guest list for Cafe de Paris online here.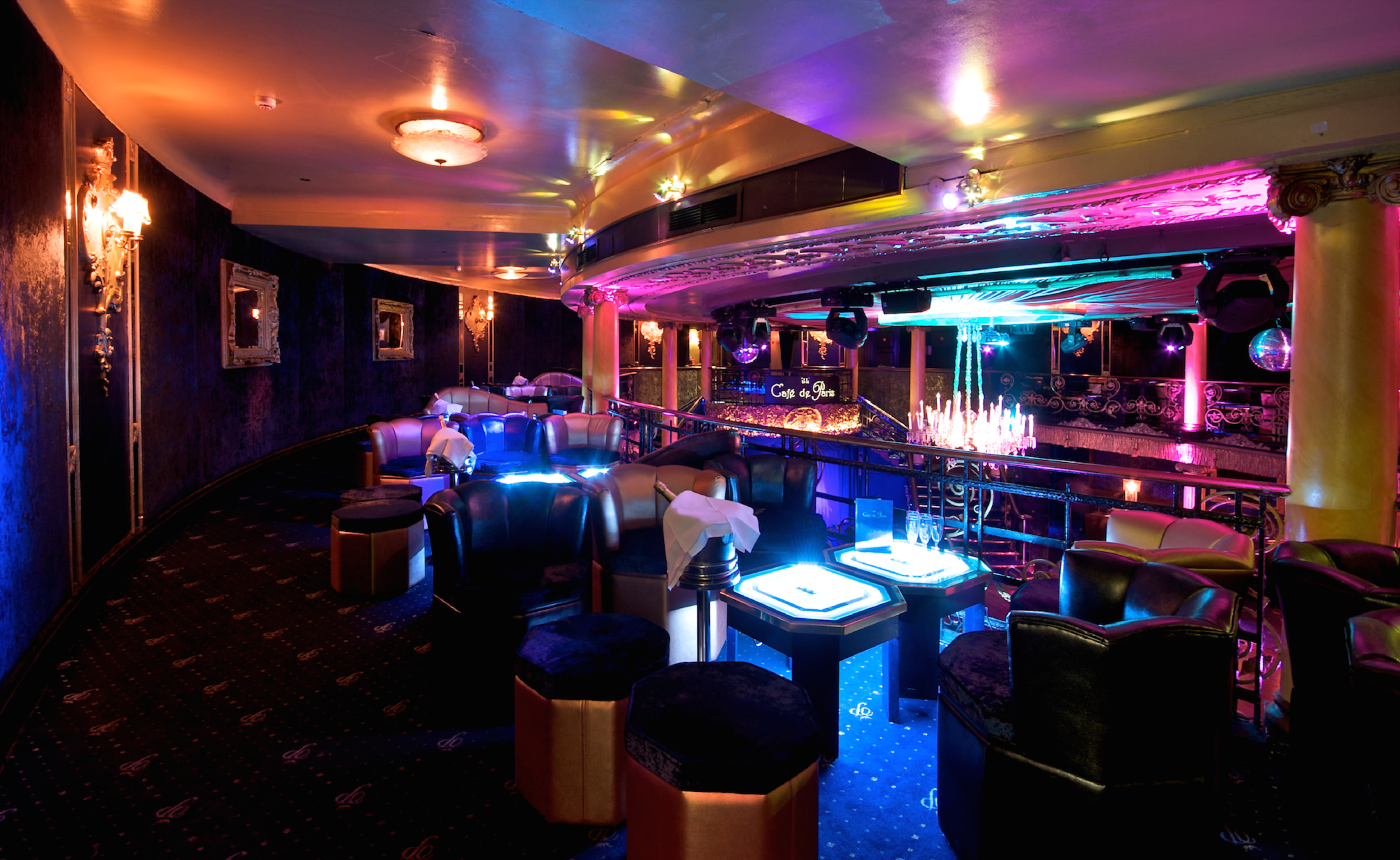 Cafe de Paris is one of the largest clubs in London. This nightclub also features a balcony where you will find the glamoruous VIP area and it is reserved exclusively for those VIP clubbers that will like to purchase a table. During the night you may also enjoy the most fantastic events including fancy burlesque shows. Don't forget to put on your best outfit! Who knows, maybe you would end up your night chatting with a super model or celebrity ... In Cafe de Paris everything is possible!
For guest lists and VIP table booking at Cafe de Paris please contact us at +44 (0)77 6916 9101 or email us at vip@luxguestlist.com.
Join Lux Guest List for Cafe de Paris HERE.
Want to know about our weekly parties? Like us on Facebook and follow us on Twitter and Instagram!