Wondering what to do tonight in London? We got you covered from Monday through Sunday! London is known for its vibrant and amazing nightlife scene and every day there are amazing parties happening in the capital. It is hard to really know which are the best ones, so we are here to help! We definitely know the best parties happening every night of the week so contact us and we'll be more than happy to guide you!
Below the clubs we recommend from Monday through Sunday ↡↡↡
Monday
Monday is the first day of the week and you would probably think it might not be the best day to go clubbing. Well, you are wrong! In London, some of the best parties happen every Monday night; Londoners like so start the week with the right foot. On Monday you could party at the extravagant Cirque le Soir, at our Mexican lounge Tonteria or at our Polynesian themed club Mahiki Mayfair. A lot of options for a Monday night, right?
See all parties on Monday HERE.
Tuesday
On Tuesday some of our clubs have their most popular and EPIC nights. At Tape, for example, you can enjoy of the "Getdown" party where they usually have big names of the music industry hosting and performing. If you join us you really don't know what you might really find at Tape ... well besides lots of champagne and a hot fashionable crowd. The best day of the week to party here indeed.
See all parties on Tuesday HERE.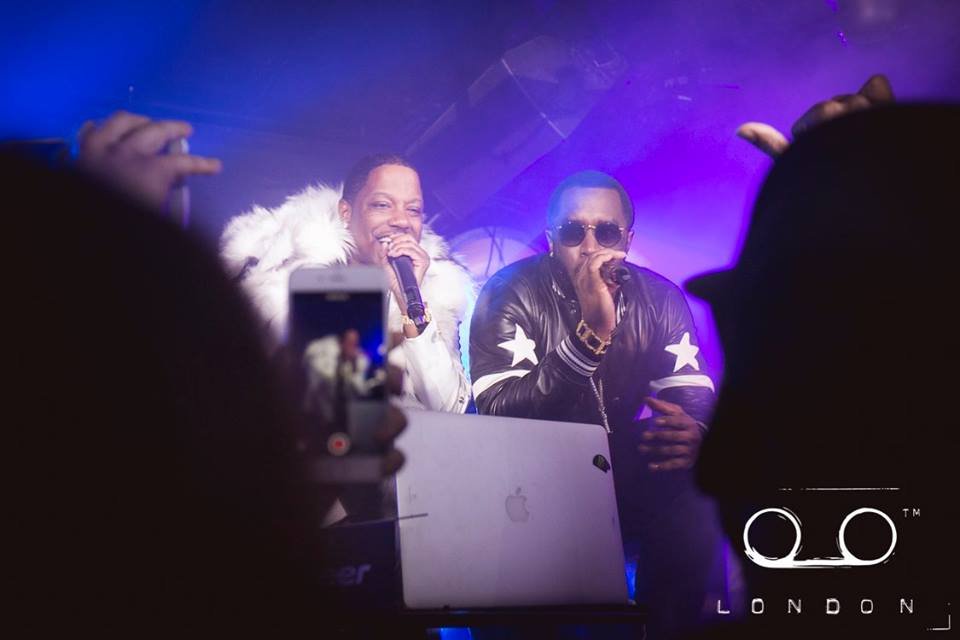 P. Diddy at Tape
Wednesday
It is the middle of the week and we all want to take a break from work and disconnect ourselves for a bit. On Wednesday we have more options and more clubs available! Which party do we recommend? Cirque le Soir's Hype Hop party! Hype Hop is Cirque le Soir's award-winning Hip-Hop party and one of London's most renowned club nights. Hype Hop is London's club scene tastemaker and trendsetter. Table booking highly recommended.
See all parties on Wednesday HERE.
Thursday
For most VIP partygoers, Thursday is actually when the weekend starts. If you want our personal opinion, Drama is where you should be at every Thursday night. Every Thursday Drama is the word on everyone's lips and the thing on everyone's mind. Pink poodles, neon fantasies, unique champagne rituals - Drama provokes explosive attitude. Expect the loud, expect the obnoxious, expect the unpredictable, expect DRAMA.
See all parties on Thursday HERE.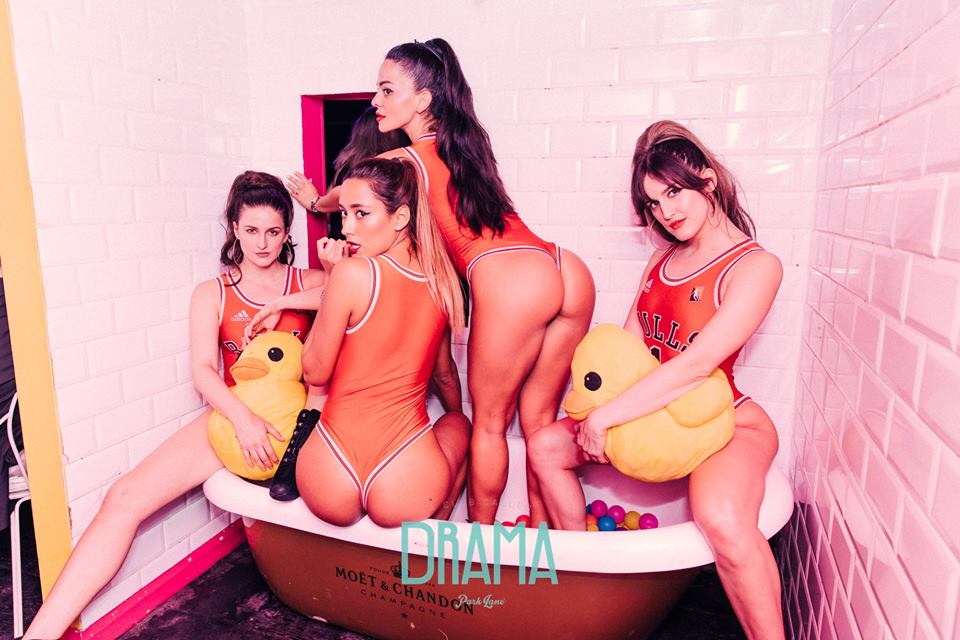 Friday
Oh, hello Friday! It is time to officially inaugurate the weekend! Our #1 nightclub on Fridays? Without any doubt, The Cuckoo Club! The Cuckoo Club is an intimate venue located just a few steps away from Piccadilly Circus, on the Mayfair/Soho border. Described in the influential Vogue list as "formidable", it is where you should be seen every Friday night!
Looking for something sexier and darker? "Censored Fridays" at Cirque le Soir will be your party! Censored has become a staple night bringing clients an unadulterated, sensationally sinful experience. Once again, table booking is highly recommended.
See all parties on Friday HERE.
Saturday
Saturday is the peak of the weekend and London's wildest night! Cafe de Paris is the most famous night with their "Celebrity Saturdays" party. Every week the night is hosted by a different celebrity; might be a Towie, Made in Chelsea, Big Brother, Ex On the Beach or Geordie Shore stars! Of course, they never party on their own, they always bring fellow stars to party along with them. We suggest you come in your finest as the crowd definitely dresses to impress!
See all parties on Saturday HERE.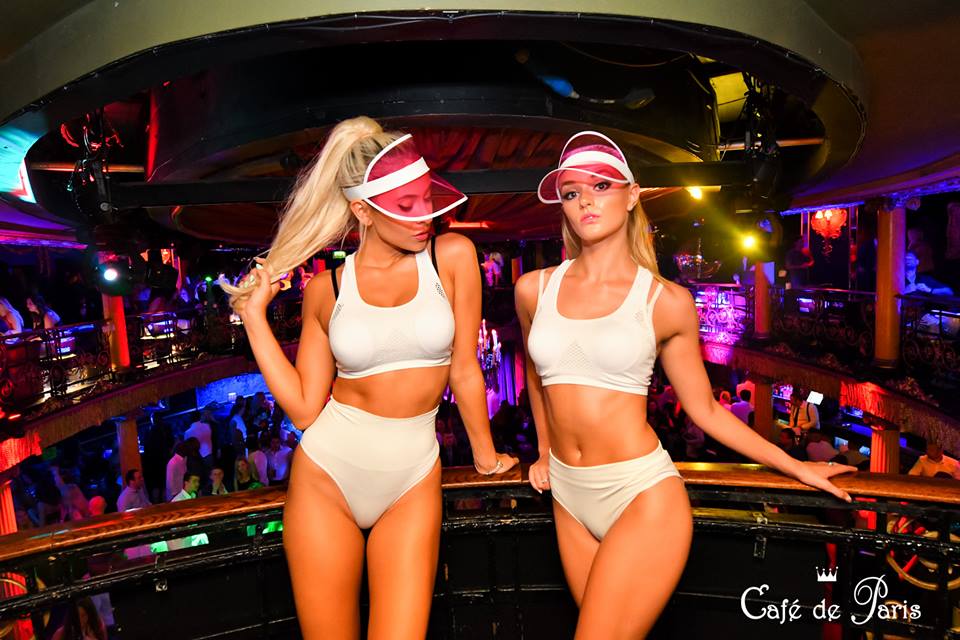 Sunday
Sunday is the last day of the week and even though the new week starts on the next day, the party in London never ends! On Sunday you can choose from Libertine, Drama and Bonbonniere. You will find a fashionable crowd and ambiance on them three. Every night is a new and exciting one in London, you will never be disappointed.
See all parties on Sunday HERE.
Hope our guide has helped you decide what to do tonight in London! Please contact us for more info and recommendations.

Want to know about our weekly parties? Like us on Facebook and follow us on Twitter and Instagram!