As the year draws to a close, Londoners look forward to one of the biggest nights on the calendar, New Year's Eve. New Years Evening in London is packed with revelry, dancing and plenty of Champagne. To experience New Years Evening in London is a must and something everyone should do at least once in their life. Fireworks, club nights, parties, river cruises ... the options of New Years Evening events in London are endless. We don't want you to make a bad decision on where to spend New Years Eve 2020 at so we want to help you choose the party that suits you best. Most clubs hold special New Year's Eve parties that must be booked in advance, so it's worth doing a bit of research before you go. If you are in search of an exclusive New Years Evening 2020 party, Mahiki Mayfair should be among your top choices as it is one of the best New Years Eve parties in London!
As soon as you step foot at Mahiki London you will feel the illusion of arriving at some distant port of pleasure. The clubs tropical interior decor consists of colourful Hawaiian cushions, hand-carved tiki figures and hand-made Princess' chairs. The club is also known for its cocktails that go beyond comparison in flavour and presentation. Club Mahiki London is undeniably one of London's top nightlife destinations.
Every New Year's Evening party at Mahiki Mayfair is destined for success. A sizzling bash in Mayfair's tiki-themed venue with live DJ performances playing floor-filler classics, a buzzing crowd, and a complimentary champagne toast. Expect flaming bottles and drinks in pineapples floating about when you and your crew enter this fortress of entertainment.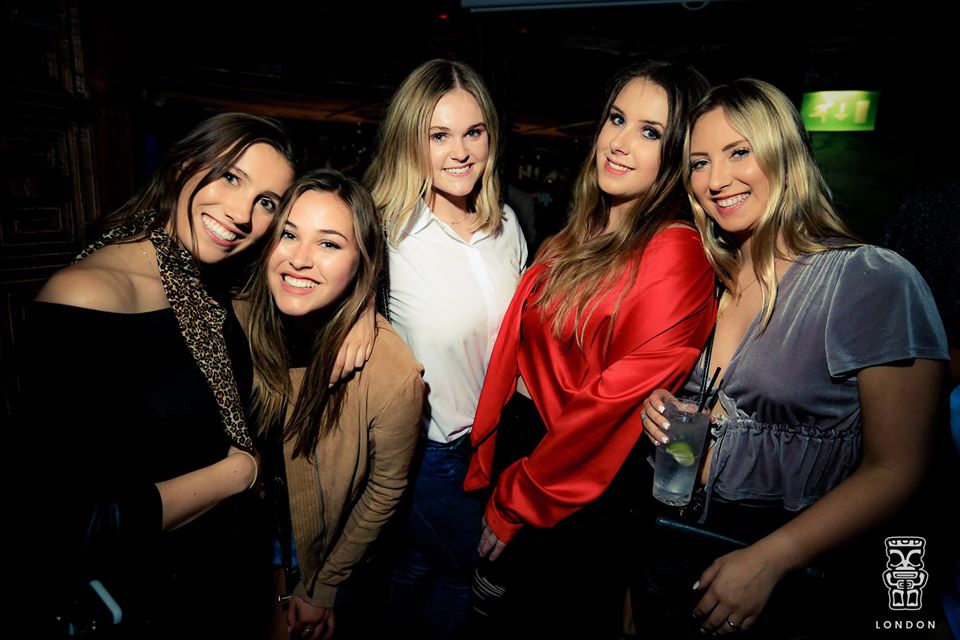 To party at Mahiki's New Years Evening 2020 party all guests must have 21+ ID (passport/driving license). The Mahiki dress code is smart (strictly no sportswear). Make sure you respect this as the management reserve the right of entry and you won't gain entrance if you don't do so.
If you're planning on partying at Mahiki Mayfair on New Years Evening 2020 make sure you buy your New Years Eve party tickets or have a Mahiki New Years Eve table booking in advance to avoid disappointment. Be at Mahiki at midnight to welcome in 2021 with a bang!
TICKETS FOR NYE PARTY AT MAHIKI:
Ticket prices for New Year's Evening 2020 at Mahiki will be confirmed soon.

VIP TABLE BOOKING:
Table prices for New Year's Evening 2020 at Mahiki will be confirmed soon.

With Lux Guestlist you have tickets and VIP table booking at TOP London clubs on New Year's Eve.


Want to know about our weekly parties? Like us on Facebook and follow us on Instagram!