On March 13th, 2018, the Australian singer and actress Kylie Minogue had an 'intimate underplay' gig at Cafe de Paris London to promote her forthcoming album "Golden". It was the first of five live performances she is planning to do before heading to Europe for shows in Barcelona, Paris, and Berlin. Every appearance is planned to be an intimate one with each venue holding a few hundred fans. About the gigs, Kylie said: "Each of these venues is very special and – just as I found making the new album in Nashville to be so energising – these shows will be new, intimate and fun. I just can't wait to bring these new songs to life and of course, throw in a few surprises for my fans."
These tiny shows serve as a taster for Kylie's 'Golden Tour', which will take in the UK's largest arenas later this year. 'Golden' is released on 6 April and will have a lot of personal songs. About the album, Kylie said: "I wanted to have songs that would not only touch all of my fans and say what I wanted to say or needed to say but I wanted songs that would touch the people that I love my friends and my family."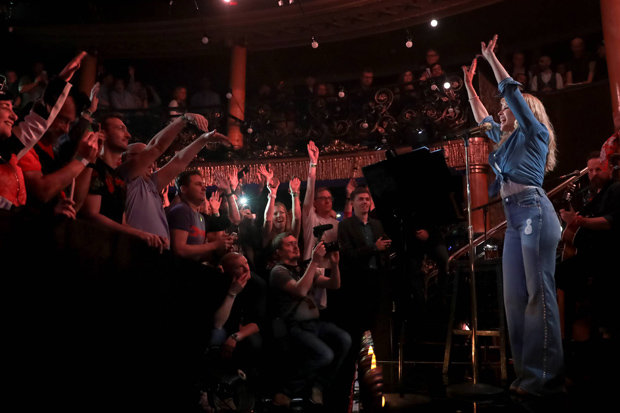 Kylie Minogue has become a global phenomenon with an array of dance/electronica hits, including "Spinning Around," "Can't Get You Out of My Head," "Slow" and "Time Bomb." In addition to her successful music career, Minogue has made several movie appearances over the years, including 1989's The Delinquents and 2000's Moulin Rouge. In 2012, she starred in the indie film Jack and Diane and French director Léos Carax's Holy Motors.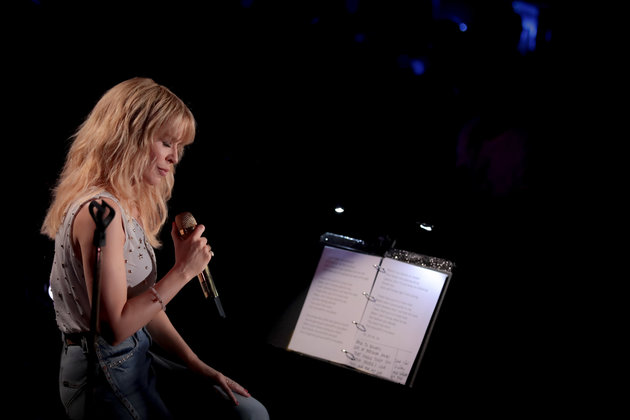 Born and raised in Melbourne, Australia, Minogue has worked and lived in the United Kingdom since the 1990s. The tickets for her presentation at Cafe de Paris sold out in a matter of seconds when they went on sale last month. We really wish the best of luck to this talented artist in the other shows to come. She proved she still has that golden touch!
Cafe de Paris, with almost nine decades in London's nightlife scene, is one of the oldest running nightclubs in London and is considered a celebrity hotspot. Cafe de Paris never disappoints and continues to deliver parties that are as good as they were decades ago. Cafe de Paris was definitely the perfect setting for this intimate encounter.
Join Lux Guestlist for Cafe de Paris HERE.

Want to know about our weekly parties? Like us on Facebook and follow us on Instagram!