When the nights grow cold, it can mean only one thing... Halloween is just around the corner. Join us on Friday the 1st or Saturday the 2nd November for the biggest Halloween parties in the West End.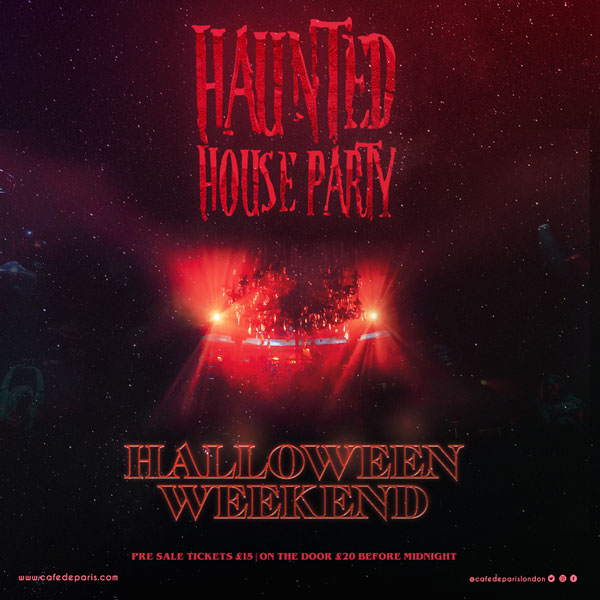 EVENT DETAILS:
Date: 1st - 2nd November
Address: 3-4 Coventry Street, London
Dress Code: Fancy Dress
Age: Over 18
VIP TABLE BOOKING:
VIP tables from £500
GUESTLISTS:
Join Lux Guestlist HERE.
Cafe de Paris is one of the most exclusive clubs in the capital and has been open for more than 90 years - so they must have been doing something right! Cafe de Paris is all about dazzling glamour and opulence! Now imagine if this nightclub turns into a house of horrors? On Halloween, the glamorous outfits turn into amazing costumes ... Cafe de Paris clients truly know how to dress to impress even on Halloween! Are you ready to experience the most terrifying Halloween party the West End has to offer? Then you must start thinking about your Halloween costume as well! You might as well win some prices...
Halloween at Cafe de Paris is celebrated the entire weekend! Wait no more and join us for Halloween's most terrific adventure!

Want to know about our weekly parties? Like us on Facebook and follow us on Instagram!