1st June 2018 was one of the most legendary nights of Tape London! The evening was hosted by American rapper G-Eazy and even though we are going to try to describe what we witnessed, whatever we write, won't make justice. It was a-m-a-z-i-n-g! Great vibe, great crowd, vibrant ambiance and of course, a lot of Hennessy and Dom Pérignon ... typical of a night at Tape!
Gerald Earl Gillum, popularly known by his stage name G-Eazy, is an American rapper and record producer who got his big break with the mixtape 'The Endless Summer', which he self-released on the internet for free. See more ↡↡↡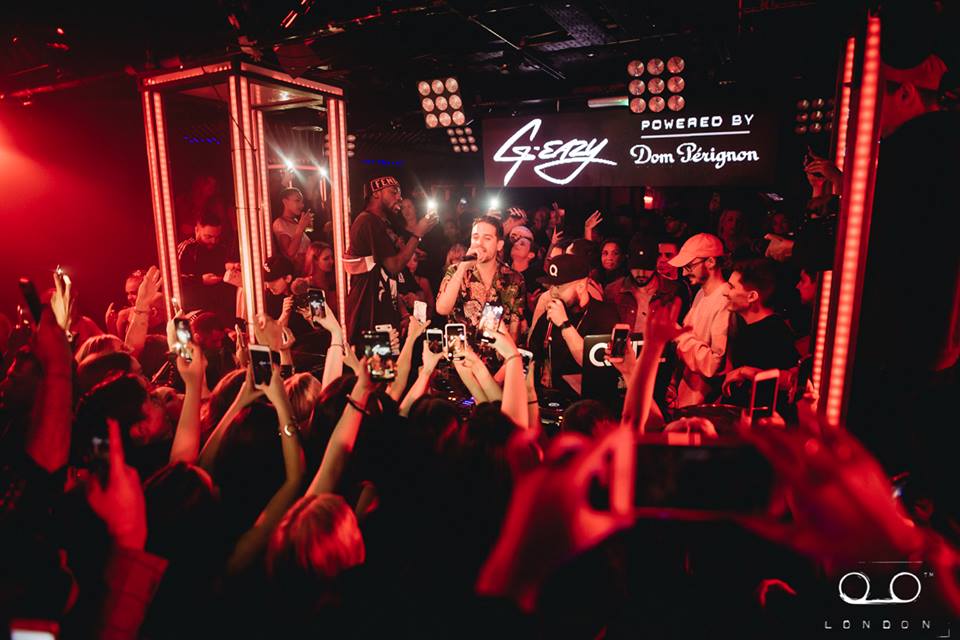 G-Eazy has collaborated with big names of the music industry like Lil Wayne and Britney Spears. His 2015 single "Me, Myself and I" hit the top of the music charts. In March 2017 G-Eazy released a single, "Good Life," a collaboration with the singer Kehlani that received more than 13 million YouTube views in its first month.
Before releasing his first full-fledged album, G-Eazy spent almost a decade in polishing his art and building a fan base. He has always dreamed big and aspired to reach heights that icons like Elvis Presley or Tupac achieved.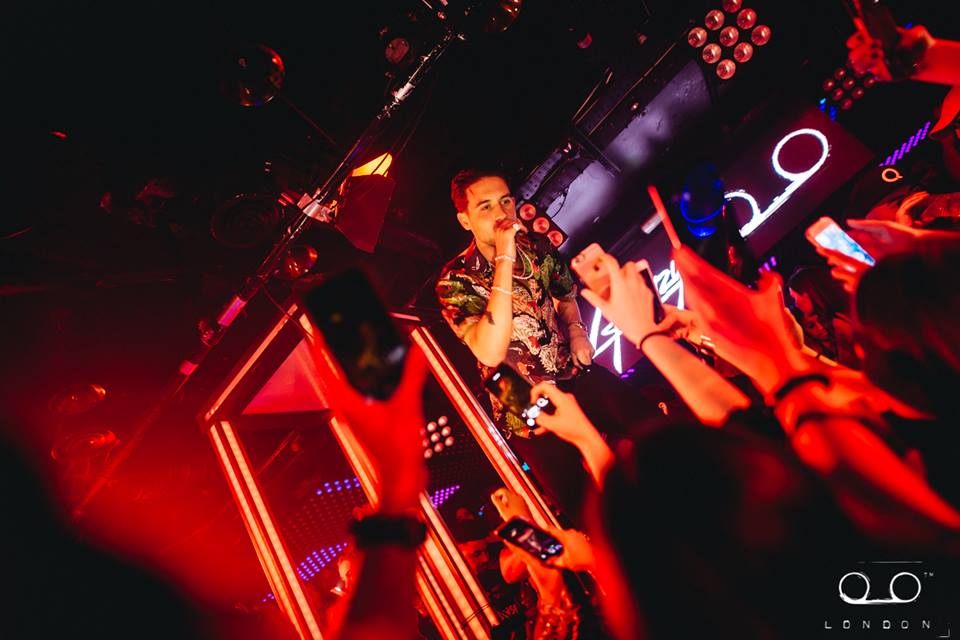 Tape Club is an exclusive venue in London that offers an elegant party experience for an elite, global crowd. The reputable venue is known for attracting influential members of the music industry and music fans alike so it is definitely not a surprise to see great performances as well. Tape London has a unique concept, keeping up to date with what the nightlife industry has to offer while remaining accessible to the true enthusiast.
If you weren't there, take a look at what went down:
Thank you G-Eazy for an INSANE performance at Tape London ... If you missed out, there's only one way to make up for it, join us this week!
Join Lux Guestlist for Tape London HERE.

Want to know about our weekly parties? Like us on Facebook and follow us on Twitter and Instagram!