Fitzrovia is a district with plenty of history. It was the home of famous writers such as Virginia Woolf, George Bernard Shaw, and Arthur Rimbaud; you can visit the house of Sherlock Holmes (which is now a museum dedicated to him), among many other cultural activities. The area of Fitzrovia is bounded between Marylebone and Bloomsbury, on the east by London Borough of Camden and on the west by the City of Westminster.
Fitzrovia is also famous due to its nightlife scene! Below we will present you the best restaurants, bars, and clubs located here in this district:
BEST RESTAURANTS IN FITZROVIA
Pied à Terre
(One Michelin Star)
This very famous restaurant situated on Charlotte Street is one of the best in London and you will confirm it due to all the awards and distinctions they have received:
• One Star Michelin
• Four Red Rosettes AA
• Good Food Guide (no score due to new chef)
• Zagat: Number 2 in the UK 28/30
• The Hardens/Sunday Times No.9 in UK
• Wine list: Hardens/Sunday Times - Number 3 in UK
• The International Wine and Food Society Restaurant awards 2012.
If you want to taste the best French food in all London, Pied à Terre in Fitzrovia is a "must go" venue!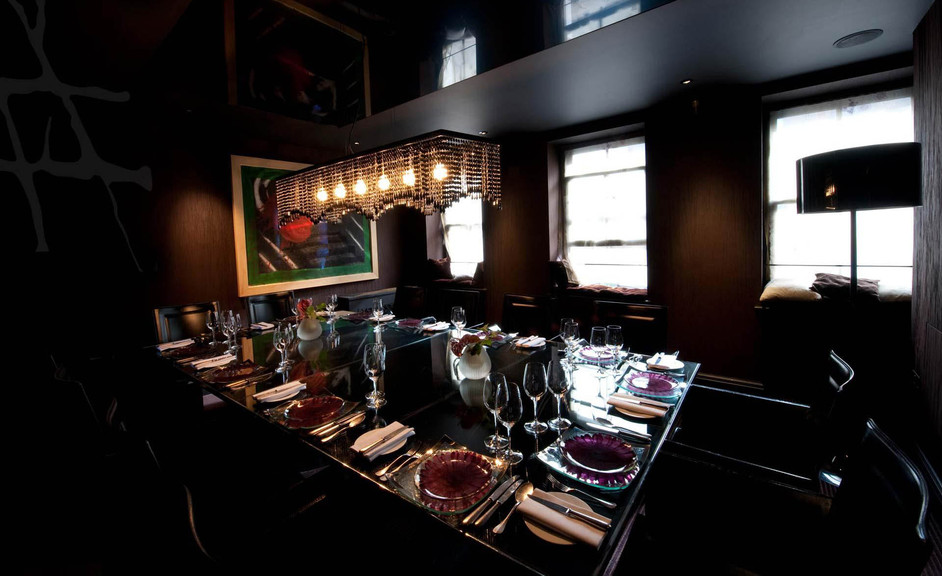 Address: 34 Charlotte Street/London W1T 2NH
Crazy Bear
This posh and cozy restaurant has won the "Best Restaurant" award at the London Lifestyle Awards and has been recommended by Via Michelin and Hardens dining guides which proof their quality! If you want to taste the best Thai cuisine in London, we recommend you visit Crazy Bear!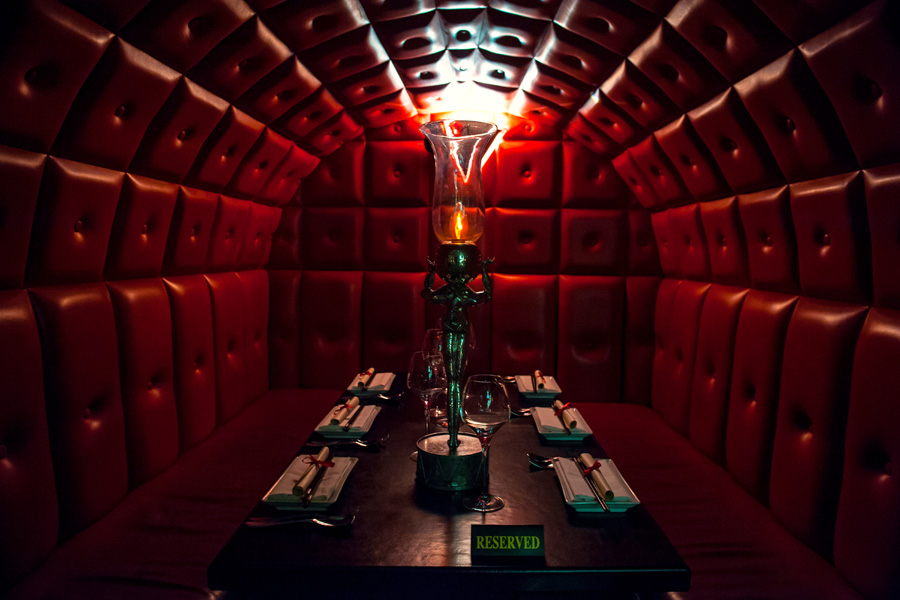 Address: 26-28 Whitfield Street, Fitzrovia, London W1T 2RG
Roka
Roka restaurant is a well-known venue where you can eat a menu designed around Japanese robatayaki (method of cooking similar to barbecue). The interior decoration was created by Noriyoshi Muramatsu in collaboration with Tokyo's esteemed Super Potato architecture and design company. A very impressive restaurant, not only for its food but also for its elegant interior decor.
Address: 37 Charlotte Street, London W1T 1RR
BEST BARS IN FITZROVIA
The London Cocktail Club
The London Cocktail Club is a very small and warm venue dedicated to the art of bartending. With its funky and seductive atmosphere, this basement cocktail bar is a really good place if you want to relax after a good dinner!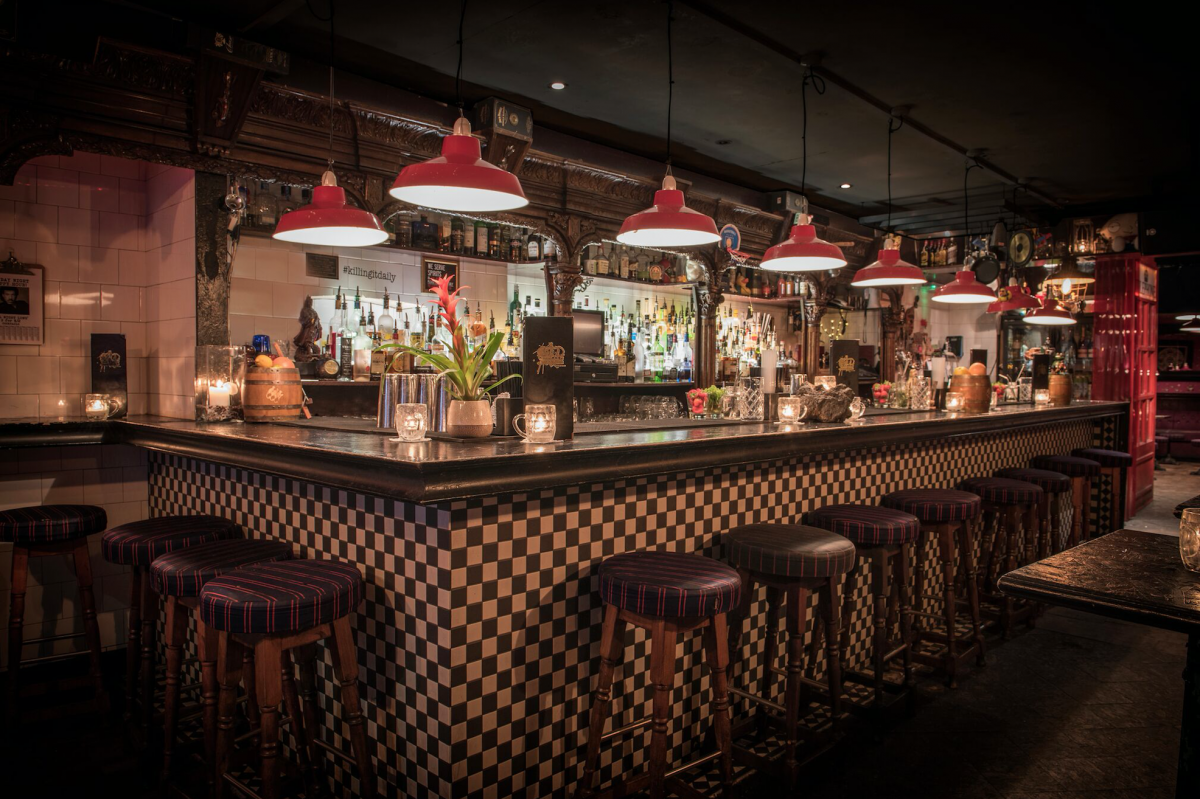 Address: 61 Goodge Street, Fitzrovia, London, W1T 1TL
The Sanderson Hotel's Long Bar
The Sanderson Hotel's Long Bar and Courtyard Garden is a very exclusive venue. The courtyard is an urban oasis; modeled on a Japanese garden, it is crammed with colorful mosaics, Oriental flowers, and streaming fountains. It is also known for its huge bar that has around 80 feet in length.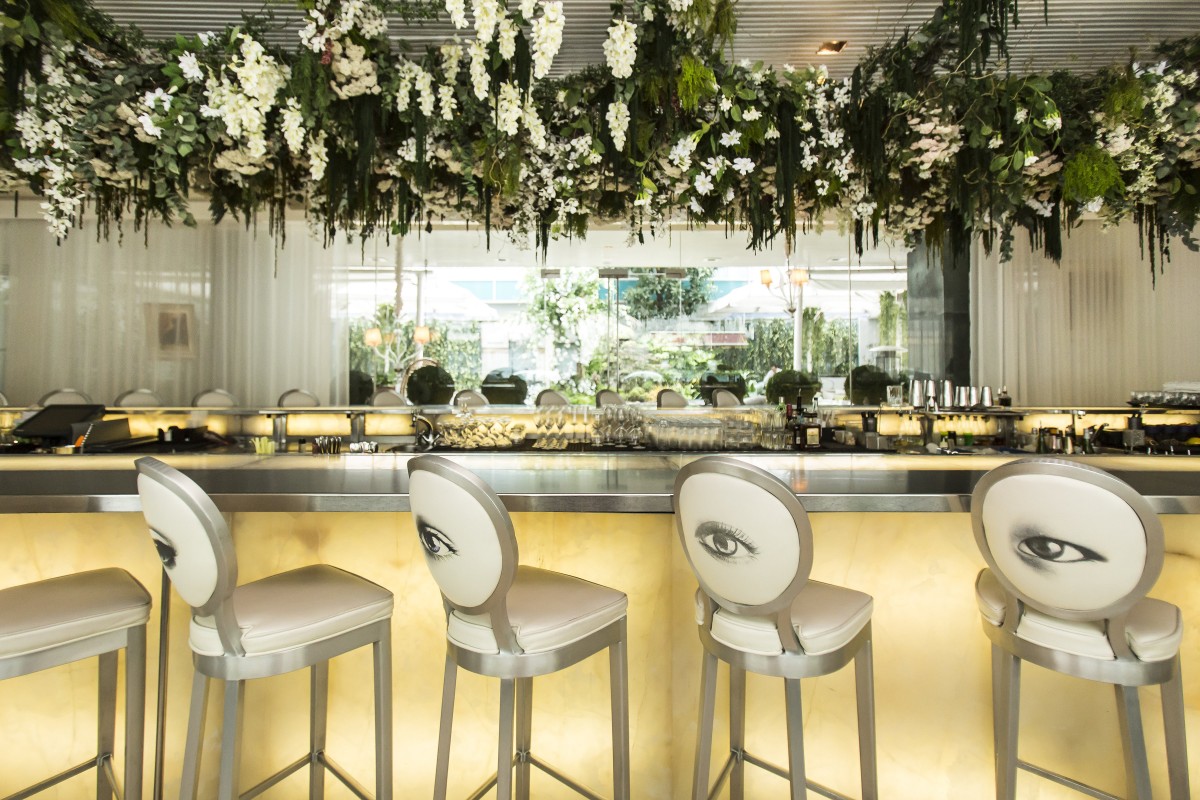 Address: Sanderson, Fitzrovia, 50 Berners Street, London W1T3NG
BEST CLUBS IN FITZROVIA
Join Lux Guest List for Libertine HERE.
Before called Chinawhite, Libertine is the place to be every weekend! This club is well-known in London's nightlife due to all the celebrities that have partied here! Libertine is also a "must go" venue where you can find only an A-list clientele. For those who want a more private area, Libertine has a VIP area where you can have your own table with your own drinks.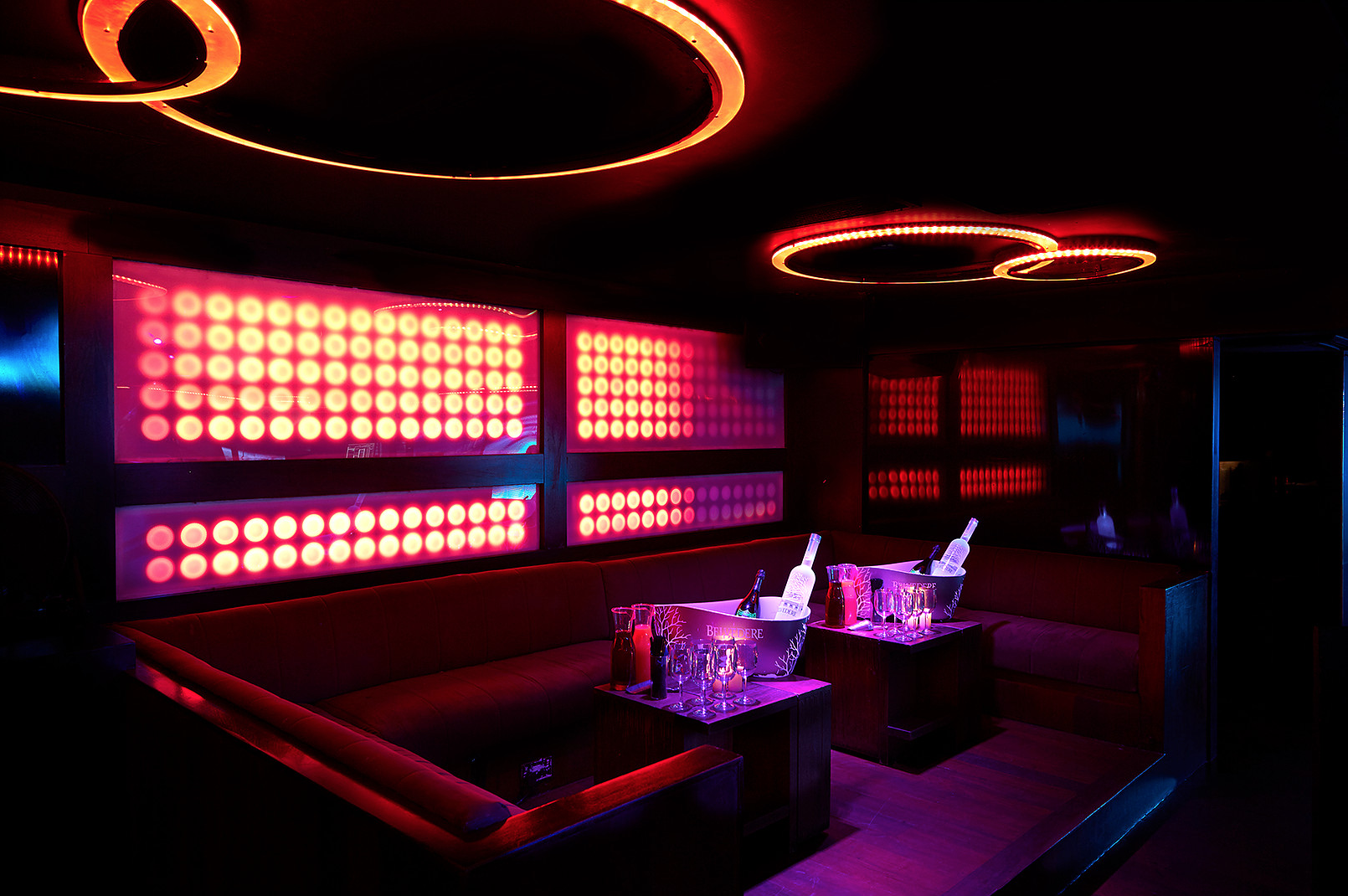 Need more info or suggestions? Please contact us and we will be more than happy to assist you and guide you. Our most important purpose is for you to have an unforgettable night in such amazing city! For table booking and guest list please contact us at 077 6916 9101 or email us at vip@luxguestlist.com.

Want to know about our weekly parties? Like us on Facebook and follow us on Twitter and Instagram!