The Cuckoo Club is London's ultimate party destination for those of you looking for an extravagant night out. Ideally located in Central London, The Cuckoo Club is a boutique venue that offers uncomparable drinks, catered cuisine, VIP service and an unbeatable ambiance. Spread over two floors Nightclub Cuckoo features 5,000 square feet of a sophisticated interior lavishly decorated in hues of pink, burgundy, and purple designed for the most demanding clientele. The Cuckoo Club is undoubtedly one of London's hottest nightspots and attracts a fashionable crowd as well as celebrities. Be sure to reserve a private bottle service if you don't want the hassle at the door. Lux Guestlist offers private bottle service without additional costs.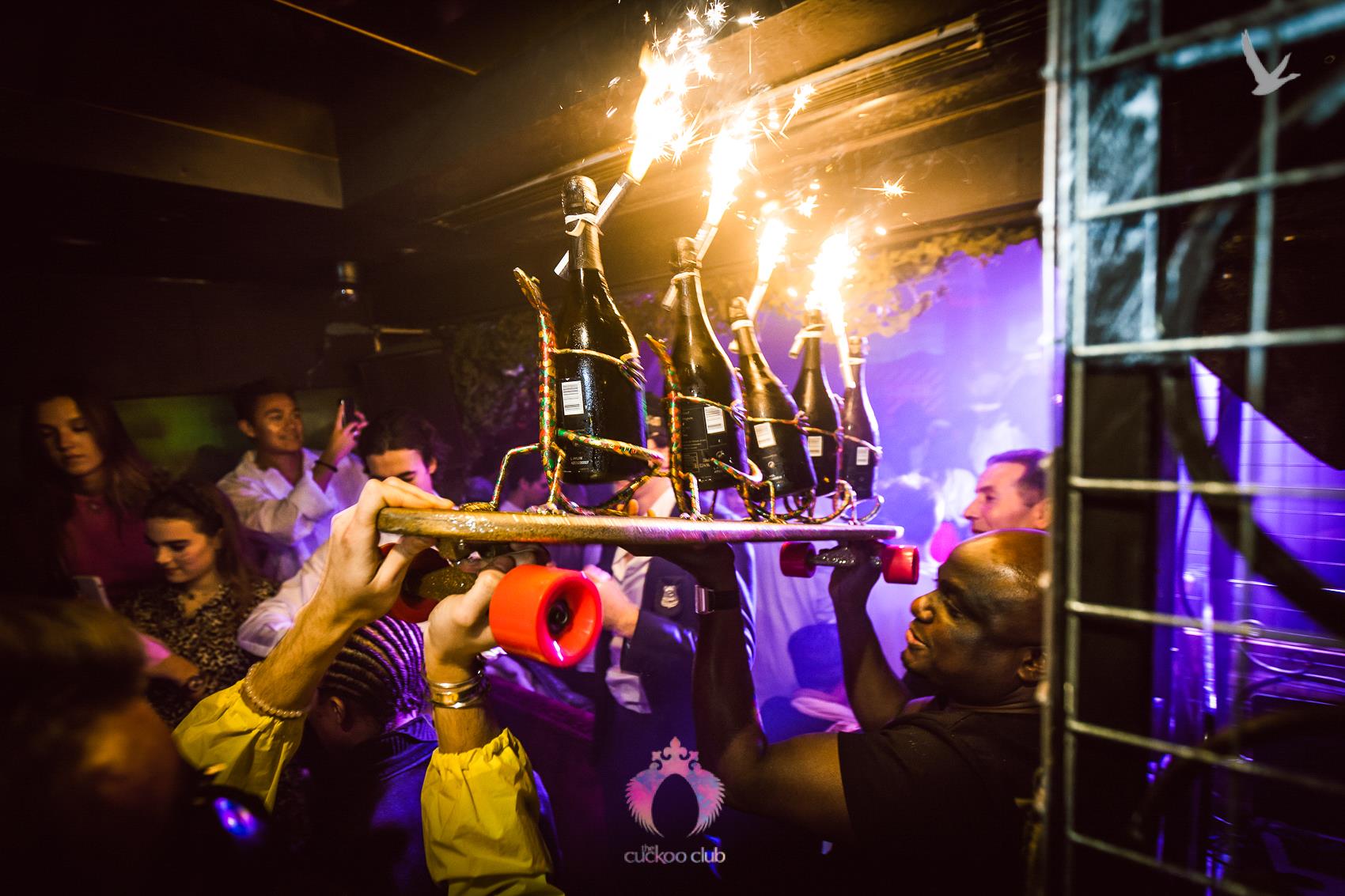 A private bottle service at Cuckoo London is an all-inclusive package, providing you with a place to sit, quick entry, private waitress, and, of course, premium drinks. The private bottle service at The Cuckoo Club are offered by a minimum spend or a minimum number of bottles purchased. Booking a private bottle service at The Cuckoo Club has numerous benefits: a place to sit, avoid the queue, avoid the long lines to get a drink at the bar and the chance to get tables near the dance floor or the DJ.
Cuckoo London VIP table bookings prices below:
• Standard Tables: £1K minimum spend (10 guests mixed max)
• VIP Tables: £1K minimum spend (3 guests max); £2K minimum spend (10 guests mixed max)
Prices are subject to change.
Depending on the size of your group, the day of the week, the time of year, and the demand of venue, your bottle minimum and total price for the service will vary.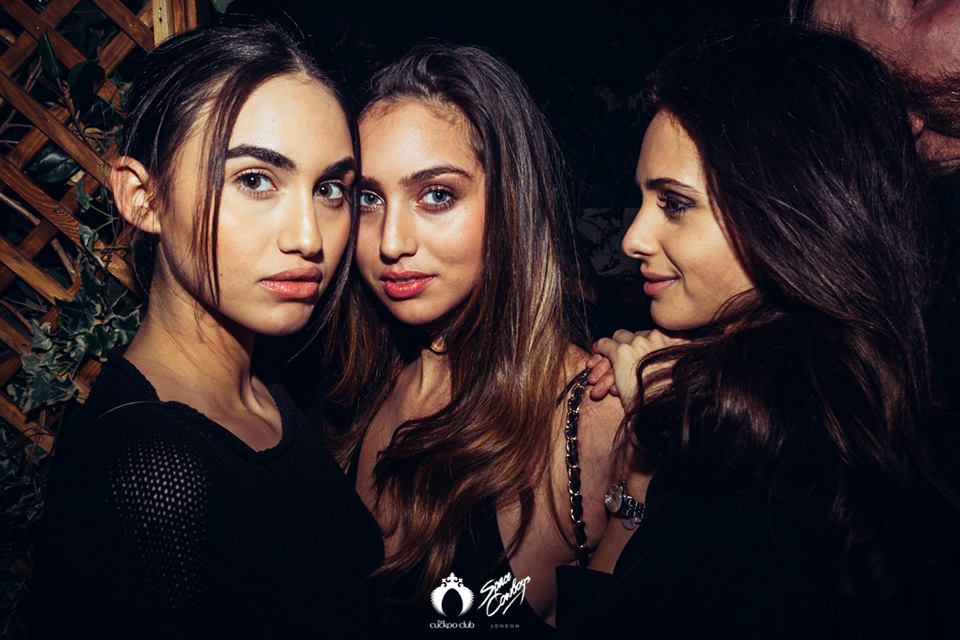 Whether you are celebrating a special occasion or just seeking a big night out, private bottle service at The Cuckoo Club is highly recommended. For more info on prices and table booking at VIP Cuckoo London please contact us at +44 (0)77 4851 2627 or email us at vip@luxguestlist.com. We recommend booking your Cuckoo bottle service as early as possible to avoid disappointment.

Want to know about our weekly parties? Like us on Facebook and follow us on Instagram!