London is known for its big celebrations during New Year's Eve! Spending NYE in London and partying at the capitals most exclusive and selective clubs is indeed a thrilling experience but can also be extremely expensive. This year Lux Guestlist has gone bigger than ever having tickets and VIP table booking for the best 25 New Year's Eve parties in the most extravagant London clubs. Tickets price range between £25 and £125.

If you don't want to spend much and are looking for cheap tickets, below the less expensive parties happening in London this 31st December 2017:
New Year's Eve Party at Sanctum Hotel
Tickets from £30 • Tables from £500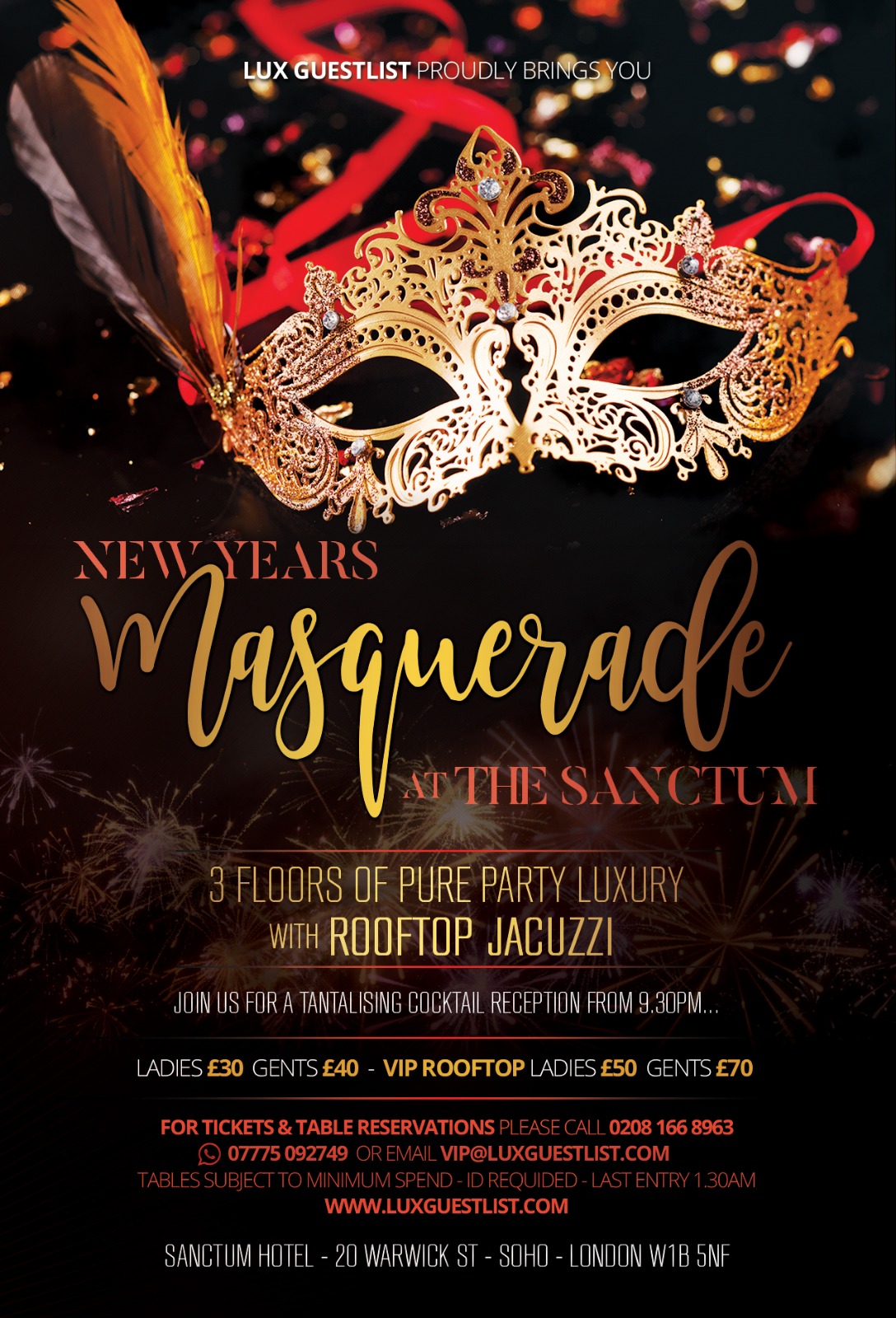 Join us and experience the splendour and mystery of a traditional Masquerade Ball with a modern New Year's twist! This formal affair is a stylish night of dreams and sophistication in tribute to the mystery and sensuality of the old world. Dance the night away to party hits craftily spun by our expert DJ on 3 floors of party luxury. Enjoy a cocktail reception from 9:30 PM and count down to 2019 in style with your friends!
Tickets for New Year's Eve party at Sanctum Hotel HERE.
New Year's Eve Party at Tonteria
Tickets from £30 • Tables from £750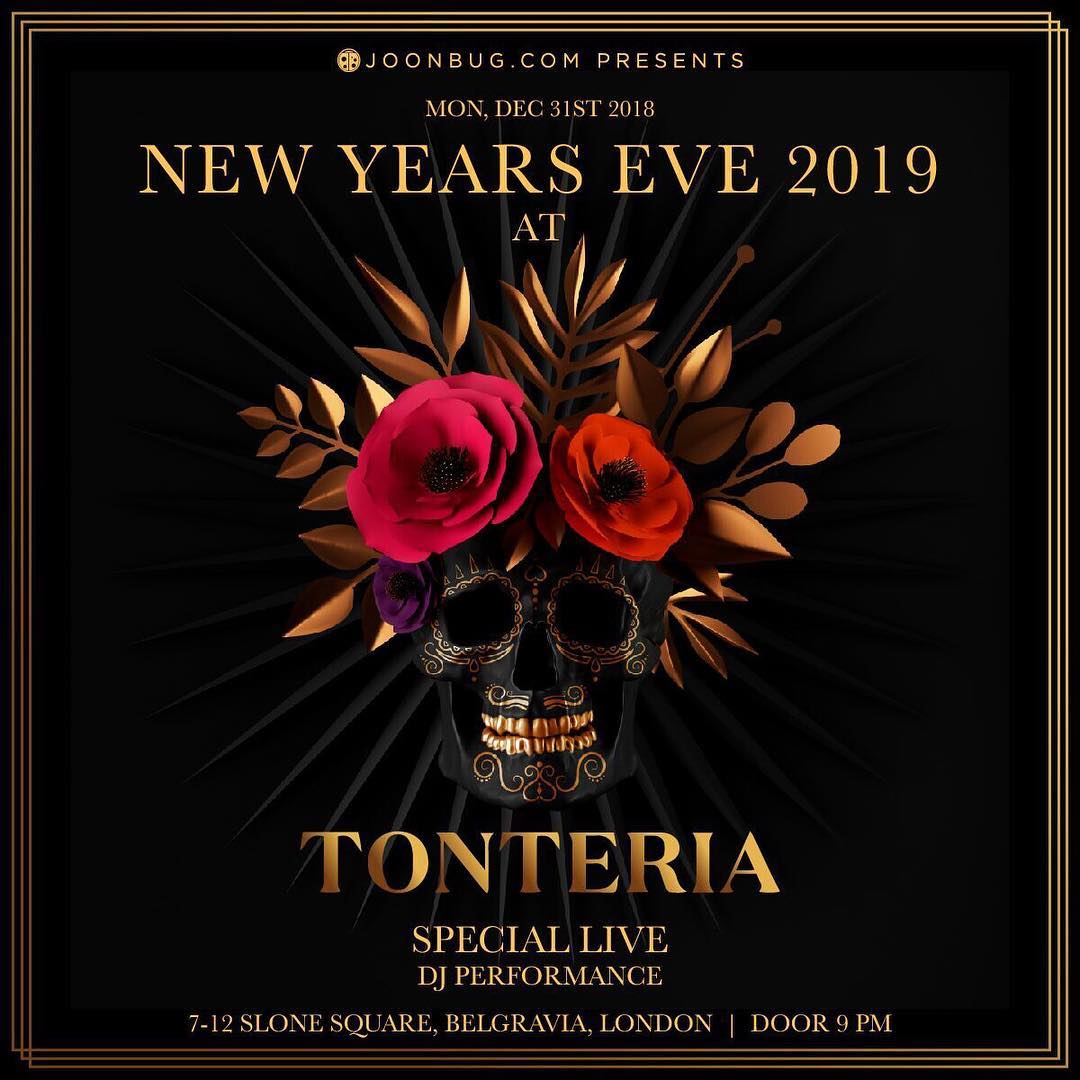 Usher in the New Year amid vibrant fun and unstoppable revelry at London's Tonteria, the hotspot that is delivering one fantastic NYE bash. The live DJ will be supplying a super-hot soundtrack of Top 40, Hip Hop, House, Dance, and Mash Ups so you can get down on the dance floor well past midnight. And when that magic moment arrives, grab a complimentary glass of champagne and join the crowd as you count down the final moments of the year. Now raise your glass and toast to an excellent New Year.
Tickets for New Year's Eve party at Tonteria HERE.
New Year's Eve Party at The Mayfair Club
Tickets from £25 • Tables from £500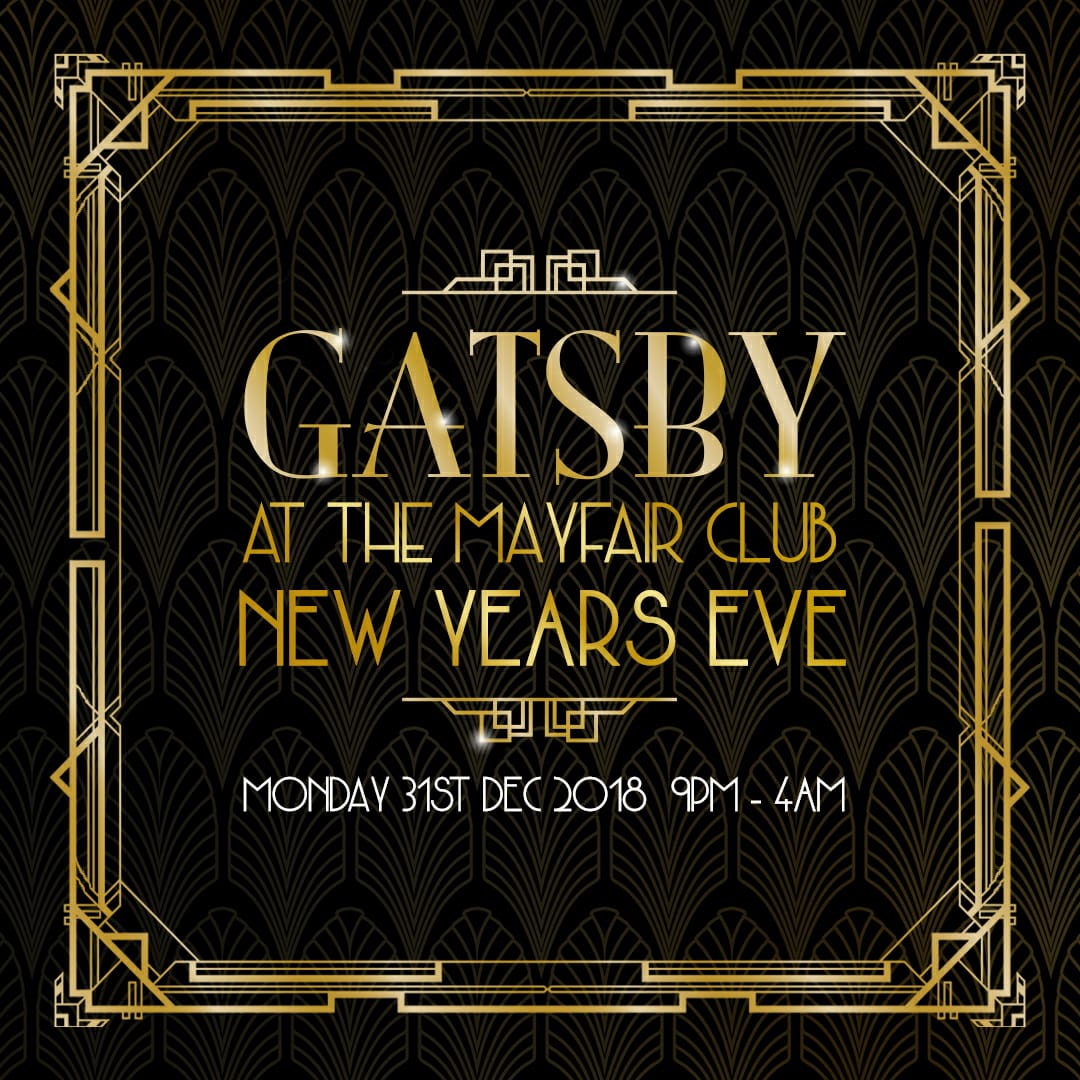 We proudly invite you to join us in the glitz, the glamour, the excess of the 1920s brought to you in the heart of Mayfair. Going out with a bang, we celebrate into 2019 with burlesque dancers, percussionists, treats, cocktails and goodies throughout this enchanted evening.1920's attire welcome at The Mayfair Club New Years Eve!
New Year's Eve Party at Blacks
Tickets from £30 • Tables from £500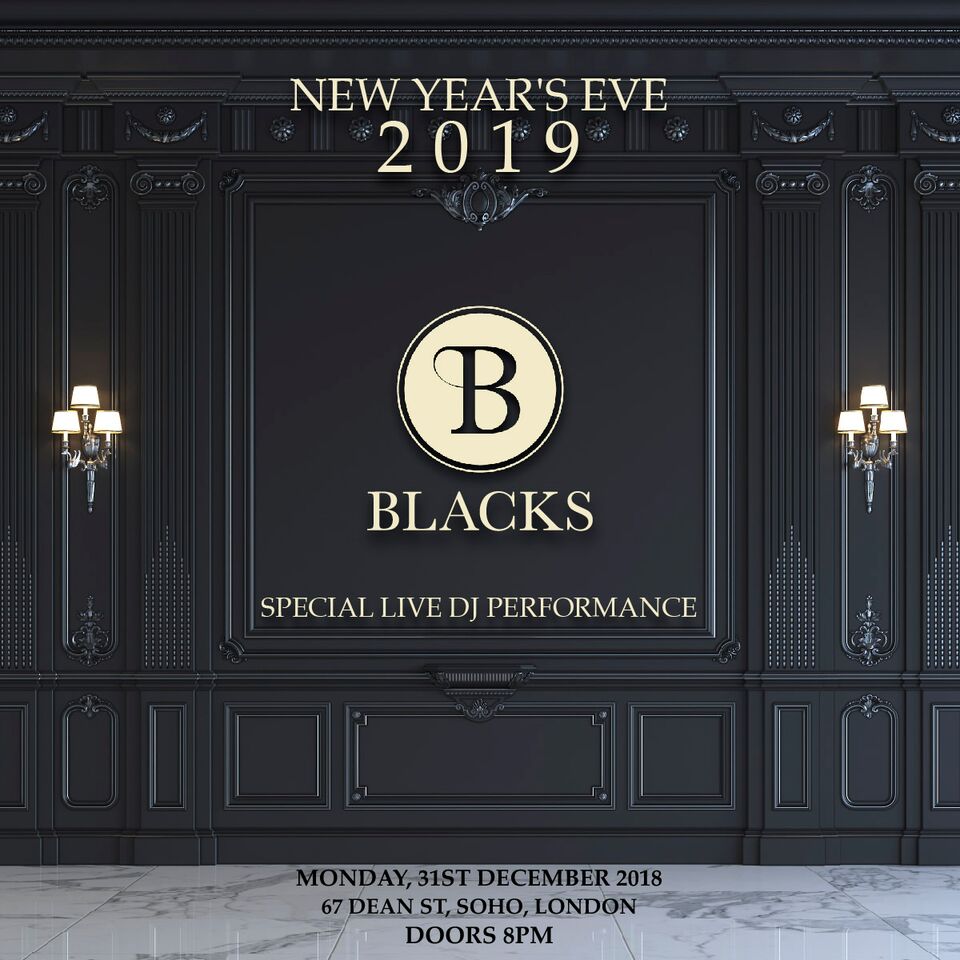 For celebrants looking for the deluxe nightlife experience, Black's Club offers a range of VIP packages, which include table and bottle service, reserved seating, and priority admission. Make this NYE extraordinary at London's Black's Club.
Tickets for New Year's Eve party at Blacks HERE.
Yes, you can party in style this New Year's Eve without spending your whole December salary. Hope our selection of the cheapest parties has helped you!
See all New Year's Eve parties HERE.