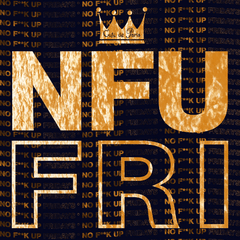 Friday - Cafe de Paris
Cafe de Paris

– 10:00h –
Commercial, Pop, House and RnB Hits
Local and International
19+
Smart and elegant (Guys must wear collared shirts and shoes)
Cafe de Paris, located in the heart of the West End, is by far one of the most spectacular & exclusive venues in the country! Every Friday night they present "Fusic Fridays" where the most popular DJ's in London are in charge and know how to keep the crowd on their feet all night long, playing the best HipHop, R&B and House music. Join Lux Guestlist to experience this London gem.
Music at Cafe de Paris
Sala principal
Commercial, Pop, House and RnB Hits
Photos of Cafe de Paris
Cafe de Paris
Join London Lux's Guest List to obtain free access to the exclusive Cafe de Paris on Leicester Square in Central London. Read more
Cafe de Paris London opened its doors in 1924. It is a Bar/Restaurant/Club located between Leicester Square & Picadilly Circus in central London. It's the most exclusive and elite club in West-End. It has an exquisite decor and a great, sophisticated atmosphere. It's the perfect place to have a drink and dance the night away with the best Funky, House and RnB music. In this nightclub, you'll be surrounded by good-looking people in an elegant ambiance.

This stylish club is famous for hosting the most fantastic events and parties with magic, comedy, and burlesque shows. It's definitely a "must go" in London and the perfect place to be seen. Join our guest list and live the Café de Paris experience.