PROJECT CLUB IS NOW CLOSED. SEE OTHER LONDON CLUBS HERE.
Address: 78 Wells Street, Fitzrovia, London, W1T 3QL
Project London is an elegant and exclusive bar/club located in Fitzrovia in Mayfair, Central London. Check this review and discover all the information of this club!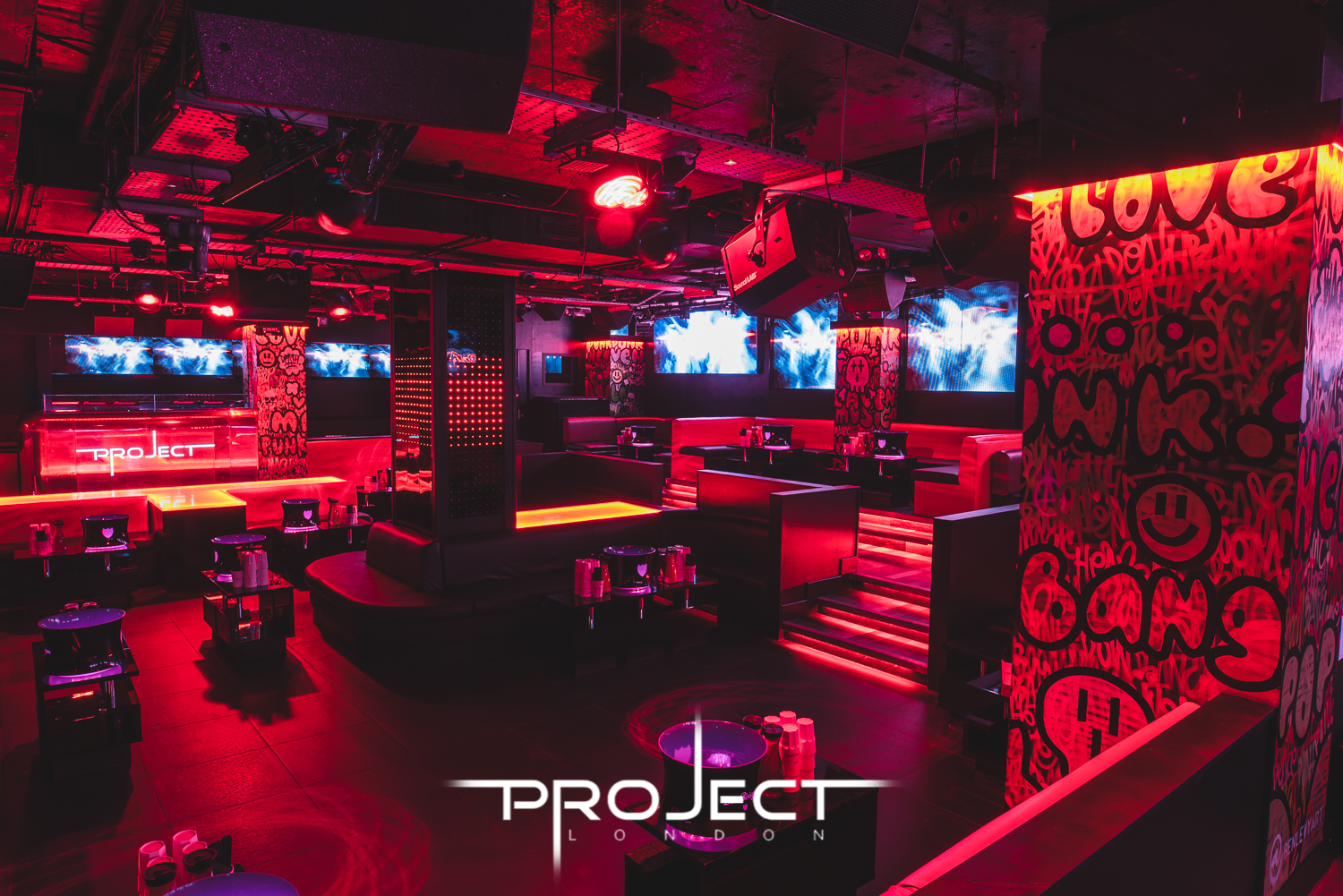 The décor at Project London is quite futuristic and mainly black and neon, with large columns aligned with bright LED lighting. There is a VIP area that blends easily into the rest of the room, and large screens adorn the walls displaying visuals throughout the evening. The reviews, tell about this club that " has to be seen to be believed."
The dress code is casual. Dressy separates or a cocktail-length dress fit the bill. Make sure your shoes are dressy as well; kitten heels and higher are good choices.
- Our review of the club: One of the most fashionable and posh venues in West End that you should visit once. Amazing decoration and atmosphere.
- Our review of the music: R&B and House hits are what you'll find in Project. But we promise you that you'll dance all night!
For more info about our review at Project Club London contact us at +44 (0)77 6916 9101 or email us at vip@luxguestlist.com.
Want to know about our weekly parties? Like us on Facebook and follow us on Twitter and Instagram!