NEW YEAR'S EVE AT CHARLIE IS SOLD OUT! SEE OTHER NYE PARTIES
HERE
.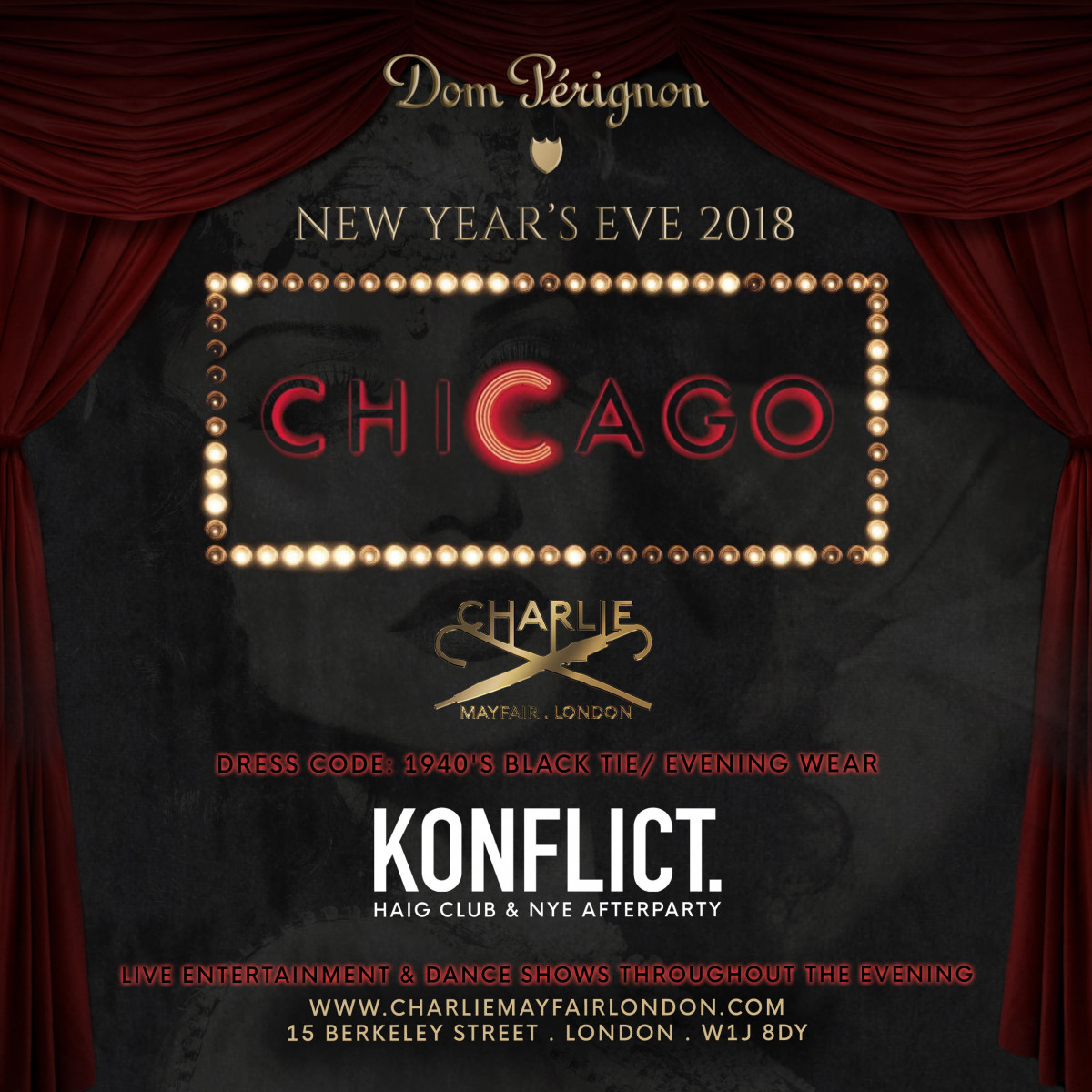 EVENT DETAILS:
Date: 31st December 2017
Time: 22:00 - 05:00
Address: 15 Berkeley Street, Mayfair, London, W1J 8DY
Dress Code: 1940's Black Tie/ Evening Wear
Age: Over 20
Entry Fee: SOLD OUT!

The Dom Pérignon New Year's Eve 2018 presents CHICAGO with Lux Guestlist!
As 2018 is almost upon us, and it is time to decide where you shall be celebrating New Year's Eve, Charlie Mayfair London will be bringing you back to the glitz and glamour of "1940s CHICAGO". An extravagant night filled with mystery, intrigue and excitement.
Our Dom Pérignon CHICAGO themed evening is not to be missed. Canapé and champagne cocktail reception from 10 pm to 11 pm, followed by live performances and the best popular music until early morning. Our venue has recently been completed with a brand new central floor layout, upgraded sound, lighting system and many additional features in celebrations of our 2nd Anniversary Week.
In Addition, there will be Different Themed Live Act Entertainment, Variety Dancers, Lighting Show and Charlie Music Experience on each night throughout the year.
Come and join us for the greatest finale party of the year at the most prestigious nightclub in the heart of Mayfair.
LINE-UP
Champagne Cocktail & Canape Reception
10:00 PM- 11:00 PM
Main Room
Open-format music
Resident DJ KAVEH
10:00 PM - 3:00 AM
KONFLICT (NYE after party)
3:00 AM until late
Haig Club
House music
Live entertainment and dance shows throughout the evening.
VIP TABLE BOOKING:
Premium Table: £1.5K min spend + £30/£70 pp ticket fee
Center Booth: £2K min spend + £30/£70 pp ticket fee
VIP Booth: £2.5K min spend + £30/£70 pp ticket fee
(Inclusive of 15% Service Charge)
Table minimum spends varies depending on the number of male and female guests, please contact us for enquiry.
TICKETS FOR NYE PARTY AT CHARLIE:
• Ladies Tickets: £40
SOLD OUT
• Gents Tickets: £70
SOLD OUT
Tickets include admission and Champagne Cocktail & Canape Reception
FOR INFO & TABLE BOOKING CONTACT US AT:
• Mobile/Whatsapp +44 (0)77 7509 2749 or +44 (0)77 6916 9101
• Email vip@luxguestlist.com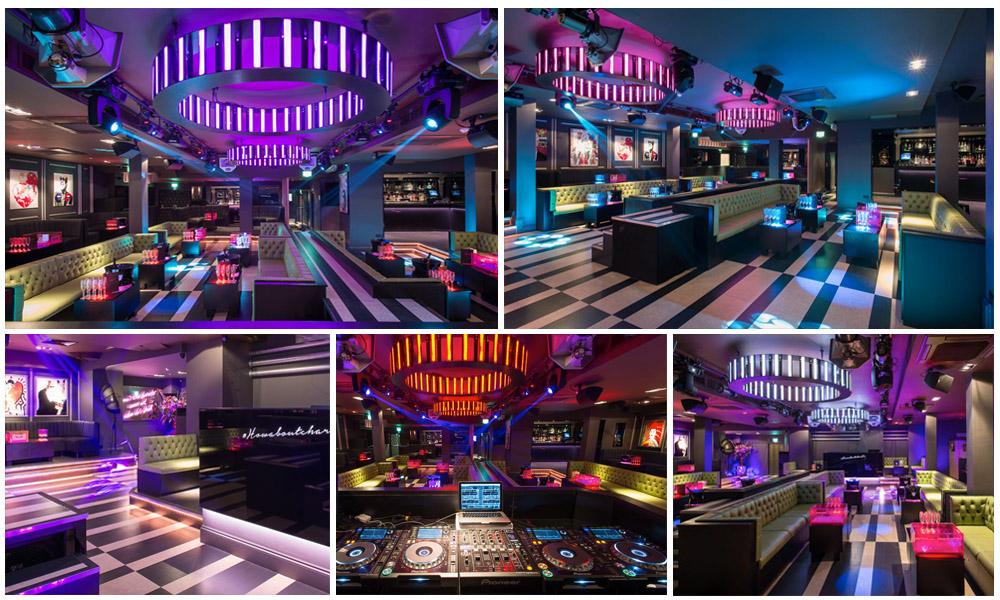 ​​​​​​​
TICKETS ARE NON-REFUNDABLE.
NATIONAL PHOTO ID CARDS IS MANDATORY, NO ID NO ENTRY! DRIVE LICENSE OR PASSPORT ARE ACCEPTED.