This 21st March 2018 Kirill celebrated his 9-year slut whispering anniversary and his first time in London hosting the Hype Hop Fiesta at Cirque le Soir. He also attempted to break his champagne facial record! It was indeed a WILD night and one of the best parties of the year!
Known simply as "Kirill Was Here" or "Slut Whisperer," Kirill might be the most famous photographer you've never heard of! The controversial and elusive figure describes himself as "an ugly Russian Jew traveling the world throwing parties and taking pictures." Kirill Was Here has become widely popular across social media by taking photos of scantily-clad drunk girls being crazy at nightclubs (hence the moniker "Slut Whisperer").
Apparently, people enjoy his Instagram account full of edgy memes and pictures of wasted girls - he is close to the 1m followers!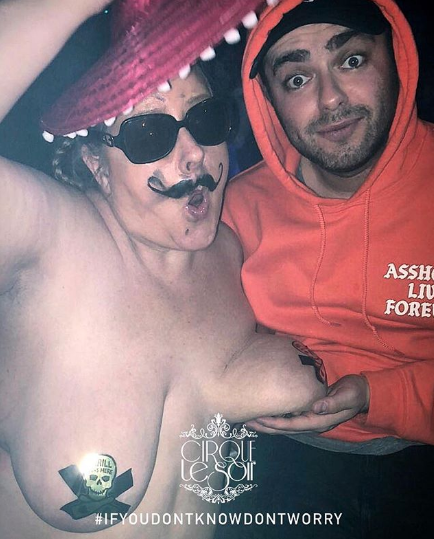 Kirill says he is living the American Dream; he found a way to be happy, have fun and gets paid for it! His motto? "Don't stop drinking. You can't get hungover if you're still drunk." We are looking forward to seeing more of Kirill Was Here and his very creative IG account (you can follow him @slutwhisperer).
Cirque le Soir continues reinventing themselves and bringing huge surprises week after week. Come down and join the madness this upcoming weekend! For VIP table booking contact us at +44 (0)77 6916 9101.

Want to know about our weekly parties? Like us on Facebook and follow us on Twitter and Instagram!