Toy Room presents Franks Cemetery!

EVENT DETAILS:
Date: 31st October - 1st - 2nd November
Address: 9 Swallow Street, Mayfair, W1B 4DE London
Dress Code: Fancy Dress
Age: Over 18
VIP TABLE BOOKING:
VIP tables from £1.5k
TABLE MAP: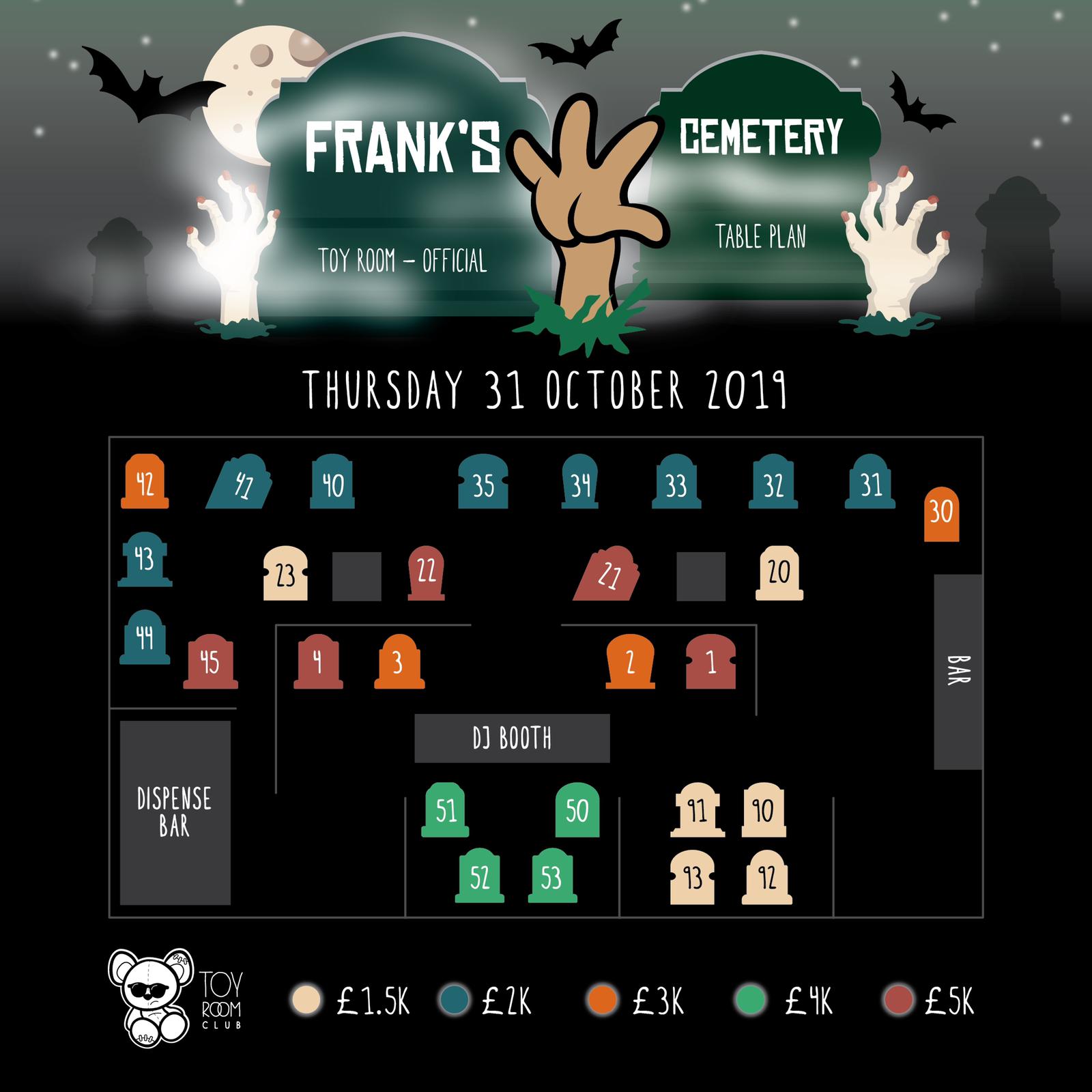 Toy Room is quite 'Frankly' an exclusive haunt for the arts, fashion and celebrities set in the heart of West End.
Toy Room London is a stylish, members-only boutique club located in Mayfair. One of the few quality clubs near Oxford Circus, close to Bond Street, and a very popular choice among clubs in Piccadilly Circus, it is right where everything is happening. At Toy Room Club, the décor is perfect, with a classy Italian lounge feel: leather wall panelling, brass studs, comfortable seating and relaxed lighting. You will receive the most luxurious treatment of any of the nightclubs in Mayfair. And yet it remains a fun, easygoing environment.

Want to know about our weekly parties? Like us on Facebook and follow us on Instagram!