Saturday 26th October
On Saturday 26th October we start celebrating Halloween in style! This year we are trading the glamour for sheer terror at undoubtedly London's best venue, Shaka Zulu!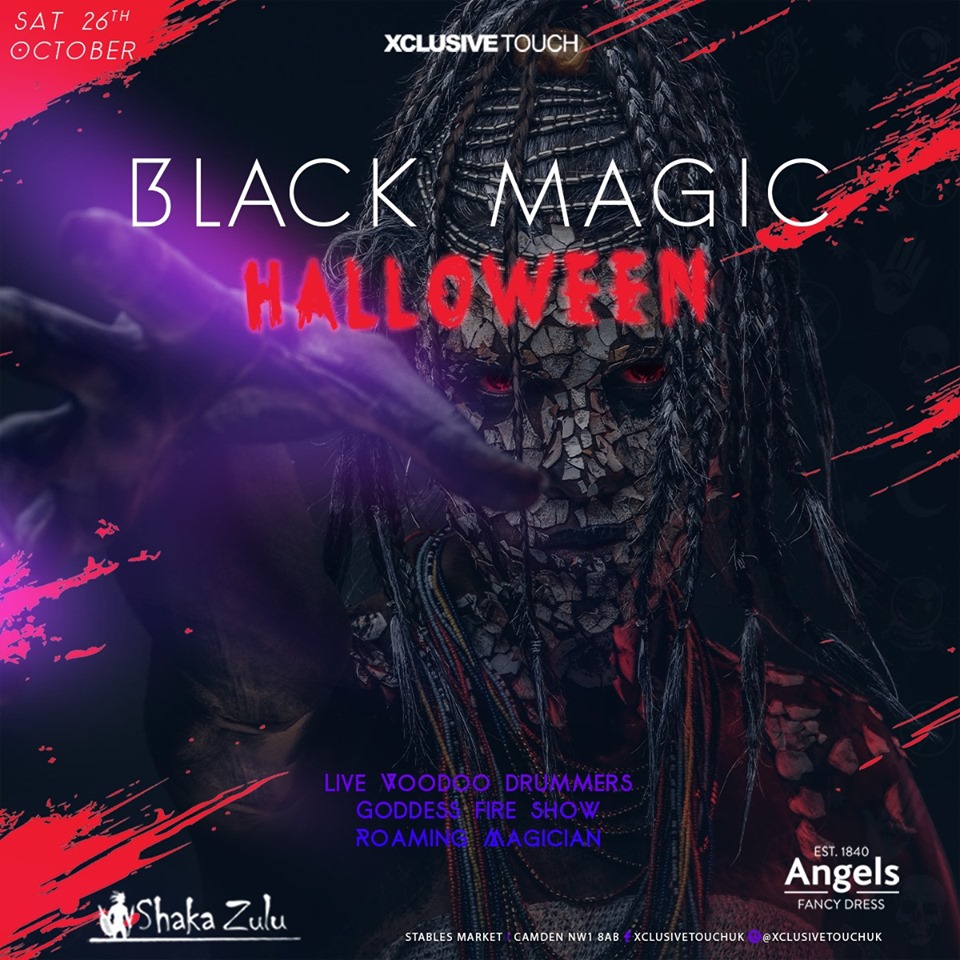 Saturday 2nd November
If you're looking for a post-apocalyptic party this Halloween, look no further than our 'Walking Dead' special at Shaka Zulu on Saturday 2nd November! Venture through the club's two levels, located in the Stables Market in Camden, as you let loose and try to survive the zombie apocalypse. Proceed with caution however as this event is not for the faint-hearted, once you cross over to the side of the undead, there's no telling what you'll find!

Our annual Halloween event is firmly established as a must-see event and has SOLD OUT every Year since 2014! Expect a night to remember as our traditional African Voodoo drummers will be casting spells and raising spirits all evening. The venue will be transformed into a cauldron of doom with face painters, makeup artists, and magicians roaming the venue. Come midnight we will dim the lights, harness the JuJu and deliver a spectacular midnight sacrifice showpiece.
EVENT DETAILS:
Date: 26th October & 2nd November
Address: Shaka Zulu, Camden Market, Chalk Farm Road
Dress Code: Fancy Dress
Age: Over 18
VIP TABLE BOOKING:
VIP tables from £500
GUESTLISTS:
Join Lux Guestlist HERE.
Shaka Zulu is absolutely stunning and without a doubt the most beautiful venue in London right now. With 60ft giant statues, delicious cocktails and a giant escalator taking you between floors it provides a totally unique clubbing experience. Prepare to be amazed as you move through the venue and marvel at the intricate detail captured on each carved wall and ceiling panel. The design has earned Shaka Zulu numerous accolades including the prestigious prize of 'best interior design' at the London Club and Bar Awards.

Want to know about our weekly parties? Like us on Facebook and follow us on Instagram!