EVENT DETAILS:
Date: 31st October
Address: 78 Wells Street, Fitzrovia, London, W1T 3QL
Dress Code: Fancy Dress
Age: Over 21
VIP TABLE BOOKING:
VIP tables from £2.5k
TABLE MAP: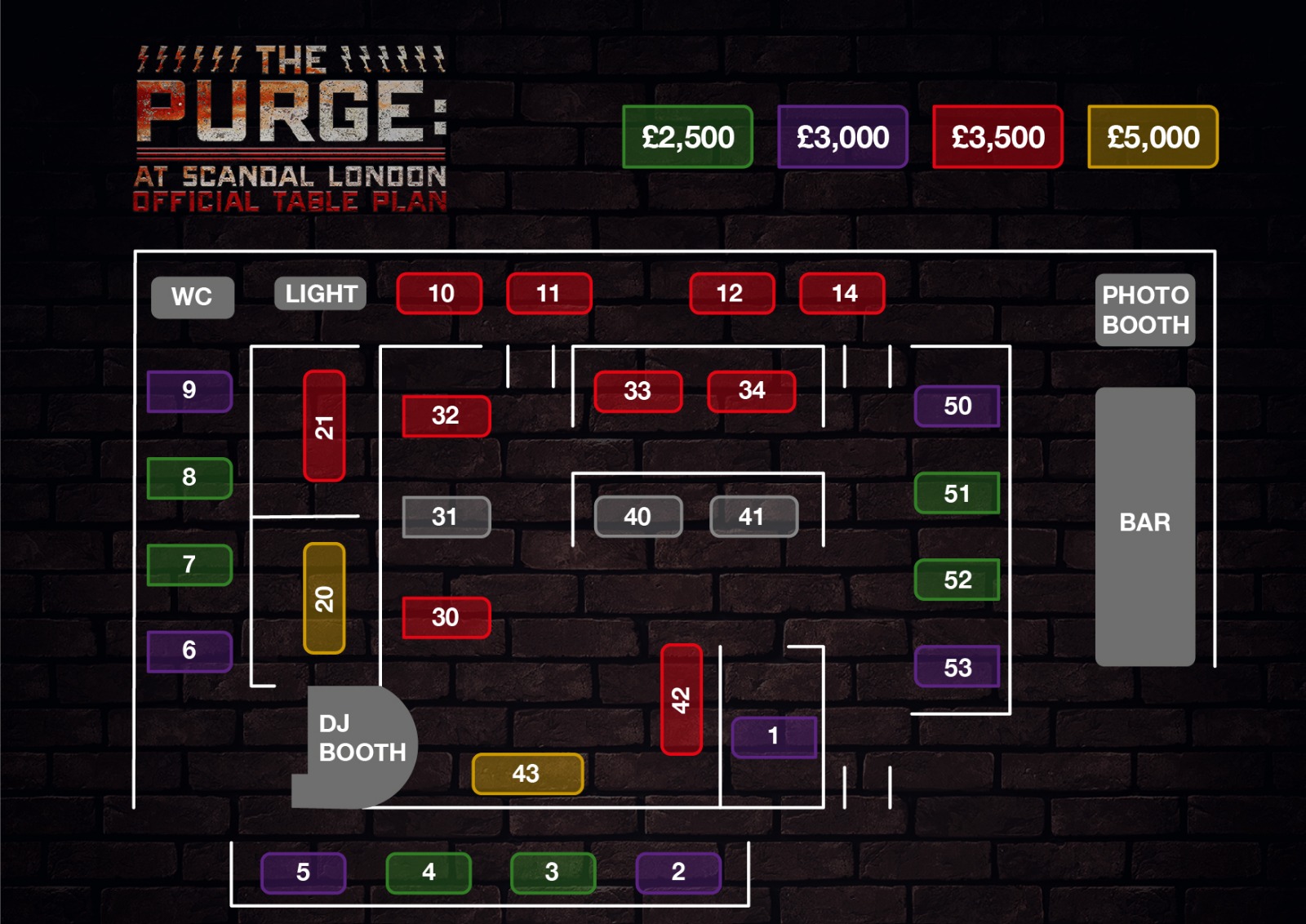 Its unique design and feel, which offers over 25 exclusive tables and a full-service bar, also offers a decor that has been manually worked up to the last detail. Scandal in-house production, paired with a highly competent and well-trained staff, offers the ultimate nightlife experience for a privileged few in London.
Want to know about our weekly parties? Like us on Facebook and follow us on Instagram!