The Cursed Jungle is taking over DRAMA for 10 days! Come and release your inner demons from the 25th October to the 4th November ... Expect the unexpected, join us if you dare!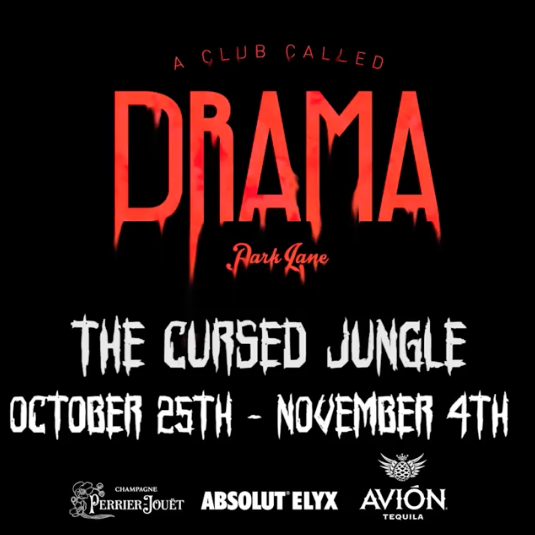 EVENT DETAILS:
Date: 25th October - 4th November
Address: 35 Hertford St, Mayfair W1J 7SD, UK
Dress Code: Fancy Dress
Age: Over 18
VIP TABLE BOOKING:
VIP tables from £1k
Drama Park Lane opened in 2015 as a new home for the loud and vibrant. A regular celebrity hangout, Drama has attracted the likes of Drake, Rihanna, Leonardo Dicaprio and A$AP Rocky to name a few.
With art dripping from the walls, colours stretching the whole spectrum, and an interior vivid enough to bewilder even the most creative minds, Drama is an event space like no other. It is for those who seek to thrill and shock, those aren't afraid to speak their minds or express themselves, those who drip irresistible confidence.
Want to know about our weekly parties? Like us on Facebook and follow us on Instagram!