Address: 11-12 Walkers Court, Brewer Street, Soho
The Box club is described as the most mysterious nightclub in the capital. It's certainly one of the most selective nightclubs of London. It is therefore favorable to be on a guest list to get into the club. However, once you have managed to entry we promise that you will not be disappointed!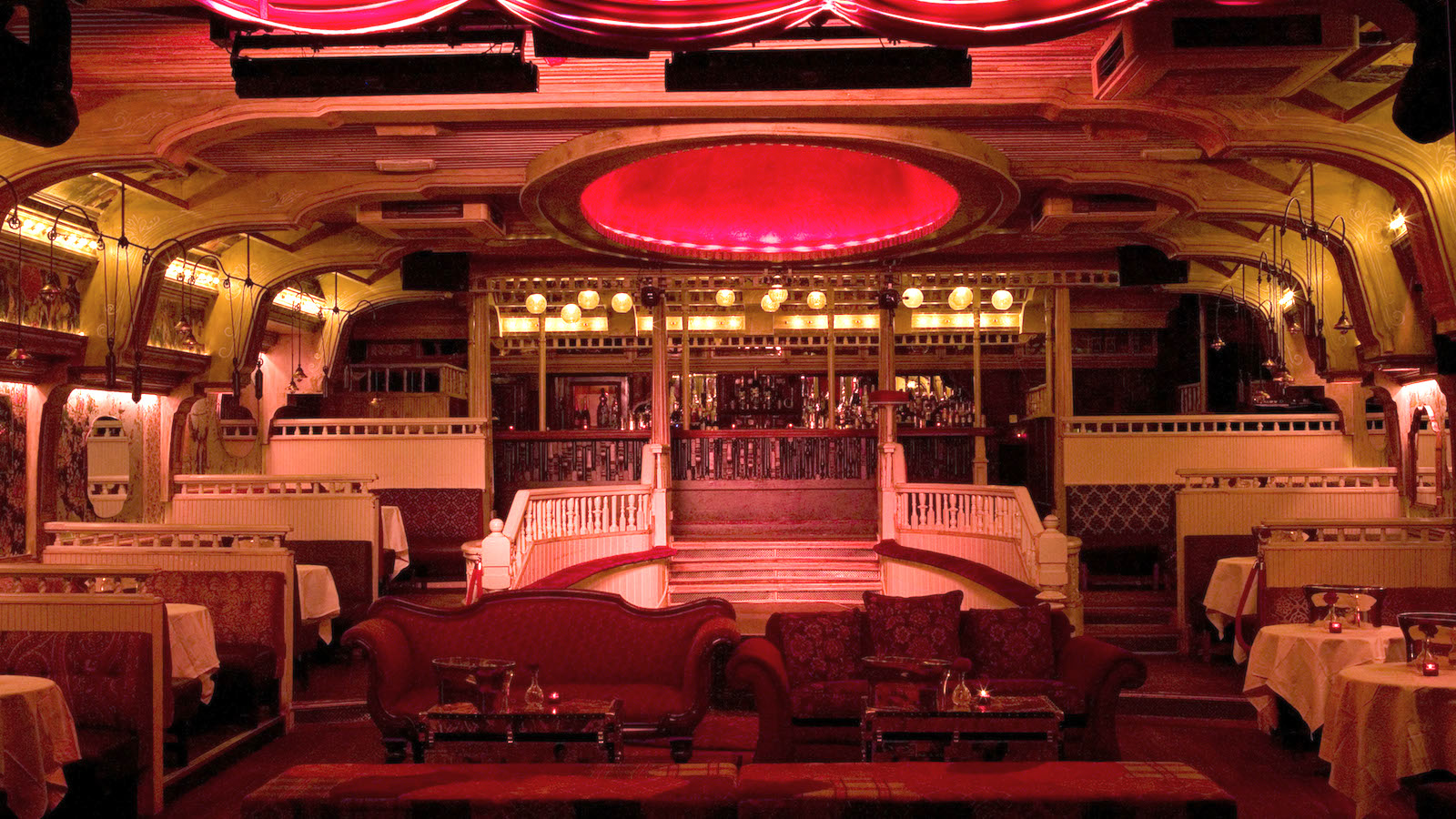 The place is gorgeous with an interior decoration very classy and sophisticated. The Box looks like French boudoir 1940's with candle-lit hallways and hazy mirrors. There is a crazy atmosphere at The Box; the crowd is glamorous and very energetic on the dance floor! This chic venue is very recommended for someone who doesn't like the same nightclubs we usually attend.

There are many celebrities who are attracted to this place such as Leona Lewis, Kate Moss, and Prince Harry. They appreciate the quality service and professionalism of The Box. Furthermore, the VIP area allows them to enjoy a more intimate and private party. You can therefore at any time meet a celebrity and enjoy the evening with her especially if you book a VIP table!
The Box ​​​​​​​ isn't very large and rather intimate venue with two stages, where all the action happens. The Box Club attracts only good looking trendy crowd. The crowd is very demanding, but the range of drinks and tasty cocktails that The Box proposes will satisfy the needs of this clientele! Once 1 am from famous art exhibitions will be on display. This is truly a unique and innovative concept!
The type of music in The Box is Urban, 70s and Party Anthems. The dress code is class and glamor. COME TO THE BOX!
For more info contact us at +44 (0)77 6916 9101 or email us at vip@luxguestlist.com.
Want to know about our weekly parties? Like us on Facebook and follow us on Twitter and Instagram!