AURA MAYFAIR IS NOW CLOSED. SEE OTHER LONDON CLUBS HERE.
The most exclusive and chic night place of London is Club Aura Mayfair, which is located on St James's Street in the Mayfair. This fashionable venue frequently mentioned in the British press as being favourite of footballers, TV stars and musicians. You would definitely become a fan of Club Aura Mayfair if you prefer the perfect combination of cocktail bar, club and restaurant.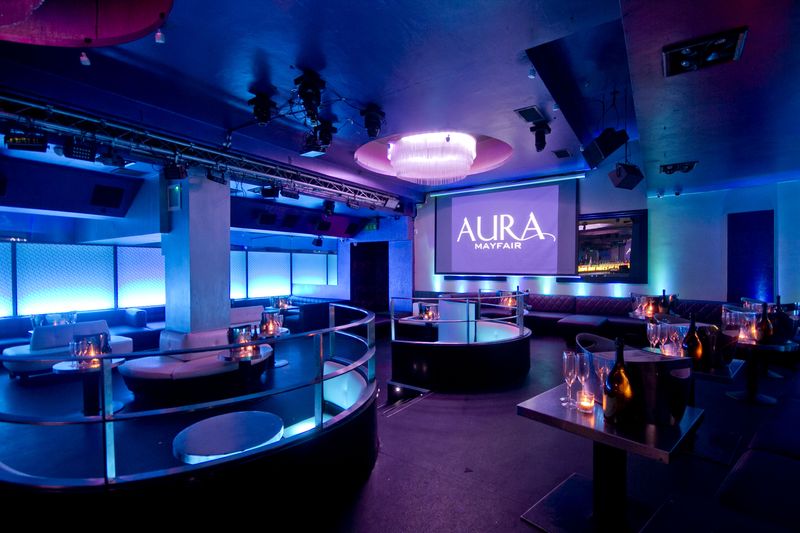 Club Aura Mayfair is a very glamorous venue with one of the best crowd in London and the great way to end a flashy day out in town. The music could impress by a cheerful mix of pop, R&B, electro, dance and more. The gorgeous interior decor of Aura has amazing color changing ceiling.
There is no surprise that Club Aura Mayfair is very selective members club. In other words, this club is only for VIP people and famous celebrities who are very fans of Aura.
The glamorous atmosphere and very beautiful people around is definitely making Club Aura Mayfair one of the most exclusive London venues. If you looking for VIP party - this club is for you!

Want to know about our weekly parties? Like us on Facebook and follow us on Twitter and Instagram!