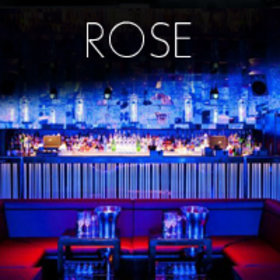 Club Rose
23 Orchard Street, Marylebone, London, W1H 6H
Closest Metro: Oxford Circus
11:00 PM - 3:00 AM
House hits
Join London Lux's guest list for the glamorous club Rose London, exclusive club located in Orchard Street. Read more
ROSE CLUB IS NOW CLOSED. SEE OTHER LONDON CLUBS
HERE
.
The Rose Club London has the perfect combination of restaurant, lounge and roof terrace. This venue has an amazing view that overlooks the Houses of Parliament and the Tate Gallery.
The Rose has a flower shop on the ground level and the exclusive nightclub is in the basement with a unique sound and lighting system and a very sophisticated interior decor that includes a beautiful mirrored ceiling. This club is famous for its exotic, delicious and extravagant cocktail list. It has a classical touch, ballerinas perform on the bar along with opera singers offering the crowd something totally different from the other nightclubs in London.
For glist or VIP table booking call us at 07775092749.