Nightclubs status in London due to Coronavirus
Friday, 13 of March of 2020
Due to the outbreak of Coronavirus in London, it has been advised to avoid pubs, clubs, theatres and other social venues. We exhort you all to pay special attention to what is happening and avoid unnecessary social contact.

Because of this, it is with deep regret that we inform that most London clubs have now been closed until further notice. In this article, you will see the clubs that are closed and open due to the state of alert in the city due to the Coronavirus. As soon as the official announcements of the clubs arrive, we will update the information. Before going to a club we recommend to confirm if the club opens and the new entry conditions. If you have any questions regarding this topic do not hesitate to contact us.
These are extraordinary times and more than ever we need to use extra caution. We need to follow the standard infection prevention measures that we can all take to keep ourselves, our families and our neighbours healthy.
Status of the clubs in London
Updated 17/3/2020
The Cuckoo Club -

CLOSED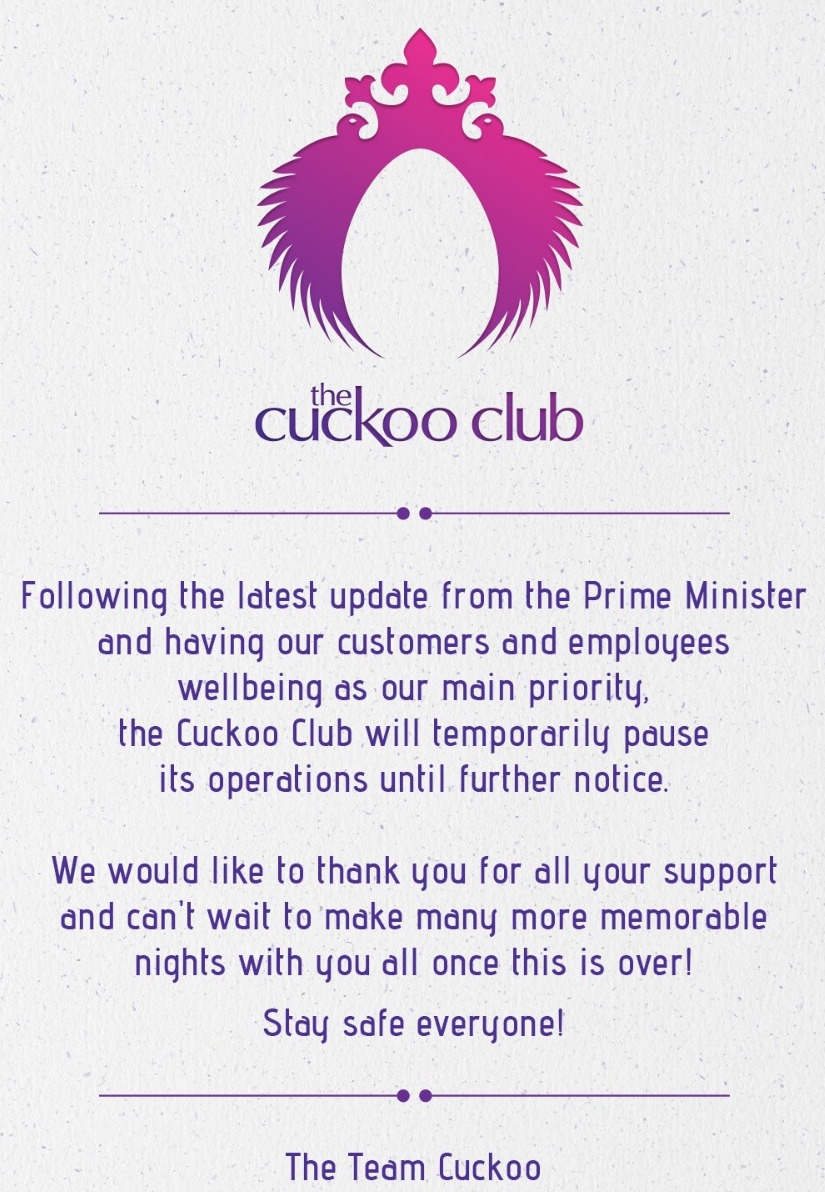 Reign -

CLOSED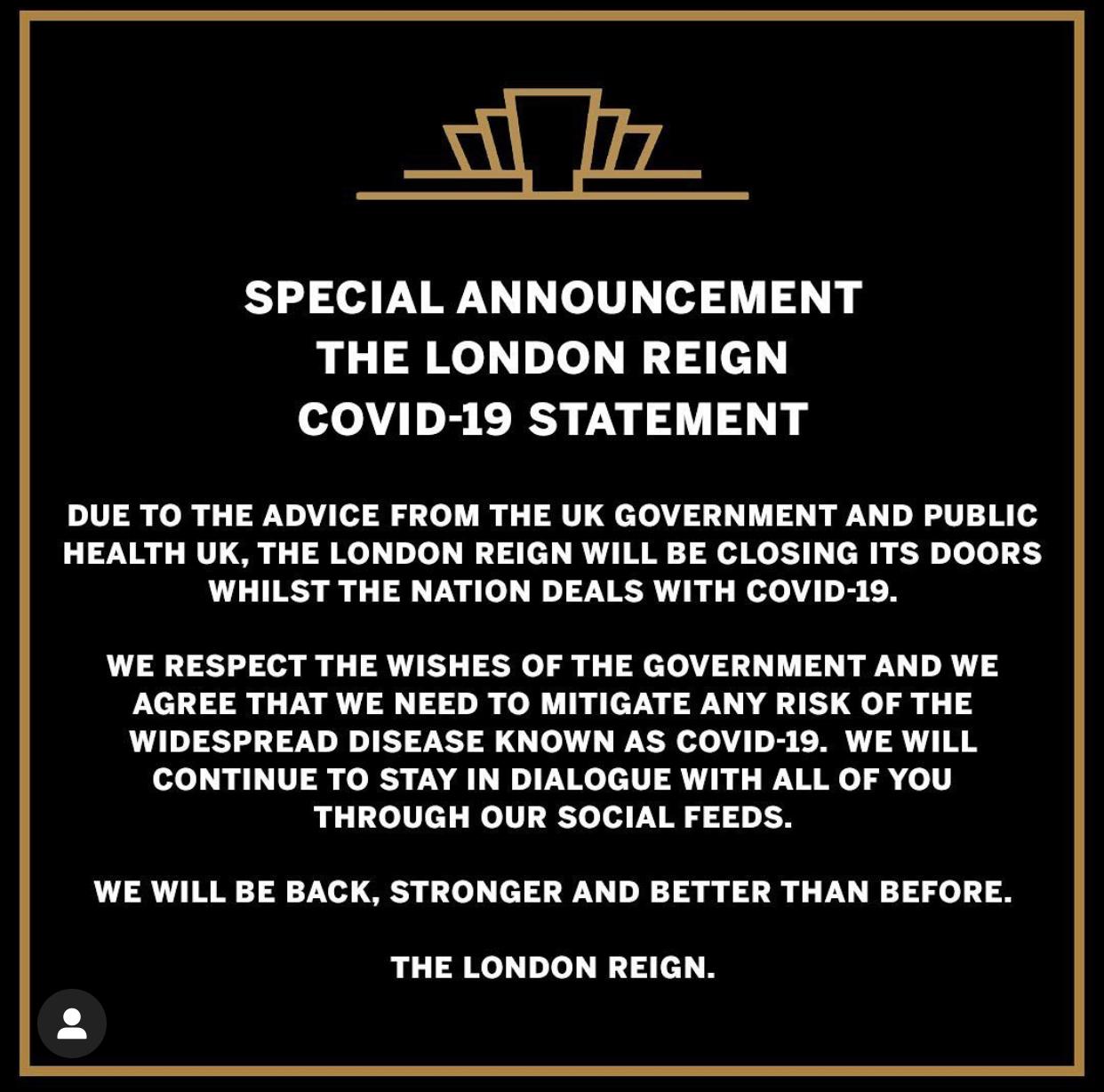 Toy Room -

CLOSED

Luxx -

CLOSED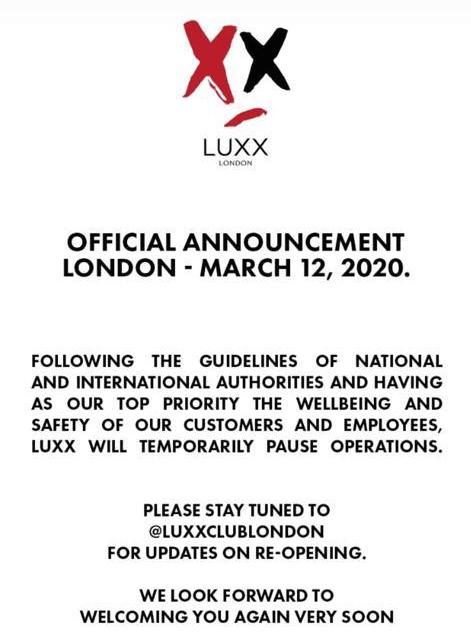 Mahiki -

CLOSED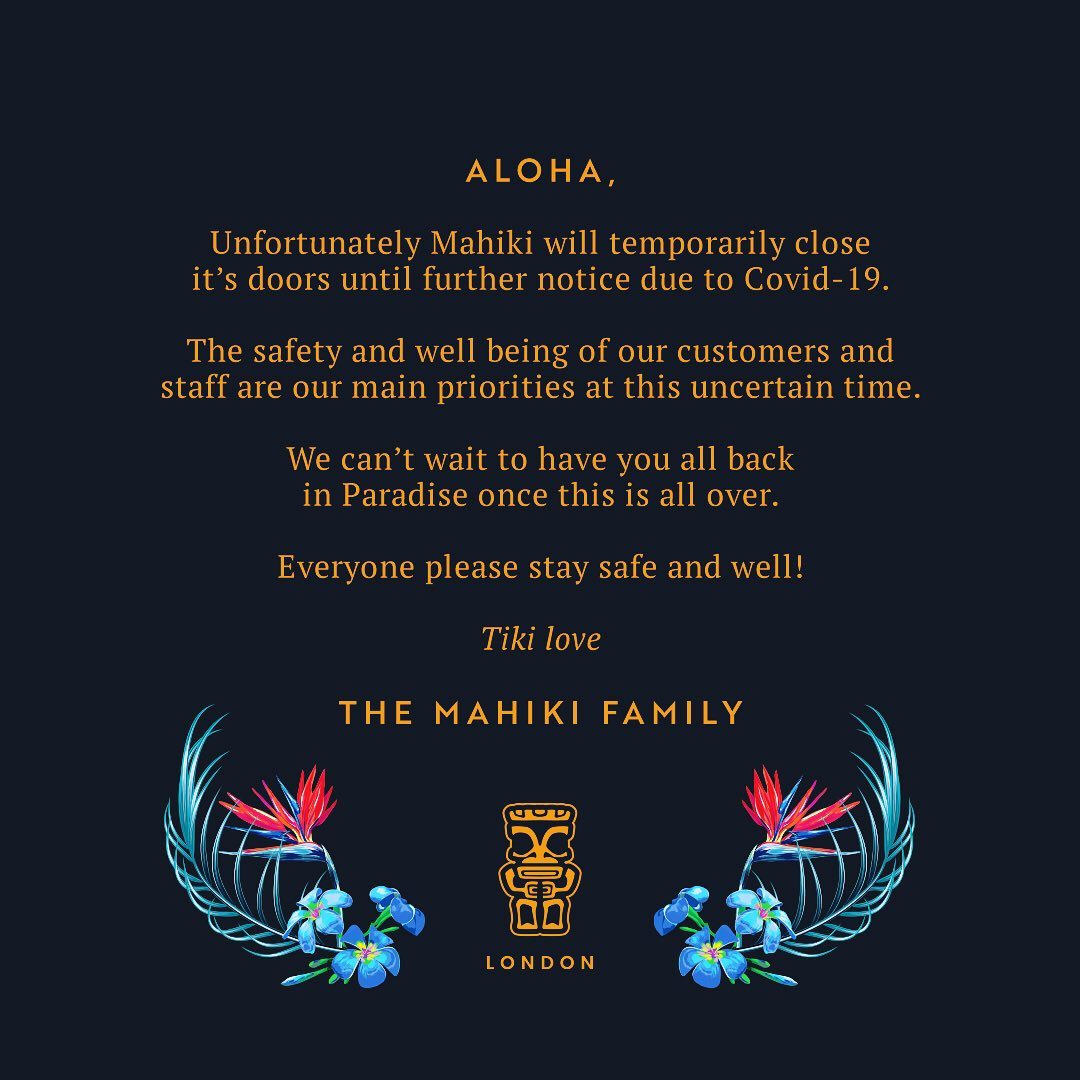 Dolce -

CLOSED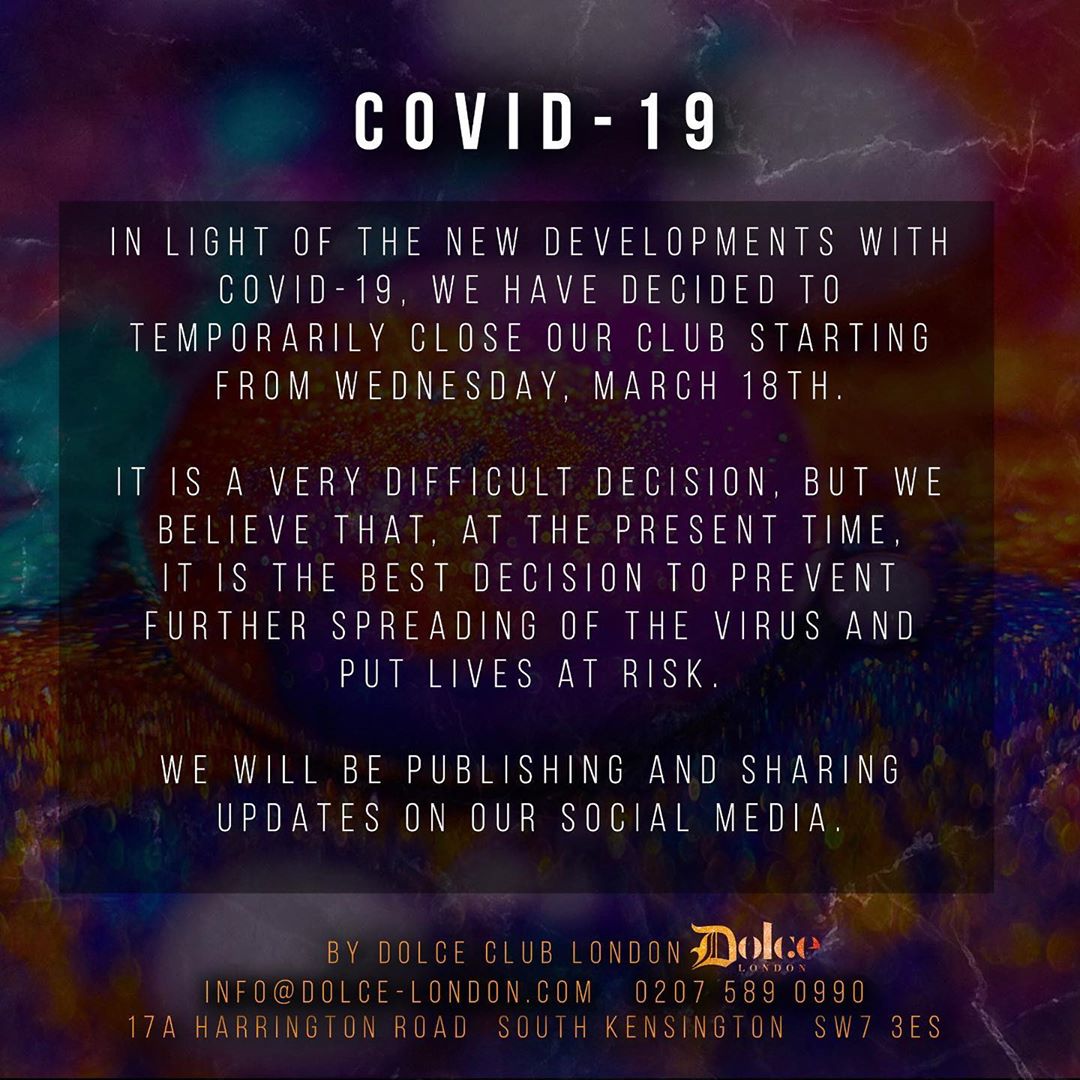 Cirque le Soir -

CLOSED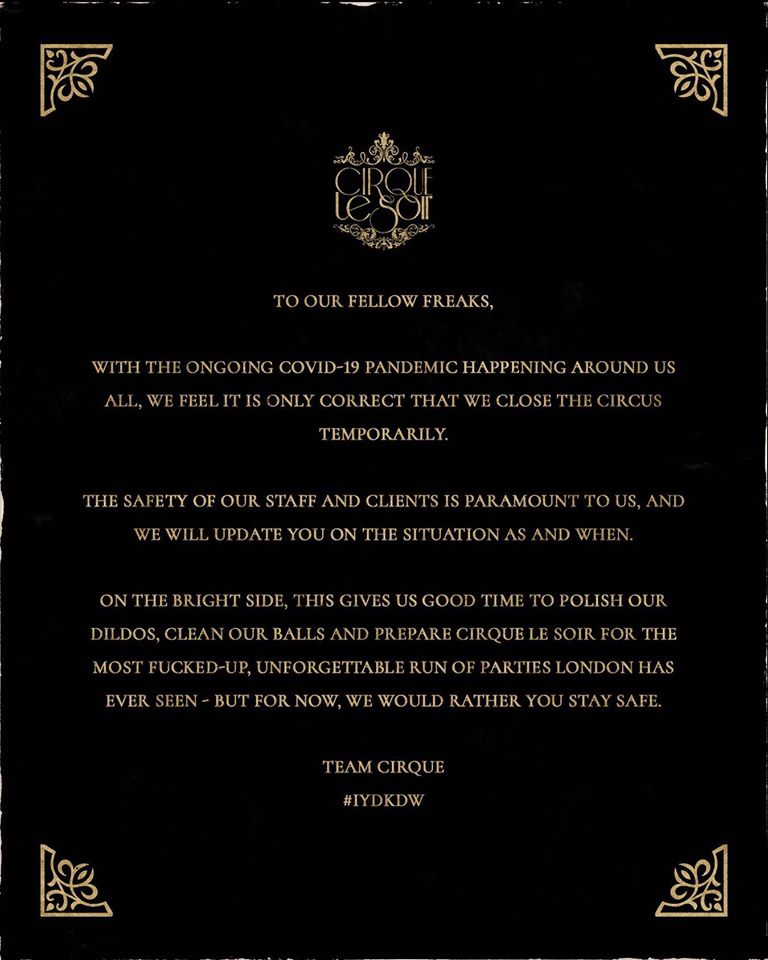 Cafe de Paris -

CLOSED
Tape -

CLOSED
Maddox -

CLOSED
Tonteria -

OPEN
Libertine -

OPEN
Symptoms, transmission and prevention of Coronavirus
Most common symptoms of Coronavirus Fever, stuffy and runny nose, dry cough, sore throat, shortness of breath, tiredness and muscle pain, diarrhoea.
How Coronavirus is transmitted
It is transmitted between humans, generally by the respiratory route through the drops produced by carriers when they cough, sneeze or speak. These viral particles can reach nearby people or settle on nearby objects and surfaces. If someone touches these surfaces and puts their hands to their eyes, nose, or mouth, it enters the body.
How to prevent Coronavirus
1) Wash your hands frequently (Wash for at least 20 seconds with soap and water)
2) Avoid touching your face.
3) Avoid prolonged contact with people with symptoms.
4) Take the temperature in the morning and if it exceeds 37 degrees or you have respiratory symptoms, you are encouraged to stay home.
5) Take food with Vitamin C to strengthen the defences against the virus. Foods like parsley, red pepper, brussels sprouts, broccoli, kiwi, and orange.