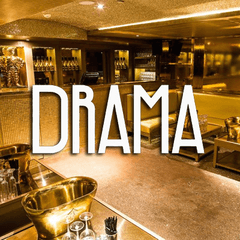 Saturday - Drama Park Lane
Drama – 11:00h –
RnB, Hip Hop and House
Local and International
18+
Glam and sexy
With Lux Guest List free entry for MODELS ONLY before 1:00 AM, GUYS £20 cover all night.
Saturdays should never be spent at home! If you are planning a big night out we dare you to join us at Mayfair's new club, Drama, a venue that promises to become the new "IT" club of London's privileged class! Some A-list celebrities have already been spotted here such as Lindsay Lohan, Jess Wright, Usain Bolt, Henry James Rogers, Amber Atherton, among other models/socialites. The best way to enjoy of Drama? Booking a table at their stunning and luxurious VIP Gold Room. Everything at DRAMA is heightened to thrill, shock, and impress. What are you waiting for? Come and see what the DRAMA is all about!
Photos of Drama
Drama
Drama is a 300-capacity nightspot where a fashionable and exclusive crowd come to party. Read more
Drama is the newest addition to London's nightlife scene. Located in Park Lane, it has been designed for London's elite partygoers. If you want to party in style, Drama should be on top of your list! Drama's guest list is strict, as you would expect from a high-end London club and table booking is highly recommended! Expect loud, expect the obnoxious, expect the unpredictable, expect DRAMA! Looking forward to seeing you on the dance floor!