PROJECT IS NOW CLOSED. SEE OTHER CLUBS HERE.
Project club is one of the most popular and stylish places in London. It is very famous by the crazy party and international audience. If you looking for the most exclusive party - Project club is "must go" for all VIP clubbers. You would love the luxury atmosphere of this trendy club.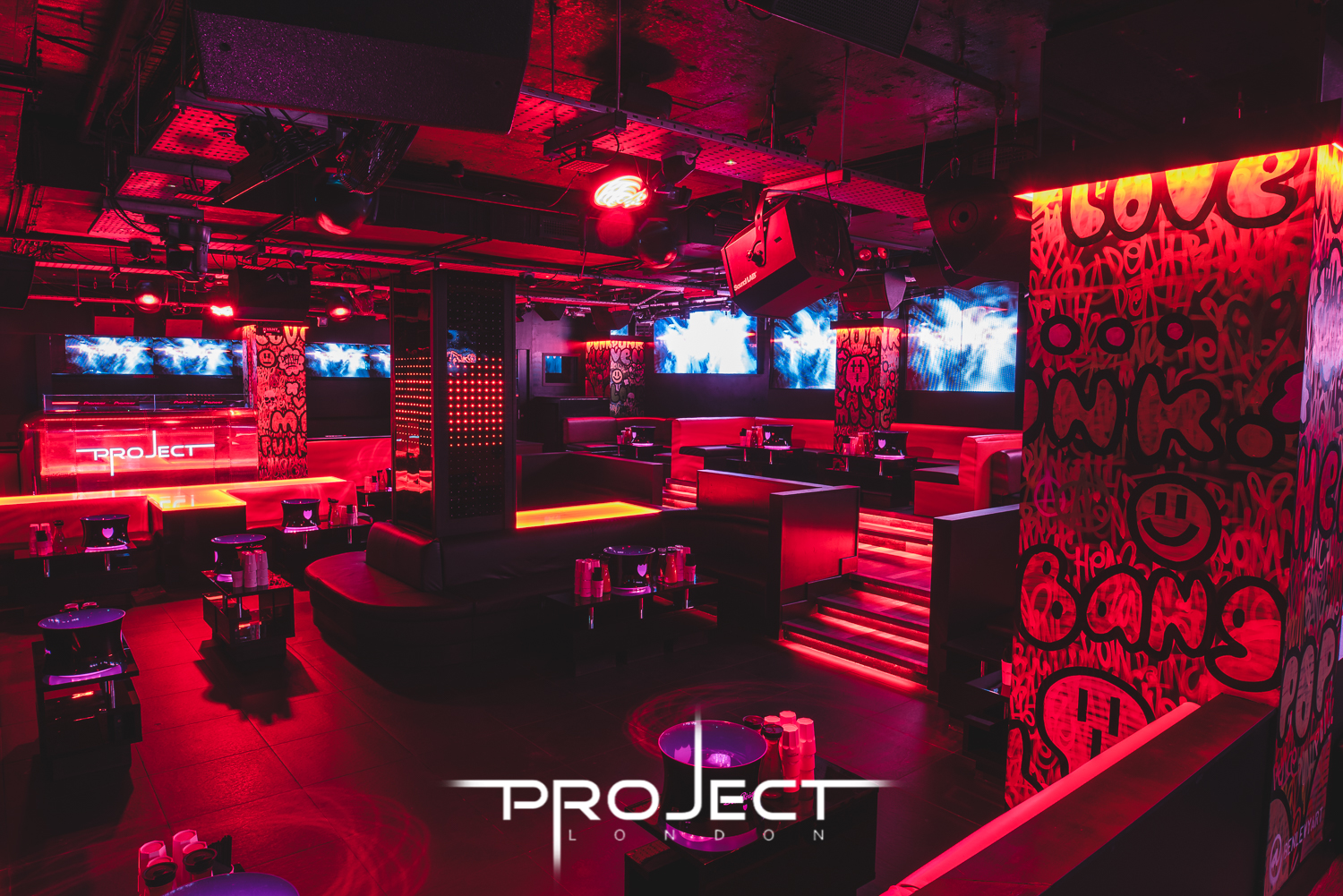 The huge square room with a long elegant bar, extravagant columns and large ice buckets with champagne - that's what you may expect to see in VIP Project. Apart from this, be ready to meet on the dance floor the most glamorous crowd and celebrities.
If you want to have a special night with your friends - use the option of Project table booking. With Project table booking you can book your table with the best price! Only 1000 pounds for the standard table ( up to 10 people ) and 2000 pounds for a VIP table (up to 10 people).
Put on your best outfit and enjoy your incredible VIP night with Project table booking!

If you are planning on booking a VIP table at Project, please contact us at +44 (0)77 7509 2749 or email us at vip@luxguestlist.com.
Want to know about our weekly parties? Like us on Facebook and follow us on Instagram!