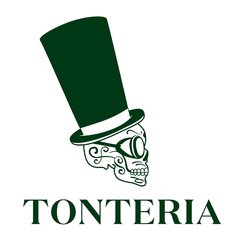 Friday - Tonteria London
Tonteria

7-12 Sloane Square, London, SW1W8EG

– 23:00h –

Complimentary entry for GIRLS before 11 PM, GUYS £20 cover all night.
RnB, House and commercial
Local and International
18+
Smart and elegant (Guys must wear collared shirts and shoes)
Complimentary entry for GIRLS before 11 PM, GUYS £20 cover all night.
Music at Tonteria
Sala principal
RnB, House and commercial
Photos of Tonteria
Tonteria
Tonteria is an exclusive Mexican themed nightclub, lounge and cocktail bar located in Sloane Square London. Read more
Tonteria is a Mexican tapas bar and nightspot in Sloane Square. It opened its doors in 2012 and has established itself as one of London's most recognized clubs. At Tonteria you will be immersed into a theatrical wonderland with an array of entertainment. From start to finish, entertainment is always at the core of Tonteria. The clubs entertainment is not only delivered by performers but through decor and its team. Each event is its own universe. On Mondays be prepared for Day-of-the-Dead hip-hop mania while Thursdays are reserved for a Tulum-Esque boho house music orientated evening. Fridays revolve around a 'less is more' concept (well clothes-wise anyway), where leathers and latex dominate the stage. Last but not least on Saturdays Tonteria offers a traditional Mexican atmosphere, with open format music and signature shows. The infamous and enchanting parade shows and award-winning acts take centre stage or the clubs podium with an immersive 360-degree experience. Whatever the day you choose to join us there's something for everyone. On any of Tonterias evenings, you will be transported from the mundane with a permanent Tulum jungle decor and with a penchant for political satire, it's not improbable for the guests to discover a couple of surprises of this nature throughout the night.
We must also add that Tonteria holds one of London's most exclusive Tequila selections that come in an array of exciting flavours guaranteed to get you on the dance floor. The clubs tequila menu contains some of the rarest and finest in the world, with some bottles being the last in existence! Tonteria Club is famous for its fun sharing-cocktails inspired by Mexico's heritage and culture like the "Maya Pyramid", "Lucky Luchador" and "Tequila Slammer". If you'd like to add madness to your evening, order some premium bottles and watch it arrive with a bottle show or order a round of Tequila delivered by the 'Tonteria Tequila Express' train. Join our guest list and enter the Mexican madhouse!